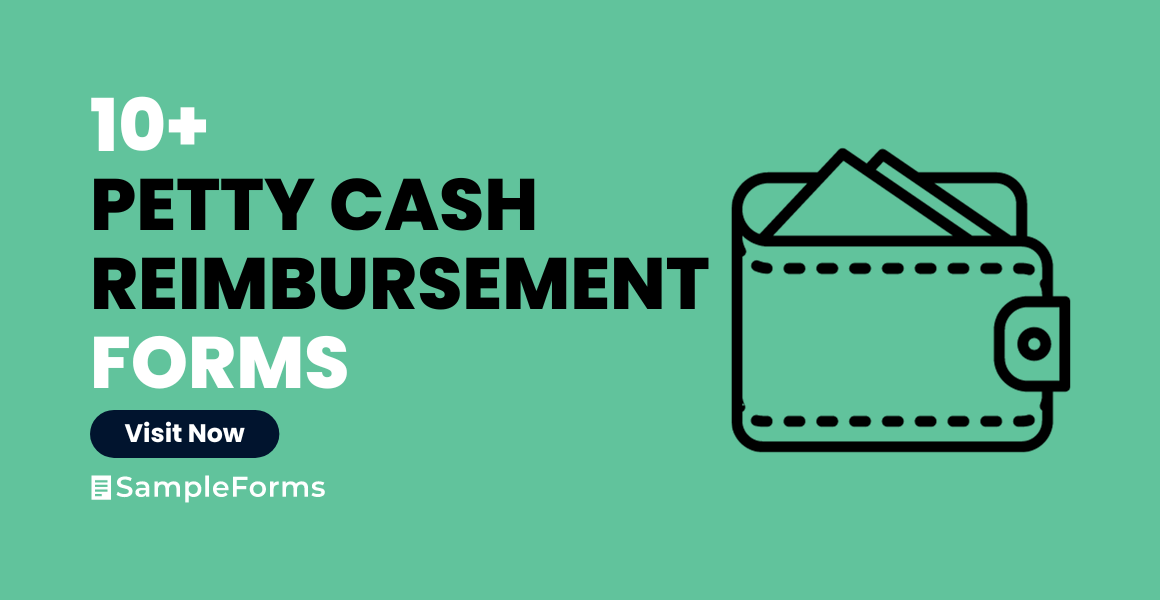 If you're in charge of a company or a small organization you may find yourself in need of some extra money in each branch of the company  to allow the employees to purchase necessary materials for their work, like office supplies and etc. This extra cash is typically called petty cash in business, and like all expenses in a business, there is the possibility of requesting reimbursement from the company simply by following the necessary procedures.
Reimbursements in the workplace are fairly common, because most companies find it that employees can perform better if they do not have to constantly have to worry about their daily expenses especially if those expenses are directly related to work. So in order to keep the employees more focused on work, they allow the employees to request reimbursements for certain expenses of the employee.
Request for Petty Cash Reimbursement
Agency Petty Cash Reimbursement Supplemental
Petty Cash Receipts Summary
Expense Reimbursement Voucher
Petty Cash Reconciliation
What is a Petty Cash Reimbursement?
A petty cash reimbursement is a repayment or compensation of a now empty or low petty cash funds. As stated earlier, petty cash is in its most basic form, emergency funding for the employee's to use for when there is a need to purchase materials, office supplies or even just to replace a water machine for the employees.
The purpose of petty cash is to allow the employees access to a small amount of funding for any repairs or materials the company may need to continue functioning. It is important to restock the petty cash box, by requesting a petty cash reimbursement using petty cash reimbursement forms to give employees access to the said funding at all times.
What is a Petty Cash Reconciliation?
A petty cash reconciliation is the review and analysis of every last petty cash transaction that took place to determine if there are any false reimbursements of petty cash, or any improper usage of the petty cash funds. Although petty cash is beneficial, there will be employees who will take advantage of the fund for their own personal gain. That is why every time there is a petty cash reimbursement, the main branch of the company will start a petty cash reconciliation to prove if the claim true.
Petty cash reimbursements are just one of the many types of reimbursement benefits of working in a company, and the most general of forms to use for any reimbursement would be to use an employee reimbursement form.
Petty Cash Reimbursement Advance
Cashier's Office Petty Cash
College Petty Cash Reimbursement
University Petty Cash
Sample Petty Cash Reimbursement Form
Basic Petty Cash Reimbursement Form
Guidelines for Petty Cash
Make sure that whatever the reason for the usage of the petty cash is valid and of utmost importance because the usage of petty cash is as so.
Petty cash transactions are required to have a written account of the actual transaction so as to have a log of each transaction.
Petty Cash Reimbursement Forms must always be kept even after the interrogation or petty cash reconciliation.
Petty cash can be written within an expense reimbursement form, but will still require being identified as a petty cash reimbursement.