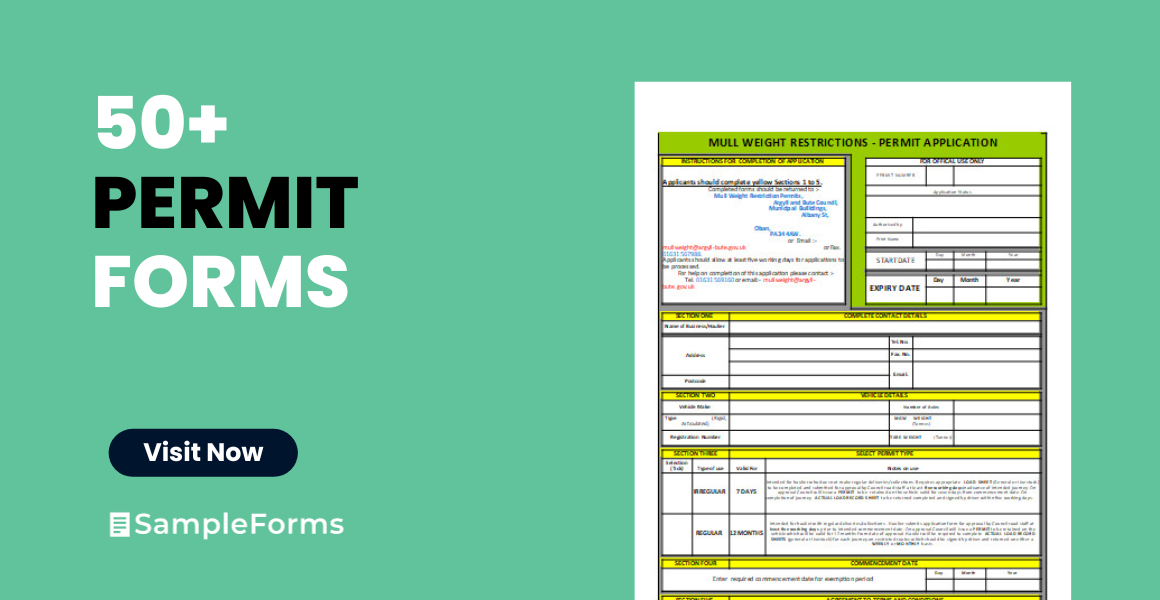 These essential documents are your gateway to a wide range of activities, from construction projects to events and beyond. In this comprehensive guide, we'll explore the meaning and significance of Permit Forms, delve into various types, provide real-world fillable forms examples, offer expert tips, and walk you through the process of creating your very own. Get ready to navigate the permit landscape with confidence and efficiency.
What is a Permit Form ? – Definition
A Permit Form, in essence, is a standardized document or application that individuals or entities use to obtain official permission or authorization from relevant authorities. These printable forms play a crucial role in ensuring that various activities, such as construction, events, or specific services, comply with established regulations and safety standards. By submitting a Permit Form, applicants seek approval to proceed with their intended projects or actions while adhering to legal and safety requirements.
What is the Meaning of a Permit Form?
The meaning of a Permit Form lies in its role as a formal document that individuals or organizations must submit to gain official consent or authorization for specific activities or projects. These Blank forms serve as a bridge between applicants and regulatory authorities, ensuring that proposed actions comply with legal and safety regulations. Permit Forms are a means to maintain order, safety, and compliance within various domains, including construction, events, and services, by facilitating the approval process for specific endeavors.
What is the Best Sample Permit Form?
FREE 50+ Permit Forms
51. Facility Permit Application Form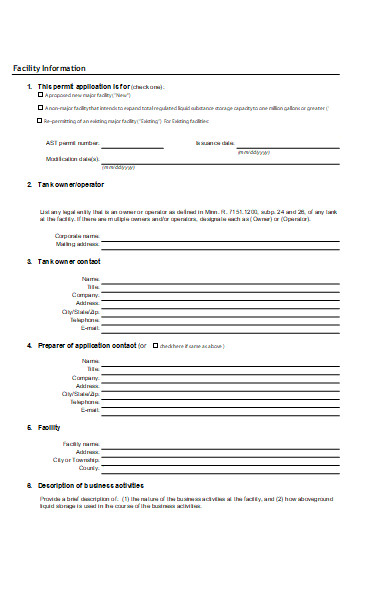 What is the purpose of the permit form, and why do I need to fill it out?