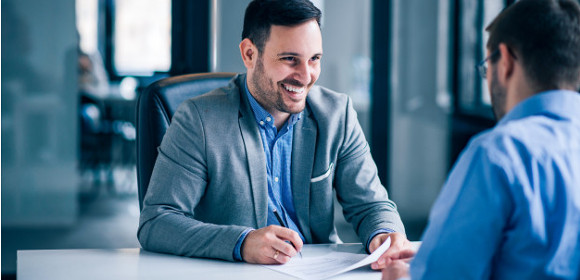 Time is given and spent during meetings and it is up to the manager or anyone leading these gatherings on how to make meetings productive. Even if there is a limited amount of time, ensuring the meeting's discussion points and overall agenda is a must. That is why preparing for the right meeting form can make it possible to manage and make such gatherings successful. Whether the goal involves a meeting feedback, request, or anything related to meetings, what matters most is that the meeting form you use will serve its function in the end.
FREE 43+ Meeting Forms in PDF | Ms Word | Excel
What Is a Meeting Form?
A meeting form can be self-explanatory since it is an official document that contains information related to any meeting or conference. The form may turn broad, which is why the said topic can still be specified. You have general meeting sheets that you can divide according to a meeting evaluation, conference request, coaching, and more. Despite what purpose or topic is involved, the paperwork used better remain understandable because meetings might not go smoothly without the correct or proper documentation. Details will be present on the material so that the meeting form will be an essential basis for vital information.
Indeed, meetings can talk about anything such as planning strategies, improving production, observing quality assurance, or whatever the leader desires to tackle. With the form, there is a chance for anyone expected to be part of the conference in being aware of what particular topics shall be mentioned. The same goes for recognizing who will be attending later on and even gathering feedback after the session. Rest assured that such documents have their purpose, and people can base some facts there in discussing the meeting.
What Are the Benefits of Meeting Forms?
Reliable Source of Info

There could be an upcoming event in a company soon, and meeting up with every employee to discuss what to expect can be planned out. Mentioning the summary on the meeting form will turn effective since the participants can trust what's stated there. Even those who lead the gathering can base their facts on the form so everything should be precise there. Whoever makes the document should consider his or her credibility anyway as people rely on the info stated.

Detailed Info

What makes the meeting document interesting is that it also contains a comprehensive set of information. In a meeting evaluation, for example, merely saying that the conference was good or bad is not enough. There are certain choices provided for more detailed feedback. Aside from picking at the options, some also have spaces for additional comments. Having more information makes the sheet useful, unlike anything that lacks enough content.

Lessens the Need to Inquire

With the significant details present on the document, attendees quickly receive an idea about the topics covered for meetings. It is excellent to inform even before the conference to save time. There would be no need for a lengthy introduction in a meeting if certain factors were already introduced via the sheet anyway. Only those who refuse to check what must be tackled will eventually struggle for failing to provide the essential information along the way. With mentors or leaders involved, rest assured that the plan goes well.

Easy Reference

Having an official conference form is useful for reference or documentation as well. For example, anyone may ask for proof that a team meeting got planned in the first place. Showing the conference proposal or request will serve as evidence then. Putting some activities into writing is beneficial, too, as documentation serves many reasons, and having proof is just one example.
UK Prime Minister's Emergency Meeting for Coronavirus Pandemic
In the early week of March 2020, three people in the UK died because of the coronavirus. There were already plans for closing museums or sports festivities since staying at home is recommended because of the said outbreak. Because of the death and scare, the UK Prime Minister Boris Johnson plans for an emergency meeting concerning the pandemic. This gathering would involve Boris and the rest of the senior ministers. Involving a conference for an emergency is to be taken seriously for sure since the public relies on the officials for protection against the crisis.
Preparing for the official meeting form on that emergency can be relevant where every senior minister will get introduced ahead of what the crisis is about and what the current situation is. During the said gathering, at least everyone present will have a background already on what to talk about and proceed directly to forming solutions. Saving time is essential during such matters anyway before the situation turns even worse. The session spent on that gathering will not go to waste with enough preparation, and forming a solution is always for a good cause than merely ignoring the issue.
What Are Common Examples of Meeting Forms?
Meeting Feedback

A known example expected in meeting forms is the meeting feedback. Getting customer feedback is already a well-known example that people can make comments and reactions regarding how businesses did their service. A similar situation can be applicable in meetings where evaluations are done after the process. If the conference had mostly negative reviews, then improving the next conference is the right thing to establish.

Meeting Request

Before meetings start, preparing a request is a known protocol. This request is where everyone needed to be part of the conference will know that a plan becomes set. With approval received, there is assurance for the gathering to take place, and it must continue. Such documents can mention the expected names who should take part in the attendance and even all topics that require further discussion to clarify things out.

Coaching Service

Other meetings are educative in a way that coaching is part of the plan. This idea is helpful when the meeting aims to improve the performance of the people who may need to deliver better. The process can work like performance counseling, and wherein there are things taught along the way. At least this practice invites an optimistic expectation because coaching promotes enhancements for various factors in the long run.
How to Make an Acceptable Meeting Form
Step 1. Label Accordingly
Making a meeting form will be simple by starting to label what the document is specifically for. The meeting may tackle about workplace safety, feedback, and any related example. However, specifying gives a clear message about what the form's function is compared to only labeling it as a general meeting form. Never forget that labeling helps start the introduction for stating what this particular meeting form serves for.
Step 2. Answer the 5 Ws
Anyone who views the form will naturally understand the details than those who refuse it. That outcome can happen if people take the 5 Ws seriously, and these are the who, what, when, where, and why. Nobody might attend the meeting if the document did not state who is required to go, where the meeting area is, or even why it is necessary to participate. There is no need to provide lengthy details, though, because a summary can already work. During the meeting is when additional info and more explanation will be delivered.
Step 3. Mind the Format
Formatting plays a significant role in these forms because people might no longer understand if the information stated was not arranged well. Changing the format to the preferred font size, spacing, and other specifications will affect the overall presentation of these meeting documents. Other people probably do not respond when the form itself looks like amateurs made it. Leave a lasting impression instead of working on both the format and design of such sheets.
Step 4. Bring Ease to the Form
User-friendly meeting forms should be the goal, so people need not have a hard time deciding what the gatherings are about. Moreover, things are supposed to be easy to understand while reading the full details from the document. Upon rereading and checking the entire document, anything considered complicated, unnecessary, and confusing will need to change.
FAQs
Handling meetings will have challenges, especially in managing time wisely and ensuring to discuss all that needs a discussion. The goal is to make use of that limited period without wasting it, and planning with the right meeting form can help make it happen. At least there is always room for effective communication in any meeting, and making sure that the challenges faced during such gatherings will get appropriately managed is worth it. With management, it inevitably brings real satisfaction in declaring the meeting adjourned.