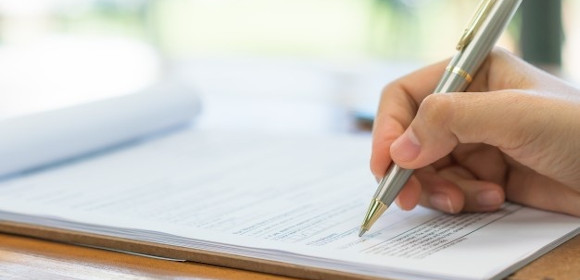 1889 marks as the year the Eiffel Tower got finished, and it became a well-known tourist destination in Paris, France. Tourists often focus on capturing the best pictures with that tower; however, its condition may have been overlooked. With such an impressive structure that reaches up to 984 feet, could you imagine how tough the maintenance work might be? Picture this. In every seven years, the Eiffel Tower receives a repaint which involves 60 tons of paint that may cover up to $5,300,000. According to National Geographic, restorations and cleaning services include 105 gallons of metal cleaners and around 25,000 trash bags. Without maintenance in property management, the tower might have not lasted until now. To continue its sublime condition, a maintenance agreement and related forms come to play for effective plans and thoughtful solutions.
FREE 42+ Maintenance Forms in PDF | MS Word | XLS
1. Credit Card Maintenance Form
2. New Customer Maintenance Form
3. Service Maintenance Form
4. Business Maintenance Form
5. Speciality Maintenance Form
6. Supplier Creation Maintenance Form
7. Treatment Maintenance Form
8. Account Maintenance Form
9. Computer Maintenance Form
10. Maintenance Order Form
11. Address Maintenance Form
12. Self Administration Maintenance Form
13. Vendor Maintenance Request Form
14. Boat Record Maintenance Form
15. Digital Banking Maintenance Form
16. Business Mastercard Maintenance Form
17. Customer Info File Maintenance Form
18. Purchasing Card Account Maintenance Form
19. Operation and Maintenance Form
20. Imputation Group Maintenance Form
21. Department Table Maintenance Form
22. Dog Maintenance Form
23. Tax Office Maintenance Form
24. Trustee Maintenance Request Form
25. Position Maintenance Form
26. Corporate Client Maintenance Form
27. Accident Maintenance Form
28. Records Maintenance Form
29. Hire Maintenance Form
30. Facility Maintenance Request Form
31. Software Maintenance Form
32. Official Setup Maintenance Form
33. Equipment Maintenance Form
34. Vehicle Maintenance Form
35. Agency Code Maintenance Form
36. Maintenance Schedule Form
37. Maintenance Job Coaching Form
38. Card Holder Maintenance Form
39. Adult Health Maintenance Form
40. Preventive Maintenance Record Form
41. Annual Maintenance Monitoring Report Form
42. Vehicle Preventive Maintenance Form
43. Travel Maintenance Form
What Is a Maintenance Form?
Maintenance comes from the root word maintain, which means to preserve. Thus, maintenance covers a significant role in ensuring that things or people remain in excellent condition for an extended period. More so, a variety of services will get covered from cleaning duty, repair work, restoration, improvement, and the like. In making every needed service happen, it should become documented through official forms, otherwise known as maintenance forms. In short, a maintenance form tackles maintenance-related functions until all services get established successfully.
What Are the Common Forms of Maintenance?
Census states that six out of ten homeowners have considered maintenance for their houses in 1991. Of course, you would not expect the services covered to come out the same since every home has a different structure, problem, and condition. Thus, the solutions applicable vary as well. Did you know that maintenance varies according to form too? Check out the following standard forms of maintenance and learn how they differ:
Design-Out Maintenance

This type is another term for improvement maintenance. For example, you might be asked to build equipment. Before it gets sold to the market, designing it should include a maintenance plan. The design must improve the equipment's reliability, function, and more. In most cases, design-out maintenance is used for startup procedures and installation to ensure that the outcome is in good shape and would require lesser maintenance.

Preventive Maintenance

A ubiquitous example is a preventive maintenance. From the name itself, it provides preventive measures to products. Maybe you notice an automotive part has been used for a long time without support already. Even though the product was not damaged, giving maintenance is still a must to avoid the worst effects. With preventive action, there is a lesser chance for a problem to happen on your equipment. While design-out is typically for the initial process, preventive service is more on when products got used for a particular time already.

Corrective Maintenance

As products break or reach their limit already, then the fixing and troubleshooting services will be covered by corrective maintenance. Maybe your computer no longer turns on despite trying to repair it yourself. Leave it to the professionals instead, as they can implement the correct solutions to solve the issue. To ensure that the damage or anything causing a product's condition to be poor will be gone is the goal of this example.
BMW Considered as the Most Expensive Car Maintenance Cost?
Cars are one of the most notable products that require maintenance. The engines, tires, lights, windscreens, and seats, are just a few examples of the things to watch out for among vehicles. Some models have high maintenance costs, particularly among luxury brands like Mercedes Benz and BMW. Many individuals even agree that BMW is so far the most expensive in terms of giving maintenance for cars. Services include filter or oil changes, replacements of easily worn out parts, and other forms of assistance. YourMechanic states BMWs cover $17,800 up to ten years. However, it is something you can expect already for a luxury brand in general. Savings apply, though, by considering their special plan or program. For clarification on the maintenance services, quotes, and related information of cars and products in general, allow maintenance forms to provide you with the 411.
What Are the Advantages of Maintenance Forms?
Maintenance and repairs promise you lesser equipment downtime. Furthermore, you benefit economically for not requiring new replacements quickly. You also maintain product standards in terms of quality, function, and safety by avoiding those things to break down. Aside from the effects of maintenance, you can expect advantages coming from the forms used to process maintenance too. The following are the benefits found in maintenance forms:
Provides Detailed Maintenance Specifications

Giving random maintenance practices may bring out harmful effects on products instead of expecting beneficial effects. A strategic plan can even be formed first and specifying the details will help reach success. Without a detailed result for the form, various mistakes might happen, and you would not want that.

Serves as Preparation for the Worst Circumstances

The fact that there are plans stated inside form shows that the people processing the forms remain prepared. You would not have to wait for a product to reach in its worst state if it got prevented by maintaining regularly. Such documentation is dependable for evidence, too, in case verification turns required.

Offers Legible Written Documents

Legibility is a big deal because written letters may be hard to read, particularly for those with poor handwriting. With printed documents and online forms compatible for maintenance sheets, illegible data is no longer an issue. Just make sure the documents become assessed carefully to avoid errors.

Applies to Online Forms

Fillable maintenance forms become highly recommended so people can access the sheets online. Therefore, it is convenient just to complete the form online and submit it shortly. Gone are the days you have to depend on conventional approaches since a lot of new versions and formats are available nowadays for a better experience.
How to Craft a Standard Maintenance Request Form
Did you that there are about 13.6 million Americans who worked in maintenance, construction, and repair services in 2008? With that said, it is no excuse to say that you are running out of options on who to hire to receive such service. On the other hand, maintenance companies will find tough competition in the industry. To please clients with an easy-to-use template to request for maintenance-related services can be done for competing well. Take a look at the steps in crafting an acceptable maintenance request document:
Step 1. Find the Appropriate Template to Edit
A variety of maintenance forms are up for grabs in our samples, and you only need to select the appropriate one. Since the goal is to make a maintenance request form, then you find a template that fits with that purpose. Once downloaded, you take advantage of its customization feature to tweak the format, design, and content. No matter what changes you put through, just make sure it leaves an impression of a professional request form.
Step 2. Ask the Questions for Personal Info and Others
Knowing what to ask from the clients expected to fill out the sheet is the next concern. Be sure to identify who demands the request by asking about basic personal information. Besides the client's identification, other related factors to input must be present as well. Some of the common examples to provide are the maintenance schedule, payment details, problem description, and more. Moreover, there should be blanks for certain labels meant to be written.
Step 3. Provide Choices for Maintenance Services
It is convenient nowadays when some parts of the form contain choices for people to pick. For example, you help them specify if they need services for electrical equipment, auto parts, housekeeping, and others. On another note, they could choose among particular maintenance service packages along with their descriptions too. Instead of making it a hassle for every client to write long details on the form, things get easier if some parts get selected only. Most fillable forms do that for convenience and lesser time consumption anyway.
Step 4. Include Submission Instructions
The worst thing that could happen is when people request wrongly for not knowing how to process it out with the form. Therefore, adding instructions in filling the form and submission details will help solve that problem. The instruction can help a lot like in knowing who, where, or how to send. Before announcing a verification, you tell applicants to update their contact number as well to get called. The same importance applies while giving the estimated time of when to expect a response. This idea keeps clients well-informed for sure.
FAQs
Giving maintenance is not only applicable to grandiose constructions like the Eiffel Tower because even simple things require it for better condition. Most importantly, adapting maintenance allows you to keep certain products for long because enhanced product lifespan is possible. Instead of buying new and expensive stuff lots of times, at least repairs help keep your old products in great shape. Consequently, it still feels like you own something as grand as the Eiffel Tower for not letting it fall.