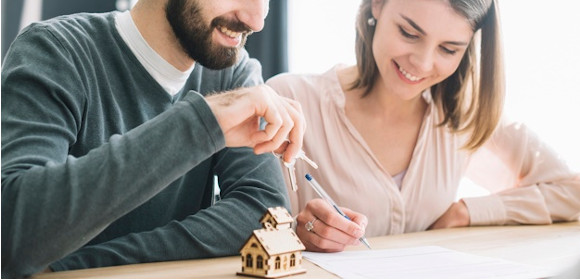 Certain transactions are hard to afford when full cash will be required but it does not imply that it is impossible to get those. The rental lease forms are a good alternative to obtain a property or experience it while paying less according to a periodic plan. At least renting gives an opportunity of not paying in full right away because payments can get required monthly, weekly, or whatever gets planned. Everything should get finalized in an official document with the right lease or rental form to clarify the total amount, its terms, and other details.
FREE 21+ Lease and Rental Forms in PDF
1. Residential Lease Form
2. Lease Service and Fees Form
3. Short Term Lease Agreement Form
4. Lease of Land Form
5. Lease Agreement Form
6. Deed of Rental Form
7. Standard Lease Form
8. Rental Agreement Form
9. Rental Premises Form
10. House Rental Receipt Form
11. Rental Application Form
12. Animal Project Lease Form
13. Commercial Lease Agreement Form
14. Academic Rental Form
15. Group Rental Form
16. Apartment Lease Form
17. Trucking Lease Form
18. Lease Application Form
19. Cash Rent Farm Lease Form
20. Rental Income Form
21. Box Rental Form
22. Scanner Rental Agreement Form
What Are Lease and Rental Forms?
Lease and rental documents refer to the instruments used in proving that someone is renting or leasing a property. When someone wishes to rent something, it may not be enough to agree with someone verbally only because terms might change without any written form for evidence. The form works as the agreement template in the first place wherein both parties, the owners, and renters will agree on terms regarding the payments involved for properties. Properties can refer to a residential home, apartment, car, and other examples as long as it will get specified on the sheets.
The lease or rental sheet will likely contain the details of who is involved in the process from the name, contact information, payment information, and more. The same goes for the terms worth observing as it got mentioned that an agreement takes place here. What matters is that the rental application gets filled out entirely and that such a document asks the necessary details to approve renting. Once completed, owners evaluate whether to accept or reject the request. Rejections commonly happen if applicants did not follow instructions or prepared incomplete requirements. Therefore, nothing should get wrong here.
Lease VS Rental
A common mistake committed by most people is by assuming that a lease and a rental are the same. Indeed, such terms are related, but there is a big difference too. The rent refers to the payment done regularly, and it is usually on a short-term basis. The outline involved for the rental duration will be considered the lease. In other words, leasing refers more to how long rentals get rented. It can be similar to the way a lease payment is often compared to the monthly rent. In distinguishing their similarities and dissimilarities, getting wrong with the terms least likely takes place.
Why Do We Need To Use Lease and Rental Forms?
It is normal to wonder why documents get needed in a commercial lease, residential lease, room rental, and other examples. Others may say that talking with property owners is enough, so forms are unnecessary. That idea is wrong because there are benefits and reasons regarding why official documents become required. These reasons are:
Documentation Serves as Evidence

Specific individuals might wonder the validity of the rental or lease, which is why written statements become reliable for proof. The form will prove that a contract got made between owners and renters. Some people are quite conniving anyway, where they are kind enough to approve of rent via discussion, yet they might change their minds along the way. Without signing a form or contract, then there is no reliable evidence involved that a rental took place.

Terms Get Clarified

What makes the documents helpful is how terms and regulations can get cleared out. For example, a renter might decide to cease the payment already. How to handle the change of mind must be clarified ahead for a valid agreement at what must get done at that point. Without giving the rules, a renter may get out of the payment without consequences, and that is unfair for the owner's part. However, reasonable terms are necessary, too, wherein both sides can benefit from the process since a win-win situation for both parties will promote a better experience.

Information Will Be Detailed

Simply giving broad or incomplete information for the sheets is not how the lease and rental documents work. There can be additional aspects to add for better clarity on the due date, rules, and other answers required for the common questions asked in leasing or renting. There will still be confusion involved in how people perceive the sheet anyway if ever vague statements and details exist. If things were barely understood, then that is a sign to enhance the details.
Girlfriend's Rental Property Surprise to Her Boyfriend
Receiving surprise gifts is one of the most pleasurable experiences, especially if the gift is something the receiver wanted. However, that was not the cause in a viral video surfacing online about how a woman gifted her boyfriend with rental property at the near end of February. Since most individuals like to post video reactions online, the boyfriend's response made the surprise viral. He mentioned that he would rather receive a Rolex compared to a property for rent. That look of disappointment made the netizens laugh and made the video trending on social media.
Concerning lease and rental forms, it turns required to think about the decision carefully before filling out the sheet. The girlfriend from the video assumed that the guy would love to rent, which is a wrong idea since assumptions are not enough. The boyfriend will get forced to pay for something he did not agree in the first place. Dealing with rentals is no joke because even if the payment agreement seems bearable, spending on that for continuous months can be a hassle. Never forget that the interest rate can increase the amount as well. Proper communication and wise decision making will get required in finalizing it.
What Are Common among Lease and Rental Forms?
Recognizing what will usually be around in lease or rental documents is significant, so that those who plan in making those forms will have an idea at how it goes. There are similarities to such materials anyway, and forgetting the vital parts must not happen, or a different type of form might take place. The key examples usually around here are the following:
How to Prepare Lease and Rental Forms
There are easy ways of making a standard lease or rental form. To become prepared in doing that, familiarizing the essential steps for creating such documents will matter. Giving much thought to how the sheet turns out is crucial since wrong information only invites problems that no one would want to experience. As a start, the steps to identify are:
Step 1. Specify the Form's Purpose
It is necessary to label ahead if the document refers to lease application forms, rental payment schedule, and more. Sometimes a mere rental form can still be specified into other functions, so the sheet's purpose will be more understandable. At least people already ask lesser questions when the document's function got specified ahead. It must be direct to the point, too, because confusion merely takes place by using too many flowery words, yet there is less critical content.
Step 2. Choose a Dependable Format
It gets known that a bunch of options for the lease and rental templates exists. The same can get said about the format involved, too, since the printable and downloadable sheets can get customized. After exploring through models, one can eventually adjust along the way at whichever seems less challenging to use and which is more effective than the rest. At least nobody gets forced to use a single example the entire time because of editing. With a pleasant-looking and organized format, the output will surely impress people.
Step 3. Be Careful in Inputting the Significant Parts
Everything encoded, particularly on the renter details, rental amount, and schedule, may require a thorough review. That way, anyone creating the forms avoids errors at those parts. Such factors are crucial, so no mistake must get implemented there. Inputting the wrong date and amount may be what renters would follow. Thus, it creates a burden on their part and also for the owner. Keep in mind that correcting the issues is vital for any transaction. Parties might sue each other if inconsistencies occur there.
Step 4. Keep It Easy and Understandable
Any form to create should not lead people into a complicated process. There are tons of ways available for adapting natural factors among these rental sheets anyway, like changing difficult words into what the majority of the public would understand. The same goes for giving proper instructions, so nobody gets wrong in trying to work with these documents.
Step 5. Clarify with All Parties before Submitting the Form
Communicating with everyone involved in the rent or lease is essential because a discussion can get made to clarify information. Take the meeting as the chance to plan an assessment of whether everything is accurate and complete in the document. If things get wrong, then coming up with the needed changes is all it takes to correct everything.
Once lease and rental documents get processed and approved, sticking to its terms is essential for both parties. It will be bad news if one party is observing the conditions while the other keeps on making excuses and ignoring the rules. Going through a rental also involves going through a relationship anyway, and that is between renters and owners. If both are in a good relationship, then it is expected for the process to run smoothly. Renters stay responsible for their expenses, and that owners must not miscalculate their collections to avoid mistakes.