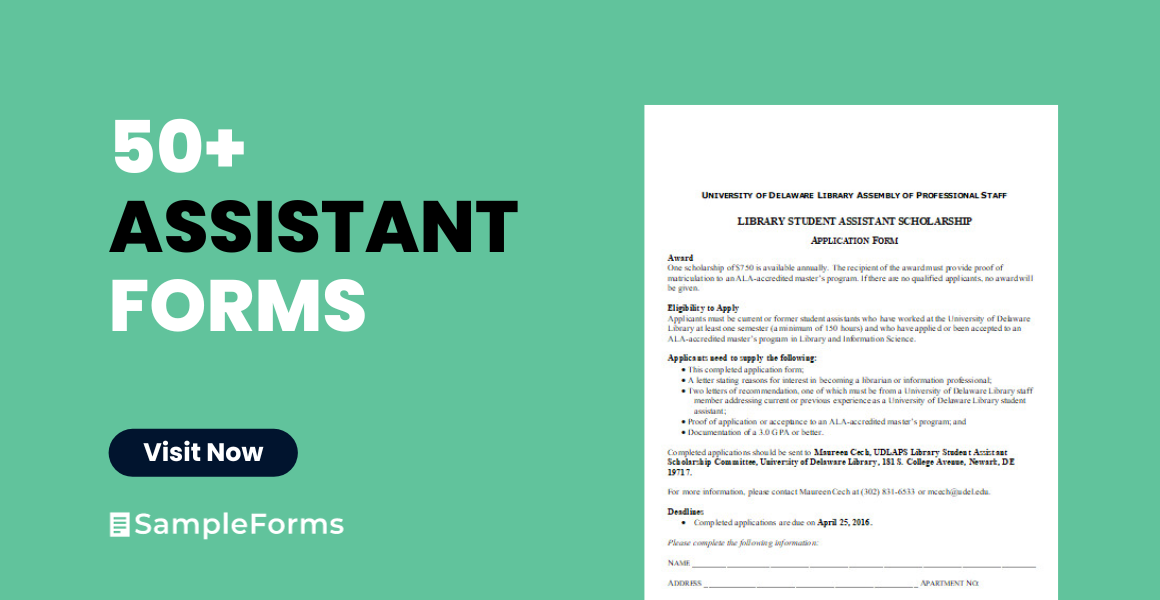 An Assistant Form is a versatile tool designed to streamline processes and facilitate tasks, serving as an essential component in various fields. From administrative support to customer service, these printable forms come in multiple types, each tailored to specific needs. Examples include digital checklists, feedback questionnaires, and appointment requests. Creating one requires attention to detail and user-friendliness. With clear objectives and thoughtful layout, coupled with strategic questioning, they enhance efficiency and user engagement. Here are insightful tips on crafting an effective Assistant Form.
What is an Assistant Form ? – Definition
An Assistant Form is a structured document or template designed to gather information, guide tasks, or assist with workflow management. It serves as a conduit for information exchange, enabling the user to submit data in an organized and efficient manner. Typically used in administrative, business, or personal contexts, these fillable forms can be physical or digital, and are customized to collect specific details pertinent to the task or service they are assisting with. Their primary purpose is to facilitate communication, streamline processes, and ensure that necessary information is captured accurately and systematically.
What is the Meaning of an Assistant Form?
The meaning of an Assistant Form lies in its function as a facilitative tool that aids individuals or organizations in capturing and organizing information for various purposes. It signifies a methodical approach to data collection, whether it's for scheduling appointments, processing requests, or gathering feedback. The essence of an Assistant Form is to provide support and ease to both the provider and the recipient of information, ensuring that the interaction proceeds smoothly and effectively, with minimal errors or omissions. It embodies the concept of structured assistance in information management and operational workflows.
What is the Best Sample Assistant Form?
Here's an example of what a well-designed Assistant Form could look like, particularly one for administrative assistance tasks:
Personal Information
Full Name:
Contact Number:
Email Address:
Request Details
Department/Team:
Date of Request:
Task Deadline (if applicable):
Task Description
(Please provide a detailed description of the assistance needed)
[ Text Box for detailed description ]
Specific Skills Required (Check all that apply)
Data Entry
Schedule Management
Travel Arrangements
Document Preparation
Meeting Coordination
Other (Please specify):
Priority Level
High Priority (Needs to be addressed immediately)
Medium Priority (Needs to be addressed within 3 days)
Low Priority (Flexible deadline)
Additional Information
(Please provide any additional information that may help in completing the task)
[ Text Box for additional information ]
Attachments
(Please attach any relevant documents or files)
Approval
Supervisor's Name:
Supervisor's Signature:
Date:
Instructions for Completion:
Fill in all required fields with accurate information.
Provide a detailed description of the task to ensure proper assistance.
Attach any relevant files using the 'Attachments' section.
Obtain your supervisor's signature for task approval.
Submit the form to the administrative department by [specified method].
Privacy Notice: All information provided in this blank form will be kept confidential and used solely for the purpose of fulfilling the assistance request.
FREE 50+ Assistant Forms
51. Assistant Project Cost Form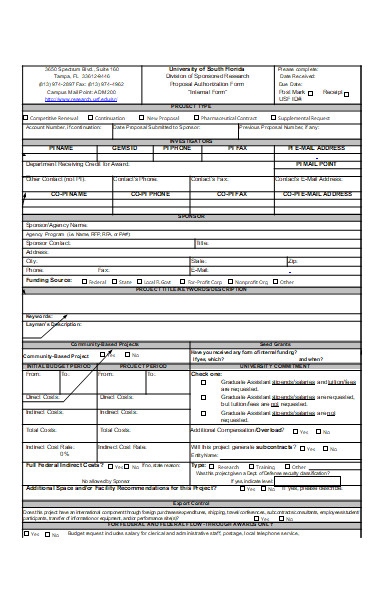 How can Assistant Forms improve team collaboration?
Assistant Forms can enhance team collaboration by providing a centralized platform where team members can easily share and access information. They can be used to collect inputs from various team members, ensuring that everyone's voice is heard and considered. With real-time data collection and aggregation, teams can make informed decisions quickly. Assistant Forms can also be integrated into project management tools, allowing for seamless updates on tasks and progress tracking. This fosters transparency and accountability within the team, as members can view contributions and understand how individual efforts contribute to collective goals. Moreover, the convenience of digital forms over traditional paper forms can save time and reduce errors, leading to a more efficient collaborative environment. You also browse our Sample Financial Assistance Forms.
What are the best practices for designing Assistant Forms?
When designing Assistant Forms, the best practices revolve around creating user-friendly, efficient, and purposeful forms:
Keep it Simple: Use clear, concise language and ask only for the information you need.
Logical Flow: Order questions in a natural progression for the user's thought process.
Mobile Optimization: Ensure forms are easily accessible and usable on mobile devices.
Input Validation: Implement real-time input validation to catch errors early and guide users.
Progress Indicators: Show users how far through the form they are, especially for longer forms.
Accessible Design: Make sure forms are accessible to users with disabilities, adhering to WCAG guidelines.
Clear Instructions: Provide examples or instructions for complex questions to ensure you get the information you need.
Minimize Mandatory Fields: Only make a field mandatory if it's absolutely essential to reduce user burden.
Consistent Format: Use a consistent format for fields like dates and phone numbers.
Save Functionality: Allow users to save their progress, especially for longer forms.
Privacy Assurance: Clearly explain why you need the information and how it will be used to build trust.
Confirmation and Follow-up: Send a confirmation message upon submission, with details on next steps or how the data will be used.
Test and Iterate: Regularly test the form with real users to find and fix issues and make iterative improvements.
By following these practices, you can create Assistant Forms that are not only effective in data collection but also promote a positive user experience. You should also take a look at our Sample Application Forms.
Can Assistant Forms integrate with other productivity tools?
Yes, Assistant Forms can often integrate with other productivity tools, which is crucial for streamlining business processes and improving efficiency. Here's how integration typically works:
API Connectivity: Many forms have APIs that allow them to send and receive data from other applications.
Zapier and IFTTT: Services like Zapier or IFTTT can connect forms to a wide array of other productivity tools without needing to code.
CRM Integration: Assistant Forms can feed data directly into Customer Relationship Management (CRM) systems to update customer profiles and interactions.
Project Management Tools: Integration with tools like Trello, Asana, or Jira can create tasks or tickets from form submissions.
Cloud Storage Services: Forms can be set up to upload and store submissions directly in cloud storage platforms like Google Drive or Dropbox.
Email and Communication Platforms: Submissions can trigger notifications or emails through platforms like Slack or Microsoft Teams.
Spreadsheets and Databases: Responses can be automatically entered into spreadsheets like Google Sheets or databases for further analysis.
The level of integration depends on the form builder's capabilities and the flexibility of the other productivity tools in use. Always check the specific tools' documentation or support resources to understand the exact integration capabilities.
What data can be collected through Assistant Forms?