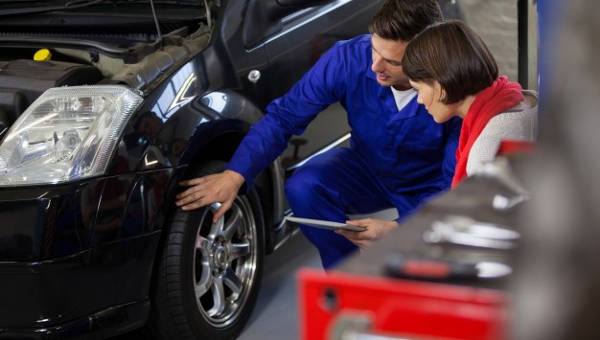 Many businesses make a living by providing whatever services they have to customers who are in need of them. And when customers receive these services, the businesses that provides them require service acknowledgement from these customers to show proof that all services have been rendered and to ensure compensation.
Before someone is able to acquire the service, that person will need service forms to order the particular service needed. By using service forms, customers are able to state what service they would like, when they would like it, how they would like it and where they would like it. So be sure to properly fill out a service form in the event that you need to fill one out.
Authorization for Vehicle
Vehicle Inspection Checklist
Wheelchair Accessible Vehicle
What You Should Expect From a Good Car Service?
If one were to use a Vehicle Service Form to issue any particular car services, then that person will expect good quality car service. So here a a few things one should expect to have either inspected or replaced during a good car service:
Safety belts. This is obvious as it could prevent you from being harmed during potential accidents.
Air conditioning. Its efficiency must be checked every service.
Air filter. Must be cleaned or replaced when necessary.
Spark plugs. Must be inspected to see if there are problems such as oil leaks.
Break service.  Very important to ensure safety and must be checked during every service.
Oil change. Must be done so that the car runs smoothly and efficiently.
Steering. Has to be checked for response time.
Leads. Must be checked for any wear and tear.
Wiper blades. Must be replaced to ensure visibility during every car service
What is the Difference between an Interim Service and a Full Service?
The difference between the two is that an interim service is carried out to cars that are used for short journeys, while a full service is done to cars that do long ones.
To help you gauge when either should be done, just take note that an interim service is recommended after ever 6000 miles driven or  after 6 months, and that a full service is recommended after 12,000 miles driven or after 12 months.
Once you have done with either, you may proceed to provide these people with Service Feedback Forms in regards to how it was done and if anything was either missed out or if there were problems.
Vehicle Service Request
Maintenance Service Form
Monthly Vehicle Maintenance
Vehicle Service Form Guidelines
Always provide the type of service that you need to have done. The type of service may be either a service change, a type change, or even a replacement vehicle.
Remember to provide detailed information about our vehicle such as the vehicles model, color, and make.
Provide information regarding the previous service  you had issued to your vehicle. This means providing dates of things that were last inspected or changes such as brakes, oil change, and even engine tune-up.
Add descriptions of problems your vehicle may have encountered so that the person conducting the service will have a general idea on what the problem may be and provide the solution.
As there are many different service forms, one must learn the different types to get the service needed. So if you intend to use Service Hours Forms to know the amount of time spent on rendering a service, Service Request Forms to state what service you would like, or vehicle maintenance service forms for care repairs, then be sure to check out all of our other service forms to help you how to utilize each.