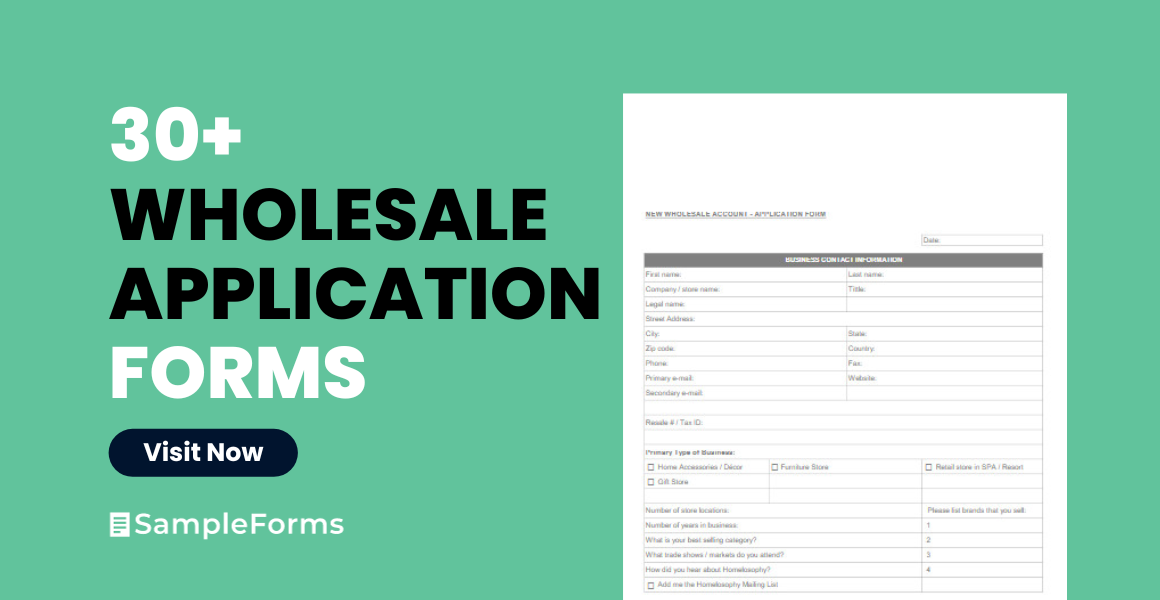 A Wholesale Application Form is a gateway for businesses to unlock the potential of bulk purchasing. It serves as a critical touchpoint between wholesalers and retailers, streamlining the procurement process. This form embodies the initial handshake in the wholesale world, determining who qualifies for large-order transactions. From varying formats to customized fields, the design of these forms can significantly impact operational efficiency. Let's delve into its essence, the variety it offers, examples in action, and best practices for crafting an effective form.
What is a Wholesale Application Form ? – Definition
A Wholesale Application Form is a specialized document utilized by businesses that sell goods in large quantities to retailers, distributors, or other merchants. These printable form is a prerequisite for potential buyers to access wholesale pricing and terms. It typically requires information such as business credentials, tax identification numbers, and details about the nature of the business. The form serves as a formal request to establish a professional relationship with a wholesaler and to verify that the applicant is a legitimate business authorized to purchase at wholesale prices. It's an essential step in vetting customers to ensure a mutually beneficial partnership that adheres to wholesale market standards.
What is the Meaning of a Wholesale Application Form?
A Wholesale Application Form is a crucial document that allows businesses to apply for the privilege of purchasing goods in bulk at discounted rates, which are typically reserved for distributorships and retailers. It signifies a business's intent to establish a long-term relationship with a wholesaler and is a formal acknowledgement of their interest in the wholesaler's products or services. These fillable form not only serves as a vetting tool for wholesalers to ensure that they are engaging with bona fide businesses but also as a means for both parties to align on business terms, pricing structures, and order expectations. It's the foundation upon which wholesale relationships are built, ensuring transparency and legal compliance in wholesale transactions.
What is the Best Sample Wholesale Application Form?
Creating the best sample for a Wholesale Application Form involves incorporating key elements that collect essential information from applicants while ensuring ease of use and clarity. Here's an example of what such a form could look like:
FREE 30+ Wholesale Application Forms
31. Wholesale Order Form in Excel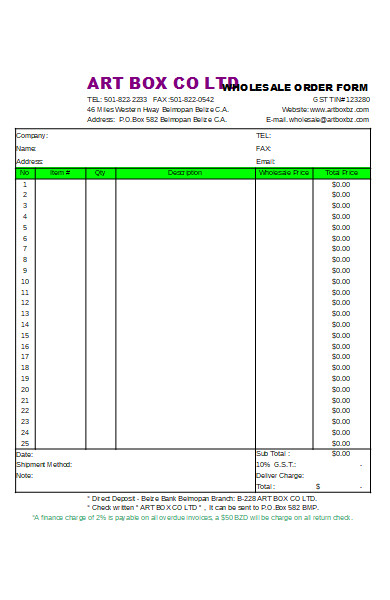 What is the purpose of a Wholesale Application Form?
How and where do I submit my completed Wholesale Application Form?