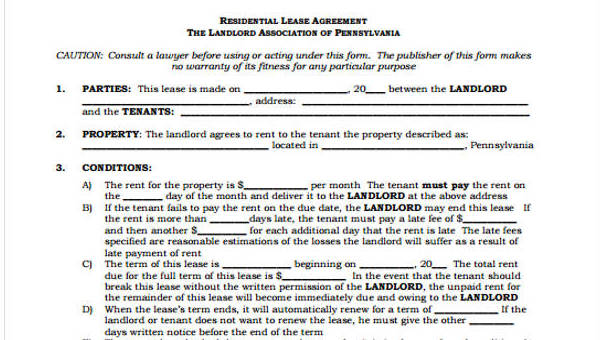 The word lease is to borrow the rights to use any kind of property for a duration of time, in exchange for the right amount of monetary compensation.
There will be cases where you, or someone else, will not be able to afford a product, service or any other item because of its high asking price. When that happens, you can either seek out other options that may still be available to you, or you can opt to lease out what you want or need. This option is for those who would rather pay a smaller amount at given periods until they no longer need the property or object being leased out.
However, before these people can actually start using whatever they are planning to lease out, they have to ensure that they agree with the terms and conditions. These agreements have to be in official documents so that the client can feel assured that all agreements are legal and properly approved. So what can help out with that?
Well, one of the things that can is through the use of the right lease agreement forms.
Sample Commercial Lease Agreement Forms
Free Commercial Lease
Month-to-Month Lease
Commercial Property Lease
Sample Land Lease
Sample Business Lease Agreement Forms
Commercial Business Lease
Commercial Lease in PDF
Short-Term Commercial Lease Form
Small Business Retail Lease Contract Form
Sample Vehicle Lease Agreement Forms
Motor Vehicle Lease
Vehicle Lease Agreement
Types of Lease Agreement Forms
There are lots of these types of forms, such as residential lease agreement forms,  that any person or business may use whenever they need to propose and set the terms and conditions for whatever property that they wish to lease out.
Here are some examples of these types of forms:
For Commercial Lease Agreements
Commercial property lease agreement forms are used whenever someone wishes to rent out any kind of commercial property.Commercial properties are basically any kind of land or building that generates income. If the building makes money, then it is considered as a commercial property. There will be times where another business might want to lease out these commercial properties for their own specific purposes. In that case, the owners of these commercial properties will have to make good use of these forms so that they may be able to set all the agreements that the client will have to follow. So the client must adhere to the designated use of these commercial properties and breaking said agreement will forfeit all rights of use.If you plan on leasing any commercial property, then make good use of these commercial lease agreement forms.
For Vehicle Lease Agreement
Vehicle lease agreement forms are utilized by anyone who wishes to own the rights to use a specific type of vehicle they need for a set amount of time.  Vehicles come in all shapes and sizes, and each of them have their own specific use. For those who can't afford these vehicles, they have the option to lease them for however long they wish, assuming that they comply with the agreements that entails using them.What's covered in these agreements are how these vehicles are going to be used, how long the person wishes to lease these vehicles, the payment method and the amount of payment the client will need to make, then compensation for any damages and so on. Those that are planning to lease out any of their vehicles, will find that these forms can really help them out in guaranteeing that the person renting them will properly compensate for the vehicle they're using.
Sample Equipment Lease Agreement Forms
Standard Equipment Lease
Equipment Lease
Equipment Lease Purchase Agreement Form
Equipment Lease Rental Agreement Form
Sample Rental Lease Agreement Forms
Rental Lease Agreement Form in PDF
Residental Lease Agreement
Sample Restaurant Lease Agreement Forms
House Lease Agreement
Free Lease Agreement
Restaurant Lease Agreement
Sample Lease Purchase Agreement Forms
Free Lease to Purchase Agreement Form
Land Lease Purchase Agreement Form
Sample Free Lease Agreement Forms
Free Month-to-Month Lease
Free Land Lease Agreement
Free Lease Termination Agreement
For Equipment Lease Agreement
Equipment lease agreement forms are forms that are thoroughly useful for people or businesses in the event that they need to lease certain equipment for their own causes. There are some projects which need the right amount of equipment, and most people and businesses know that they might no longer need these equipment once these projects are done. They do the safe thing and lease these equipment rather than buying them.However, owners of these equipment have to ensure that their customers know how to make use of these equipment and they have to know that  these people don't use these equipment other than their designated purpose.To make sure that they do, they have to properly make use of these agreement forms so that their customers adhere to the terms and conditions of how these equipment should be used. It also usually stipulates that any and all injuries sustained while using these equipment will not be held against the owner. If you plan on renting any equipment, make certain that you give these forms a good read.
For Rental Lease Agreement
Rental house lease agreement forms are used by those who are willing to rent their homes out, but only to those who are able to comply with the set of terms and conditions that come with the house.In today's economy, the price of homes have skyrocketed to the point where most people cannot afford them with their current salary. Instead of buying a home they, they can lease one instead, but they'll have to accept the agreements before they can start living in these houses. The things discussed in these agreements are the restrictions of what these people may do with these homes, the payment method of when and how much they'll have to pay and much more.In the event that these people manage to break any of these agreements, such as property damage, then they will have to properly compensate the owner equal to the damage they caused, so long as it's covered in the agreements.
For Lease To Purchase Agreements
Lease to purchase agreement forms or rent to own agreement forms are made use by those who are currently leasing any kind of property, but would like to eventually own it by making a series of standard payments.There will be some instances wherein clients will eventually make enough revenue that he or she is willing to make extra payments so that the rights of the property being leased out can be legally transferred to them.  The owner of these properties will have to ensure that the amount of extra payment, along with the duration, that need to be made by the client has to placed in these forms.If the amount is acceptable, then the both parties may proceed until the total amount is payed. Only then can the rights of ownership be transferred.
Sample Office Lease Agreement Forms
Office Lease Agreement in PDF
Office Space Lease Agreement
Business Office Lease Agreement
Sample Real Estate Lease Agreement Forms
Standard Commercial Lease
Real Estate Rental Lease
Real Estate Lease
Sample Blank Lease Agreement Forms
Free Blank Farm Lease Agreement
Blank Residental Lease Agreement
Blank Land Lease Agreement
Blank Residential Lease Agreement
Sample Month-to-Month Lease Agreement Forms
Blank Month-to-Month Horse Lease Agreement
Commercial Month-to-Month Lease Agreement
Month-to-Month Residential Agreement
Sample Lease Termination Agreement Forms
Lease Termination Agreement
Mutual Termination Rental Agreement
Commercial Lease Termination Agreement
For Lease Termination Agreement Forms
Lease termination agreement forms are forms that are generally used whenever any person or company wishes to terminate their rights of usage on any property that they're leasing.There are a multitude of reasons as to why someone would wish to cancel their lease. One could be that the person no longer has use for the property that he or she is leasing. Another could be because that person is no longer able to keep up with the payments that are required to use the property.In any case, before they can cancel their lease, they'll have to accept the agreements that need to be made before they do so, which means that they'll have to adhere to the extra payment they'll have to make, assuming that they're required to, and giving up every right of ownership they claimed while leasing out the property.
For Office Lease Agreement
Office space lease agreement forms are used by every company or organization in the event that someone would wish to use one of their office spaces for their own purposes. Some businesses have more than enough rooms in their establishment that they are willing to rent them out to those who need them.However, they also have to let these people know as to what they may and may not do with the office space they would want to use. So with these forms, all rules and conditions will be set and if any of them are broken, then the owners of these office spaces have every right to evict these people after notifying them.
Importance of Lease Agreement Forms
If ever you're planning on leasing any kind of property, then always make certain that these lease agreement forms are made easy and ready for you to read.
As mentioned before, these forms allow you to properly assess all the terms and conditions of the property that you want to use. Things such as what you can do with the property and what you're not supposed to use them for are all covered in these forms.
These forms are also very helpful to the owners of these properties. They use these to set the payment along with the kind of compensation these people will have to make in the event that they damage the property while it's under their ownership. If they break the agreements, then the actual owners of these properties have every right to either take away or evict these people using whatever they're leasing.
So if you plan on leasing something to someone, or if you're going to rent something, then ensure that you use these forms. Both parties would want to make sure that they come out of these  kind of transactions on equal terms.
Make sure to check out the rest of our website for the different types of forms you need.