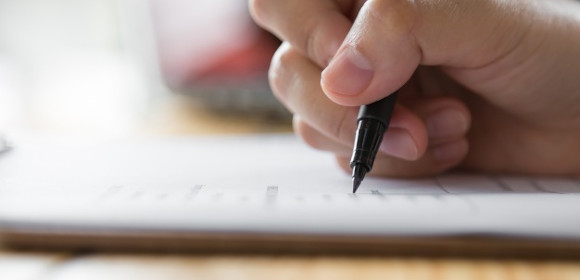 Marriages bring hope for true love but not all married couples are happy with their relationship though. There could be factors affecting the union where ending through a divorce application turns out as the solution instead. For whatever reason was involved in divorcing, it is necessary for couples to be sure with the decision, to prepare for sessions in court, and to complete the right form.
FREE 30+ Divorce Forms in PDF | MS Word
1. Divorce Form Application
2. Joint Petition Divorce Form
3. Agreed Divorce Form
4. Application Form For Divorce
5. Complaint for Absolute Divorce
6. Absolute Divorce Form
7. Formal Divorce Form
8. Divorce Report Form
9. Application Form for Divorce in PDF
10. Simple Divorce Form
11. Divorce Form in PDF
12. Report of Absolute Divorce Form
13. Application Form of Divorce
14. Application for Copy of Divorce Certificate
15. Transfer Form Due to Divorce
16. Divorce Complaint Form
17. Petition for Divorce Form
18. Record of Divorce or Annulment Form
19. Basic Divorce Form
20. Action For Divorce Form
21. Marriage and  Divorce Form of Muslims
22. Report of Divorce Form in PDF
23. Divorce Petition Form Template
24. Joint Petition for Divorce Form
25. General Divorce Form
26. Divorce Form Sample
27. Affidavit for Divorce Form
28. Divorce Order Form
29. Divorce Form in MS Word
30. Vital Records Divorce Form
31. Consent Judgment of Divorce Form
What Is a Divorce Form?
Divorce forms refer to the paperwork required to fill out to officially start the divorce process. There lays a series of steps for this process that will involve court papers and legal procedures, so couples must undergo each step correctly. Such legal forms confirm if the separation was uncontested or if one party disagrees, so a much longer process will have to wait. Without taking the sheet, the divorce might not be considered legal. It is essential to make things official upon finalizing rights, budgets, and more so no party can quickly get away from the law.
The divorce paperwork will eventually be sent as a petition to the right authorities until confirmation gets received. The form can go a long way, depending on how complicated the situation is because not all relationships are the same. Others may have children where their school funds need to get allocated, so the result depends on what parties go through. Seeing a divorce attorney is another expectation of making it accessible in processing paperwork, making wise decisions, and having forms notarized. What matters most is that the document contains precise information so those cannot turn rejected.
What Are the Benefits of Taking Divorce Forms?
An automatic impression for some people about divorcing is how sad it is to end a relationship that was not supposed to end. However, forcing a toxic or unpleasant relationship to continue will only make matters worse because some freedom and changes might solve problems. After slowly completing the form for divorcing, there are advantages worth looking forward to, especially if those are what the ex-couples want. The following are some of its benefits:
Finances Get Managed

It is no surprise that there are costs involved for divorce that people must remain prepared for eventual fees that follow. Financial forms get taken as part of its paperwork, too, and lacking budget will turn out as a struggle on future payments to come. A contested divorce, for example, is more expensive than the uncontested one, and it is discouraged to process that with financial problems. Taking an oath is expected in court, too, where a financial affidavit can be part of the divorce requirements. Instead of pinpointing how much a person pays, clarifying the budget with divorce is more accurate.

Children Are Part of the Plan

For couples with kids, it is expected for ex-couples to provide plans on the children's needs, education, healthcare, and so forth. These dependent individuals cannot be left out in planning because even if their parents are separated, they should be secure financially too. Fairness will get served since it is never just to take the kids out of the picture right away, especially for young children who need more guidance. Protecting the kids should be part of any parent's instinct, so there should be backup plans for them until they grow mature enough to understand the situation.
Rights Remain Clear

After receiving the divorce decree from court, it will terminate the marriage for being officially separated. What rights become allowed and prohibited for each person will be specified there too. Observing clarity for every asset is a must before anyone starts a divorce complaint in case anyone refuses to respect such rights. What days a child can visit one parent or even the limits involved will get tackled, so nobody does something that is no longer allowed. Lesser complaints happen after identifying each right.

Freedom Is Present

For those who lived through toxic marriage, then that burden is finally gone because of freedom. A person can now be open to date somebody else because the marriage contract is over. Starting a new life could be what an individual needs until he or she turns ready for a much better relationship. While separating is sad for letting go of the past, there are new opportunities that await in the long run, too, like in finally finding the right person to marry. Mistakes get learned anyway, so it helps to have a positive outlook on things.
Steven Spielberg and Amy Irving's Costly Divorce
High costs become involved in some divorces, mainly if the couple used to earn a lot more, particularly celebrities. A great example comes from the veteran film director Steven Spielberg and American actress Amy Irving's divorce. It was a rocky relationship as there were times they broke up and tried to rekindle the connection back with a child. Their busy careers were said to have caused the official separation in the end. The two had a divorce in 1989, wherein a $100 million estimate got involved. Its story got included in one of the most expensive celebrity divorces of all time. Imagine the burden in keeping up with such high fees continuously as exes will have to prepare for that possibility.
It is safe to say that divorcing is expensive that there are findings on how divorce affects the economy unfavorably. A concrete example is when a married couple used to live in one house. In separating, they now have separate homes, so more housing gets affected there already. Not only will one lawyer be hired in the process, too, since different professionals for each partner will get expected. Things would be worth it if the process brings favorable results because nobody wants to take the hassle and expensive costs for something that leaves a regret at the end. By making a sure decision and completing the paperwork, the flow can go to its desired result.
What Are the Common Denominators among Divorce Forms?
Having a hard time to visualize on what could be inside a divorce form? Then worry no more because there are common factors worth familiarizing to update one's knowledge on what is inside such forms. The documents should not be lacking vital information anyway because, just like the requirements, keeping things complete is a big deal. Incomplete requirements for divorce can lead to automatic rejection from the court. Here are essential aspects that should be present among forms:
Couples' Information

It is crucial to recognize the couples' names to confirm who got married to who. If names do not match through records, then that would not end in the right direction. Contact information should get reviewed first in case something is incorrect. Names, addresses, and numbers are present here. Right after introducing how the document tackles on divorce, adding the couples' info will follow. This statement confirms if there is mutual consent involved or maybe the application is contested.

Oath, Petition, or Declaration

Similar to letters, the document state a petition or oath about the plan for divorcing. There are many things to specify on the declaration mentioned too. One example is if the partner already knows about the procedure for dissolving a marriage or not. It works best to inform ahead about this, so no conflict has to rise. What the applicants wish to implement in divorce can be stated, too, but it does not guarantee full approval right away. The reason is due to how the court still undergoes thorough investigation if such wishes get granted or the other way around.

Signature

Signatures mark if the forms got created by the right applicants. Merely making a form for somebody else should not be how this works because there may be inconsistencies and factors to disagree with by not reading all information. Forgery gets discouraged because that can lead to litigation and consequences later on. Remaining honest through the procedure is common sense before complaints follow. Signatures are even crucial for proof until getting a divorce certificate. Lacking such marks may leave the impression that the document is not official yet.
How to Prepare for the Divorce Process Effectively
Making divorce forms needs not to be difficult because there are accessible formats and templates available for editing. Adding in the details required will only be required to complete, but the critical issue lies in ensuring applicants stay prepared for the processes. Indeed, it can be tiring to manage some documents, and others find it intimidating to deal with people in court. Fretting is unnecessary by recognizing essential preparations until divorcing turns like a smooth process. The steps are as follows:
Step 1. Plan Things Ahead
Do not treat divorce as a random decision since effective planning is necessary. Involving plans will help individuals avoid struggling in the upcoming payments, for example. There could be investments and accounts that get affected too if the couple used to have joint finances and the like. Knowing who gets to keep specific stuff is essential, also, before regretting the decision in the end. For the kids, a custody battle may take place, so it must never be forgotten on the plan also. The point is there is a bigger chance to reach a good result by planning than taking it recklessly.
Step 2. Be Educated about Divorce and Its Types
Engaging in research is vital to have knowledge and understanding regarding divorce. There are other states and countries with different laws involved, so knowing the differences is required to avoid assuming the wrong things. Moreover, what type of separation got involved is something to clarify as the divorce may mean uncontested, contested, fault, default, arbitration, and more. Relationships and situations vary, so which type turns relevant here depend on the clients and what the court allows. Research and reviews can update an applicant's knowledge about what is wrong and right.
Step 3. Prepare the Expected Paperwork and Requirements
Divorce forms and related documents are, out of the question, necessary. However, no applicant should fill out forms recklessly in case wrong information and mistakes get seen afterward. This separation is not a one day process, too, as there can be a waiting period required before confirmation. For requirements, legal residency is another consideration in case the person is still new to the place. Finding the right court for processing this is part of the deal as well since unqualified people cannot make the petition legal.
Step 4. Find a Dependable Divorce Attorney
For easy access on who to ask for questions regarding divorce, getting a lawyer in the same field will be beneficial. These attorneys will be around to educate and inform clients about what to expect in the process. Before sending an attorney form to hire one, it helps to spend time comparing different candidates first. Getting to know each lawyer is beneficial until it gets easier to realize who is more trustworthy than the rest. Hiring just anybody may have someone who is not that helpful or that things could go wrong with his or her guidance. Set realistic standards in choosing wherein such lawyers pass the qualifications.
Step 5. Review the Budget
After stating earlier that divorcing gets costly, clients should consider reviewing their money first. Planning with budget forms is useful to keep track of possible finances. There can be expected payments per month or whatever gets agreed on, and that is part of what to prep up. Others may find it bearable for the first few months of payment, but that can change on a long term basis. Considering income is essential, especially when couples that broke up now need to be independent. Do not forget to gather estimation on possible fees too to check if the costs are doable or not.
Step 6. Be Open for Updates
As processes take a while, it is essential to follow up on the progress. Clients can coordinate with lawyers for updates and contact from court to check how it goes. Nobody wants to be part of the forgotten forms anyway, as receiving priority is what people want. However, there is no need to be pushy too because there are many legal procedures done in court besides divorce cases, so it is only reasonable for some to take long. However, a client should not just stay unaware of what changed or happened in the process because some factors are critical to know too.
Everybody craves for that happy ending upon getting old, but there are times such circumstances do not take place yet. In facing a situation, whether to end or stay in a marriage, always find time to think hard instead of merely deciding when one is very angry or pleased because strong emotions might blind someone in making wise decisions. Look back on that divorce form if that is the option to be happy because uncertainty is discouraged. People need to stay brave no matter how tough decisions are to think of a better future. True love will eventually come, but deciding for oneself is a top priority.