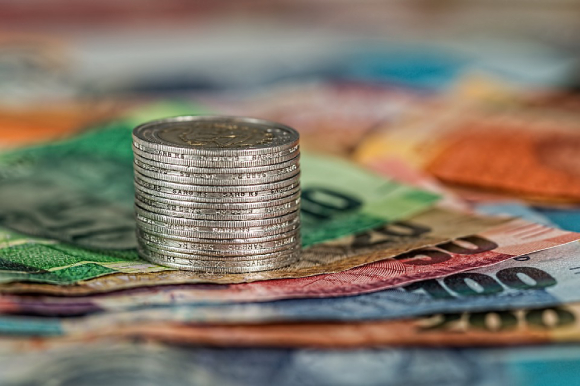 Thinking about budgeting your daily expenses is already stressful. How much more if you are going to achieve a monthly budget? It is essential to keep track of your expenses and budget your money. You will never figure out when you overspend if you won't track down all your transactions. Whether you are tracking expenses for business or personal reasons, you must have a tool to help you in recording everything. That is why expense tracking charts are useful in this aspect. It helps you monitor, control, and budget your expenses accurately. Learn more about its uses and benefits by reading this article.
What is an Expanse Tracking Chart?
An expense tracking chart is a type of tracking form that helps you monitor your expenses on a particular activity or project. It allows you to list down all your transactions daily, weekly, monthly, or yearly. You can freely plan your expenses with a tracking chart to help you save money and learn how to budget. This document is beneficial for both personal and business purposes. In business, it is helpful in a way calculating financial risks and adjusting financial budgets for a business' needs.
FREE 6+ Expense Tracking Charts in Excel | PDF
1. Sample Expense Budget Sheet
2. Daily Expense Record Form
3. Sample Weekly Expense Tracking Sheet
4. Monthly Expense Tracking Form
5. Weekly Expense Tracking
6. Daily Expense Tracking Form
7. Categorized Expense Tracking Form
Types of Expense Tracking Charts
There are more reasons why it is important to track expenses on a daily or monthly basis. One importance is to budget and monitor transactions accurately. Expense trackers are useful in so many aspects. It is an excellent tool for budget monitoring since it allows you to list all your transactions daily or weekly. Tracking charts will also assist you in saving up money and help you estimate your budget for a particular period. There are many purposes in using expense tracker. To enlighten you, below are the most usual type of expense tracker used by many.
Living Expense Tracker: One of the most important things for you to budget is your living expenses. This type of budgeting is mostly useful for those who are responsible for budgeting their necessities daily or monthly. This tracker usually involves utility bills, grocery bills, allowances, house rents, and other personal expenses you need to tend.

Business Expense Tracker: This type of expense tracker involves a small business' operation. As a business owner, you must have accurate budgeting to avoid liabilities and other unnecessary expenses. Expense trackers are useful in recording your business' financial activities to maintain transparency. It has the same contents as the previous type of tracking chart. Still, it extends to business expenses such as employee's salaries and other business operation fees.
Office Expense Tracker: Like a business expense tracker, this also includes business-like activities. But it focuses on the office needs such as stationeries, computers, desks, and other office materials. There are chances that this type of tracking chart is already in a business expense tracker, but it can also be done separately.

Education Expense Tracker: This tracker is useful, especially for a budgeting student. It can either cover a student's project expenses or education as a whole. It usually contains a student's school fees, daily allowances, books, etc. This tracker helps a student save money and prevent overspending.
How to Create an Expense Tracking Chart
There are more uses and benefits of using an expense tracking chart. Expense trackers can extend to traveling, insurance, employee, construction, and many more aspects with the same goal—to record, track, and budget. You must use this document appropriately, and you will have accurate calculations of your budgeting. For your convenience, here are a few tips and steps you can follow to create expense tracking charts effectively.
Step 1: Know the Purpose of the Tracker
Before anything else, you must determine the purpose of your expense tracker. Expense tracking charts are useful in different fields. Are you using it for your business or personal use? Do you want it to cover daily or yearly expenses? The coverage of your tracking chart depends on the budget you settled. You must determine the target of your tracker to proceed with the other details you need.
Step 2: Determine Your Expenses
Your tracking chart is like a budget planner. You must list all the necessary expenses you need for the tracker's period. For instance, you are creating a monthly living expense tracking chart. You must determine all the payment obligations you need to complete for the whole month—from utility bills, grocery bills, allowances, etc. The same goes for business expense trackers. It helps track a small business' operation expenses to maintain a smooth process of the year-end computations.
Step 3: Prepare a Ledger
Once you have all your estimated expenses listed, you may start preparing a ledger. Tracker charts may come in different forms—spreadsheets, notebooks, and other materials you can use for recording. Bear in mind that your expense tracker should have a clean format for you to write entries efficiently. There are sample tracking charts available online you can use as references.
Step 4: Fill in the Essential Details
You can finally start filling in the details for your expense tracker. Make sure you have listed accurate information—especially the amounts paid—to avoid any conflicts or miscalculations once you start using the tracker. Don't forget to place essential details like the date of the transaction, payment method, type of expense, the amount paid, and where you paid for the purchase. These details will help you determine where you have spent your money for the whole period of your budget.
Step 5: Keep on Track
Just like other record sheets, you must keep your expense tracking charts updated. It helps you avoid any lapses when you review them by the end of your tracking period. Keeping official receipts of your daily expenses would track your activities and maintain transparency—this action is helpful if the tracker's purpose is for business matters.