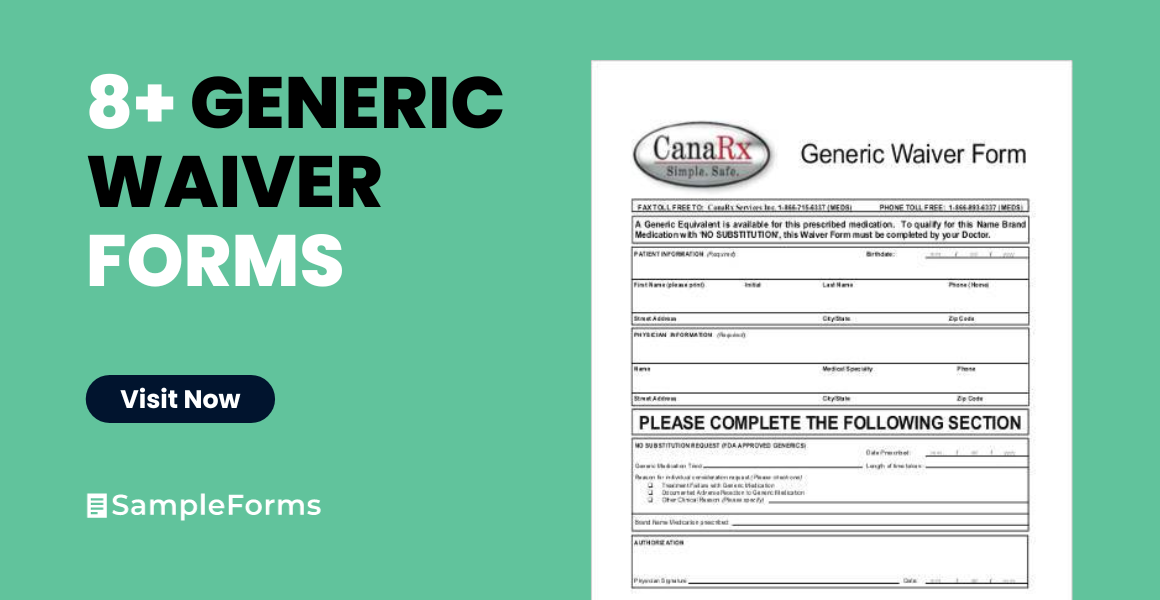 If you already have tried some dare-devilish activities, like "zip lines" (also called as "zip wires") perhaps, most likely you have already heard of or read through some Waiver of Liability Forms. Sites such as funfairs or adventure parks that offer these types of activities require the customers to sign such forms that say something along the lines of "We have already informed you earlier of the type of activity this is going to be, and there is a possibility you might get hurt doing this. Just in case something unforeseen does happen, please be reminded that we, the management, should not be held liable."
Generic Sports Waiver Form
Generic Liability Waiver Form
Generic Lien Waiver Form
Generic Medical Waiver Form
Generic Exercise Waiver Form
Medical Waiver Forms, on the other hand, are waiver forms that focus on all things, well, medical. They can likewise act as a written authorization if some obstinate patient is insisting about doing something that will possibly hinder the healing procedure of or exacerbate an ailment. For example, if the patient has to do a certain task that only he or she feels that they can or must do on their own. Hence, the physician, or any attending medical officer, will provide him or her with the Medical Waiver Forms to let the patient know he or she was being insistent and which declares that the medical officer had nothing to do anymore in case the illness exacerbates or takes time to heal.
If ever you happen to meet someone running short of these waiver forms, you can tell them to check out this very site, look for the forms, and download them for free. They can download as many as they want, of course, and they have nothing to worry about since we are providing the forms free of charge.
Insurance Waiver Form Sample
Generic Waiver Release Form
Generic Waiver Form in PDF
Generic Waiver Form Example
If you are a born adrenaline freak who will never be bothered with doing life-threatening stuff, like bungee jumping from the tallest edifice you can find or parkouring from lofty rooftops, you and / or the organizers should acquire the necessary Liability Waiver Forms. Like what I mentioned above, the organizers, in a piece of paper, have written in legal English a message just basically telling you that they absolving themselves of liability because you already have the knowledge that the activity which you are taking part in puts your limb or worse, life, in likely peril and that both parties should have no second thoughts about it whatsoever afterward.
We give you an assurance that the forms you will see or are seeing are for free. Forget your money for now. The only thing you need to ensure is that your printer is working as expected, and you also just need to find the best form for your current situation.