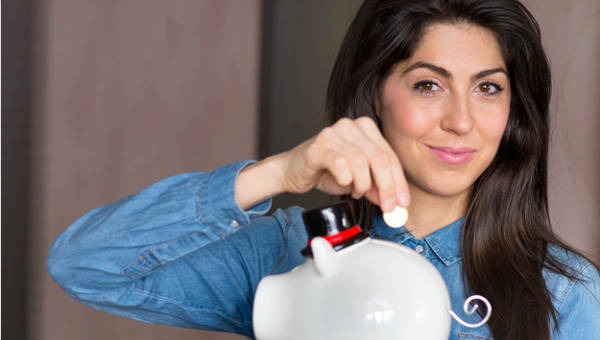 When moving into a new rented location, it is always a requirement that you give your landlord a deposit with an amount that is equivalent to a month's rent. This deposit, as stipulated in Deposit Form instructions, shall be secured and shall not be used by your landlord.
After providing the rental security deposit, the landlords are responsible for giving you a Deposit Form verification which verifies the amount that you have given as a deposit and confirming that the landlord has accepted such amount from you. Landlords are also required to provide a security deposit receipt for management purposes.
Rental Security Deposit
Rental Holding Deposit
Rental Agreement Deposit Release
Free Rental Deposit
What Are My Options if my Landlord Does Not Return My Deposit?
Once you decide to move out from your leased property and and you met the conditions for lease as found in these Sample Security Deposit Forms, rest assured you'll get your deposit back.  However, if in case your landlord refuses to return it, here are the things you can do:
You may secure a Request for Security Deposit form and email it to your landlord, make sure to ask for a request receipt.
After seven days and you get no response, you can sue your landlord for small claims in court.
If you get a response saying he's going to withhold a high amount of deposit , you can also make small claims in court provided that you have also met the conditions for lease.
How to Get Your Tenancy Deposit Back
Given that you have met the conditions specified in your Lease Agreement, then you're surely get your tenancy deposit back provided that you have also secured a copy of your Lease Deposit Forms. Also, to give your landlord enough time to prepare for your deposit return, make sure that you have sent him a Notice of Tenancy End beforehand, and that you have stipulated a letter asking for your deposit return. As a tenant, you should also be responsible for reviewing your lease and notify your landlord if there are damages or loss in his property to deal with proper deductions.
Rental Deposit Refund
Property Rental Deposit
Non-Refundable Rental Deposit Form
12 Issues That Can Reduce Your Rental Security Refund
Although there are landlords who refuse to give back deposit refunds or impose such high compensations, courts have recorder only few cases of these. Normally, your Security Deposit Refund will always be based on your actions taken as the tenant. Below are some issues which may result to a reduced rental security refund or none at all:
An immediate vacancy where you fail to give your landlords a notice.
Failure to stay in the lease within the declared minimum period in the contract.
An unpaid monthly rent will always give the landlord the right to use your security deposit.
No copies of Security Deposit Receipt Form or any of your monthly payment receipt to track accounts.
Failure to document the original condition of your landlord's property.
Beautifying your lease without asking permission from your landlord of the modifications to be done.
Having loud house parties which may cause disturbance to other tenants.
No keys returned results in no deposit return.
Leaving a mess does not give your landlords the luxury of time for clean up, but they have the luxury to pay for cleaning services using your deposit.
A poor lease relationship between you and your landlord may be an issue.
Not fully understanding the terms of the agreement signed.
Having pets might cause you to get additional charges unless you have negotiated beforehand with your landlord.