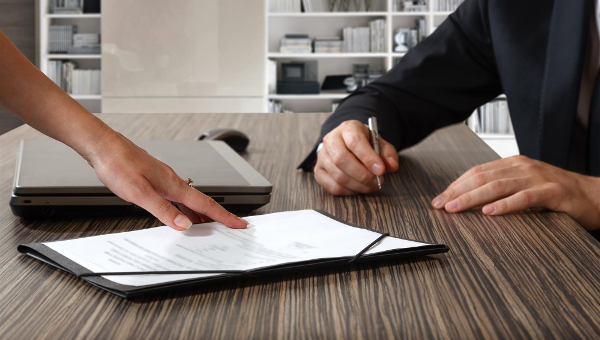 People who have encountered certain issues that they are uncomfortable with or ones that can impede their performance  often result to filing a complaint. A good example would be, if one were to make use of an employee sexual harassment complaint regarding how another employee or even a supervisor is constantly sexually harassing others within the workplace.
It is the job of every company and organization to learn how to handle employee complaints. Doing so means that the show the employees that they care about their well being, as well as providing these employees with the proper working experience and environment that they deserve.
Workplace Harassment
Workplace Bullying
Workplace Violence
What Is a Workplace Complaint?
A workplace complaint is something that is made by employees who have encountered issues within the area that they are conducting their services in.  It is similar to using Service Complaint Form wherein one provides information on problems that need to be seen to as soon as possible.
Workplace complaints show employers that there are certain problems in the workplace that employees feel is deteriorating their performance or preventing them from working altogether. So these complaints are necessary for employees to make to let their employees know that certain problems may affect the success of the business by reducing employee productivity.
How to Submit an Employment Discrimination Complaint
You may use forms such as HR Complaint Forms to help you provide any complaint to the right authoritative figure.  You must also know what information to provide to help make sure that your complaint is accepted and looked into. So provide information such as who is the victim of the discrimination, and who the oppressor or oppressors were.
You must then state the location of where the discrimination happened, as well as the time and date of the occurrence. Any other witnesses must also have their names stated in the complaint to help with further investigation.
Workplace Discrimination
Workplace Respect
Workplace Formal Complaint
Workplace Conflict
What Is a Formal Complaint in the Workplace?
A formal workplace complaint is something that cannot be solved through informal means such as discussing certain issues with a manager or human resources. These types of complaints are usually confidential.
However, should certain employees  are identified as the  main cause of these issues, then they are immediately notified. These are basically similar to Official Complaint Forms wherein these issues have violated certain employment laws in which immediate action must be taken.
How to Investigate a Workplace Complaint
When trying to look into any complaints and determine their credibility, here a few tips that can help:
Always be objective when it comes to handling complaints. Even it you have heard a complaint from the same employee for the hundredth time, treat it as if it were the first complaint you have heard.
Try to get as much physical evidence as possible. If an employee makes claims that someone has been harassing a coworker through obscene e-mails, then try to gather these messages as proof of the complaint.
Gather all the information form witnesses and look into the key points of each of their statements. If you find any omissions, then it can help you determine whether or not these complaints are credible enough for you to take action.
Properly weigh all the information you have obtained to see whether or not these issues have violated business policy. This can help you determine the best course of action.
So in the event that you have acquired something such as a Investor Complaint Form regarding every clients complaint on a particular investor they are doing business with, then these tips can help you investigate whether these claims are true or not.