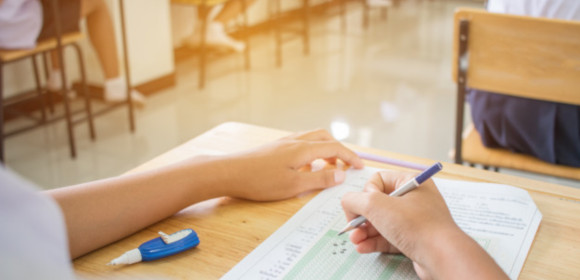 Being told that a person needs more training may sound offensive but that can possibly be the reality to ensure that the trained individual finally delivers well afterward. With training programs, a common expectation for people is to receive improved and positive results. Many approaches can be done in such programs too but it cannot be right to merely assume that those worked out as expected because the training effectiveness probably got low. An evaluation for what specifically manages job training or any related factor in general will turn relevant instead, like the training evaluation form.
FREE 30+ Training Evaluation Forms in PDF | MS Word
1. Training Evaluation Form Sample
2. Group Training Evaluation Form
3. Training Approval Evaluation Form
4. Training Program Evaluation Form
5. Field Skills Training Evaluation Form
6. Training Analysis Evaluation Form
7. Leadership Training Evaluation Form
8. Simple Training Evaluation Form
9. Volunteer Training Evaluation Form
10. Internal Training Evaluation Form
11. Training Effectiveness Evaluation Form
12. Post Training Evaluation Form
13. Follow Up Training Evaluation Form
14. Training Details Evaluation Form
15. Training Feedback Evaluation Form
16. Training Module Evaluation Form
17. Training Evaluation Sheet Form
18. Entry Level Training Evaluation Form
19. Training Short Form Evaluation Form
20. Administrator Training Evaluation Form
21. Job Training Evaluation Form
22. Mentor Training Evaluation Form
23. Software Training Evaluation Form
24. Workshop Training Evaluation Form
25. Counselor Training Evaluation Form
26. Vocational Training Evaluation Form
27. Customer Training Evaluation Form
28. Self Assessment Training Evaluation Form
29. Training Session Evaluation Form
30. Training Self Evaluation Form
31. General Training Evaluation Form
How Is a Training Evaluation Form Defined?
Training evaluation forms are assessment documents to keep track of how practical the pieces of training are. Maybe a program worked efficiently before, but there are already a bunch of problems realized at present so that some adjustments will turn necessary there. The strengths and weaknesses in exercises will even get recognized after the evaluation until the training involved can get perfected for future circumstances. Expect the forms to have some objectives and descriptions mentioned to check if those factors were ever met or not. The findings will then get analyzed until an official report gets made.
An easy way to describe evaluation forms is to think of a standard survey sheet. Surveys are useful data to check whether processes or factors went successfully or not. Simply saying that something passed or failed is not enough though, because there will be followup comments to add as well or ratings if something gets considered excellent, needs improvement, unsatisfactory, and the like. Another example is how one cannot just either agree or disagree because there are different levels for evaluating like strongly agree or neutral only. In short, pieces of training get correctly monitored throughout its process.
What Benefits Can You Get from Training Evaluation Forms?
Evaluations are never for criticizing anyone's performance because even a performance evaluation form involves more than that. There are observations to notice and share too until ways get realized on how to ensure top performances follow. It will be smart to identify how beneficial such evaluation forms are, too, because those got used in many applications for a variety of reasons. After learning the purposes, explicit knowledge about the functions of those forms also gets acquired. The advantages involved consist of:
Identifies the Effective and Ineffective Training Factors

There will always be some factors to find in any activity that can be considered imperfect, and it stays crucial to recognize those examples until things get corrected. Both the positive and negative factors will even be identified slowly through evaluations for a closer look at how balanced everything went. If the majority of those factors are negative, then that is not good news. Efficiency analysis will be relevant after identifying such aspects.

Helps Provide New and Improved Solutions

Evaluations eventually lead to conclusions and feedback where criticisms will get heard, and so are the findings. However, those are still useful because of finally having an idea about the proper solutions to adapt. Welcoming those new ideas should be prioritized since sticking to the old ways only continues the problems and issues involved at pieces of training. Indeed, having changes done for training may take some work and adjustment, but at least the effectiveness improves instead of continuing something useless for so long.

Maintains Professional Standards

Anything deserves a thorough evaluation as it promotes standard maintenance on companies too. For example, the staff of a business might have failed to deliver outstanding performance in operations, and boosting their delivery after an assessment matters a lot. After providing the solutions, that is the time where standards finally get maintained. Failing to deliver only ruins any business's reputation so it should not be allowed to retain great impressions.

Gathers Information for Documentation

A training evaluation form is a useful sheet that contains all information for training. When documentation is needed, then that will serve its purpose as proof for monitoring programs and gathering of information. Someone might not believe that a training assessment occurred to a group of call center agents, perhaps, and the documents used here will be reliable evidence for confirming that there was an actual evaluation involved.
Why Dogs that Failed TSA Training Got Considered for Adoption
The Transportation Security Administration or TSA, is a well-known agency in the United States. Such an agency aims to keep the public secure among traveling destinations like near an airport, train station, and the like to avoid chaos on possible harmful people and related dangers. Part of the staff to tighten security on these destinations are the trained dogs. It becomes expected that a training program got established to ensure that those furry friends can identify threats quickly according to how they must get trained for TSA. However, not every dog passed the program after evaluating carefully that the nice dogs from TSA can be adopted with the help of the TSA Canine Training Center Adoption Program.
TSA showed that they had other plans for the canines that failed training, which is to have the dogs for adoption. Since the dogs were considered too nice, they were not fit for the operations required by the agency. There are requirements involved for also adopting wherein new owners have to comply with the dogs' needs and TSA's terms to qualify. After careful evaluation, the agency succeeded in figuring a backup plan, which is adoption, instead of just throwing away the precious canines for failing the required training. Those dogs are living beings in the first place, so their welfare still matters despite failing.
What Are Different Ways for Presenting Training Evaluation Forms?
As the evaluation sheet gets expected to be used for evaluating, it does not mean that the same format or presentation will get used for each document. There can even be various ways available on how to set it up and to recognize some common examples will help give ideas in coming up with practical training evaluations. Some of the essential models are:
Survey Type

Survey forms are not a rare thing in assessments because the process involves an examination of whether something passed according to standards or the other way around. For each category or objective mentioned, there could be numbers provided on the sides wherein evaluators can encircle the number according to the ratings of 1-5. These surveys enable assessors to realize which part has the lowest and highest scores in the end.

Checklist

Checklists are popular too, like when a facilitator needs to put checkmarks on categories that were met or succeeded. This example is similar to to-do lists wherein checks are given to everything that finished. However, checklists must correctly state each category, so clarity and comprehension will get observed. Listing itself will be helpful in many applications anyway to prevent forgetting anything essential and ensure that all lists will finish.

Evaluation with Comments

Evaluations can be easy as encircling, underlining, or checking choices, but there may be a need for extra space in mentioning the comments too. There could be more to say about what got evaluated so that the comment section will turn useful in this case. In project feedback, there could be additional comments not given, and it will be hard to determine what the rest are without a portion for commenting.
How to Perfect a Training Evaluation Form
Maintaining perfection sure is hard, but it does not mean that anyone should cease to strive for perfection because anything can reach close to being perfect by working hard and smart. Concerning training evaluation documents, there are ways to help in perfecting those forms. No sheet should end up in a lousy result anyway because it might be used poorly, like making mistakes at the process. Observing considerations in creating the documents lessens errors too, and here are the ways to recognize:
Step 1. Familiarize How the Training Works
Maybe someone gets too prepared in making the form that what content to provide there got forgotten already. The key is to know every detail about what happens in training first. That way, it turns easy to identify the sequence of whatever happens first to last in the program. Another aspect to identify is for what the training is because different reasons and factors get affected there. Once all details turn familiarized, rest assured that the correct and relevant info will get inputted on the form.
Step 2. Learn to Organize the Form
Training evaluation sheets that are unorganized could bring issues to the process. A good measure is to set up a suitable format with the right template of choice. A lot of downloadable and printable templates are available, and comparing each one leads to the best possible example eventually, especially the option considered highly advantageous. Many forms aim to keep everything organized anyway like an appointment form since there may be problems towards booking or scheduling if ever poor arrangements got prepared.
Step 3. Keep It Easy
Another way to boost how organized the sheet is would be through implementing easiness. Adding instructions can help a lot, so any evaluator will not have a hard time on how to manage the assessment. Another approach is to look for a facilitator to gather advice on how processes here get easier. For example, a competition evaluation form may give evaluators a hassle because some problematic words and instructions were not simplified, and changing it up into a more natural version is highly recommended.
Step 4. Prioritize in Double Checking Info
Sometimes some mistakes go unnoticed, and no one should wait for the time wherein the forms with errors already got printed and submitted as that is already too late. Preparing for reviews must be part of the deal here to ensure that the errors are finally gone. Reviewing makes it simple to identify the mistakes anyway and finally change those into correct versions after. Be sure the output gives confidence that everything is falling in the right place.
Step 5. Observe the Effectiveness
It becomes expected that the sheet will get used for evaluating soon. However, the need to perfect the training evaluation does not stop there because it is essential to come up with observations as well. This part is where how effective the forms will get evaluated. If the new sheet still has not helped out a lot, then that requires some changes. After tons of assessments, rest assured that perfecting the forms will not merely stay a concept but will happen.
No matter what kind of training will be given to any application, welcoming an evaluation should be embraced instead of being something to be afraid of. Evaluating marks as the factor that can bring a beneficial change to operations in the future anyway. With the use of training evaluation forms that are easy to download and work on, the hassle of preparing the sheet can even get lessened. Avoid seeing the evaluations as an extra workload but as a gift instead. Think of the outcome expected there, wherein it has to make an advantageous difference.