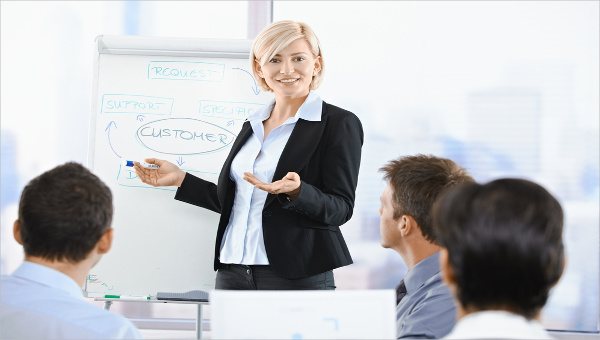 Assessment is very important for those that wish to understand more about themselves. A good example would be through the use of Self-Assessment Forms wherein people are able to know more about what they lack, as well as how they can improve themselves.
Companies and organizations can also benefit from conducting assessments. If an employer of a certain company were to interview applicants, they would record all the information that was gathered. The employer may then make use of an interview assessment form so that the applicant's interview can be properly assessed to see if that person is a good fit for the company or not.
Personal Training Assessment Forms
Personal Training Fitness Assessment
Personal Training Needs Assessment
Free Personal Training
Post-Training Assessment Forms
Post-Training Assessment in Doc
What is Training Assessment?
Training Assessment can either assess how certain people are progressing within their training, or can be done by the participants of a training session or program for to help these people see as to what they obtained, or if the training was of any particular use.
The results of either are placed in the right kind of Training Assessment Forms that match the type of training these people took part in. It allows these people to gauge the level of skill and knowledge a participant has, and to see what areas the person needs to work on.
How to Conduct a Training Needs Assessment
When creating a training needs assessment, be sure that you place in the following:
Know the desired outcome of your company
You will need to know how many, or what percentage, of your workforce will require proper training
Set a standard to what results you would like achieved after the training
Know the proper method in training these employees to improve them, ask help from a professional if you have no clue as to what to do.
These are helpful for when you need to create forms such as Fitness Assessment Forms, wherein an instructor may check the needs of how the participants should be physically trained.
Pre-Training Assessment Forms
Pre-Training Assessment in PDF
Pre-Training Self-Assessment
Employee Training Assessment
Employee Training Needs Assessment
Training Needs Assessment
Manual Training Needs Assessment
Annual Training Needs
Why Is Training Assessment Important?
The reason  why training assessment is important is because people need to know what they have to improve. Having a professional assess you in a specific setting can help you understand your strengths, as well as the different weaknesses that you may possess.
By  knowing these weaknesses, you are given the opportunity to try and overcome them by finding solutions to help you. If you not understand what you need to do to improve, then you may ask help from the professionals who have assessed you to give you tips or advice.
If the participant were to assess the training, then it allows that person to see if the process of the training was able to benefit them or not. One thing to help see this is through the use of a Free Needs Assessment Form, where participants are able to see if the training was able to meet their needs for further improvement. As long as the time and effort spent on the training equalizes with the benefits, then positive assessment should be expected.
How to Write a Training Assessment
When writing a training assessment, one needs to take note of the following:
The assessment date
Name of the person conducting the assessment
Trainer's name
The type of course that the participant took part in
Participant comments
These are very useful for when you need to create forms such as Driver Assessment Forms wherein you will have to assess your driving instructor on how well you were taught. So be sure to follow all of information above when creating any training assessment.
Training Effectiveness Assessment
Training Course Assessment
In-Training Assessment
WorkCover Training Assessment
10 Tips for Writing Your Next Training and Assessment Strategy
You will need to identify the need of the training. There is no point of training if you do not even know as to why the training is required or who needs it.  Explain the purpose of the training, as well as identify as to which people in particular will need to take part in the training.
Describe the amount of training that will be required. The point of describing the duration of the training is so that the participants will be able to understand that they are given ample time to learn everything they need to know.
Define what the entry requirements are, as well as the pre-requisites before taking part in the training.  This will help certain people understand whether or not they are able to participate.
Provide a detailed explanation on how the training will take place. You will need to explain all the details regarding how the training will go, such as what learning activities will be performed.
You will have to describe how the assessment will take place. This lets the participants know when they will be assessed and how to help them prepare.
Describe when the validation of any training assessment will occur.
Provide details on when and how feedback will be collected, as well as whose training will be provided with feedback.
Be sure that you are clear and concise on the type of training assessment you will implement during the session.
Try to provide the standard level of performance you would like to see from the participants.
Know how the course takes place. It is best to know all the time, tools, and resources that will be required once performing the assessment.
So if you plan on making use of Interview Assessment Forms  to see whether or not an applicant is worth hiring, then it is best that you take note of the tips which will help you develop a proper training assessment strategy. That way, you will be able to understand how to properly assess any applicant or any person.
If you need to understand more how to do a proper assessment, then there are Sample Assessment Forms here for you to view and to help you.