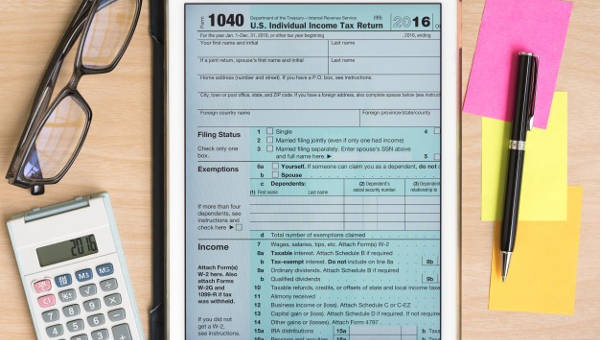 Tax Verification forms and Advisor Invitation Verification forms are two vastly different things. For one, the former is used for validating a person's or a business entity's tax payment practices. While the latter is used by prospective Yale University students to contact an advisor for their proposed area of study.
The form gives the teacher (and the student) a less bothersome way for verifying a student's merit in addition to simple signature verification, and begin collaborative discussions. However, in this article, we will focus more on Tax Verification forms, how they are used in different industries, its difference from a tax return form, and how to complete these forms.
Sales Tax Verification
Property Tax Verification
Student Tax Verification Form
Income Tax Return Verification
What Is an Income Tax Verification Form?
An income tax verification form is a document that seeks to double-check a person's past income tax payments. Income tax verification is very useful in catching tax avoidance and evasion practices by individuals and businesses. Different institutions authorized to do tax verification can have different formats for their income verification forms.
Also note that tax audits are not always solely done by the IRS or a country's internal revenue department. Institutions like schools and organizations may be tasked to conduct random income tax audits. This is mostly done to verify a student's or a person's eligibility to receive financial aid.
How to Fill Out Income Tax Return Verification Form
For employed individuals, income tax return forms are often filled out and submitted by their employers. When an employee is asked to fill out an income tax return verification form, he/she may assume that he/she is being audited. Here are are few tips when filling out tax verification forms:
Be honest in providing all your sources of income.
For students being asked to fill out a tax verification form, you may need your parents to enter their income sources and tax payments made on this form. This is to validate if the information they have presented when you first applied for financial aid still applies at the present time.
Submit up-to-date supporting documents if available. This may include bank statements, or affidavits of no income.
Income Tax Form in PDF
Tax ID Verification
What Is the Difference between the Tax Return and the Tax Return Transcript?
Businesses and individuals all file income tax returns to the IRS or to the internal revenue departments of their respective country. Income tax returns reflect an individual's basic personal information, amount of earnings, compensation package, bonuses, deductible and non-deductible allowances, the total taxable amount that the individual or his employer calculates, and his/her gross earnings. Self-employed individuals will need to fill out and calculate their own income tax payments based on their earnings and respective tax brackets since they work for themselves.
On the other hand, an income tax return transcript is a document reflecting the same information found on an income tax return, plus the changes or corrections made by the tax department on your tax returns. An income tax return transcript can be requested from the IRS at any time after you have filed your tax returns. This form can both be provided to employed and self-employed individuals.
For employees, tax verification forms are often submitted along with employer verification forms. Do note that these two form are different and will need to be filled out separately. But if you are a student, the tax verification process may require you to submit your parents' employment and income records.