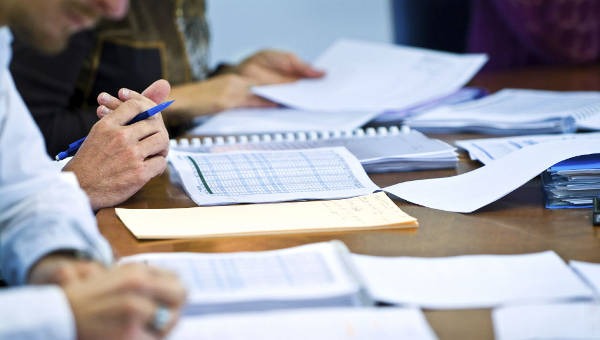 In any business organization or any institution, it is essential and important to secure the safety of not just the working environment, but also the employees or people involved in the industry. It is important that everything are evaluated in terms of the quality of the equipment, the performance of an employee, the nature of the environment, the safety and precautions of everybody, etc.
It is mandatory for any organization to have an assessment in order to know the possible risks that the company might encounter. And for you to be aware on your own performance or capabilities, you could visit self assessment form to test or evaluate yourself. Further on this article,you will be given ideas on filling out a risk assessment form and here you'll find samples of assessing different aspects that suits or suffice the company.
Standard Fire Risk Assessment
Standard Suicide Risk Assessment
Health Safety Risk Assessment
Free Standard Risk Assessment Form
What Is a Standard Risk Assessment?
Standard Risk Assessments are established by an authority or by law for the measure, estimation or evaluation of the risk that are well-defined in a situation. The assessment is done to record the details of precautions, instructions, system procedures, identification of hazards and the possible risks to encounter. This is in order to make sure that the work place or environment is safer and healthier place to be.
5 Steps in Standard Risk Assessment
All organization should have a systematic plan or method when it comes to identifying the possible threats, hazards or risks in the environment. The following are the main steps of standard risk assessing.
Risk Identification: Brainstorm with your team on the risks that you might encounter. Use risk assessment forms in order to evaluate, distinguish, and figure out the hazards or threats to the organization.
Risk Analysis: Risks are to be analyzed in order to have more understanding of their nature and of what are the disadvantages these may cause.
Risk Evaluation: See how it would likely to affect the organization, and rank the percentage of how hazardous it may get.
Risk Solution: Think of different ways on how to mitigate, resolve or avoid these threats. Have a solution or control plan on how to minimize the risk probability of negative threats.
Risk Monitoring: It is important that risks are monitored, tracked and reviewed in order for the team to come up with their next move whenever same risks are encountered.
Though the methods in analyzing or evaluating the risks may differ depending on what department or organization is pertained, may it be an assessment for education, project, health, or marketing. For assessing your target market and setting out for your marketing plans, see Marketing Assessment Forms. For assessing individual's risk of suicide, and to further understand a person's behavior, see Suicide Assessment Forms.
Standard Project Risk Assessment Form
Event Risk Assessment
Standard Risk Assessment Sample
Standard Job Risk Assessment Form
What is Quantitative Risk Assessment?
Quantitative Risk Assessment is the process of converting the impact of the risk into numerical value to the probability of loss based on the identified risks and available details. This is used in order for a company or any organization to identify the company's exposure to risk.
Another purpose of quantitative risk assessment is to better predict how the company's performance will be affected as the years pass by. See also Business Assessment Form to have ideas on how to maintain or ensure the success of your business or company's performance. It is essential that any organization to perform an assessment on quantitative risk for their business.
How to Write a Standard Risk Assessment
In writing a standard risk assessment, it is important that the objectives or the purpose of the assessment form is written or classified, and is suitable or sufficient to the organization. The company should be able to systematically identify the health and safety risks, which includes physical, mental, and chemical hazards, that are faced or encountered by their employees or their workforce.
It is also important that the work routines in different locations where they assign their employees are reviewed and monitored by the employer regularly. Once all the risks are identified, the employer then lists or makes a record of findings and come up for a solution or an action to reduce the level of the risk. After which, everything is reviewed to ensure that the action made is effective and is continued to avoid high risk.
To measure the effectiveness of the project in terms of the market value, control mechanism, public use, and risks found in a project, see Project Assessment Forms.