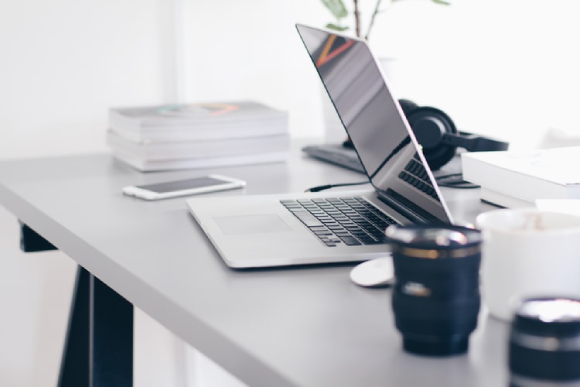 Formally informing your employers about your plan for leaving the company is always expected. But, some circumstances won't allow you to talk to your employers about this case personally. That is why resignation letters are always handy. These formal letters will allow you to inform your employers in advance about your departure. There are chances that after receiving your resignation letters, your employers will send you a notice to personally talk or confirm your resignation. To know more about standard job resignation letters, you may read further in this article for tips on how to create resignation letters formally.
What are Job Resignation Letters?
Resignation letters are an official paper that states why and when you are leaving the company. This formal letter will give notice to your employers that you are going to quit your current job. Most companies provide notice periods for the employees to send their resignation letters. It is better to submit a resignation letter to your employers to help them prepare for the replacement process.
FREE 7+ Standard Job Resignation Letters in PDF | MS Word
1. Sample Resignation Letter
2. Standard Resignation Letter
3. Professional Resignation Letter
4. Standard Letter of Resignation
5. Resignation Letter Example
6. Standard Professional Resignation Letter
7. Short Letter of Resignation
8. Job Resignation Letter Sample
Types of Job Resignation Letters
Resignation letters are one way of formally saying you are leaving your job in the company. Most companies give their employees a policy about separation and resignation. You should revisit your employee manuals to know if there are any policies strictly stated about this notion. Consequently, there are chances that companies don't have any required notice periods, but it is more professional if you follow the standard one. Here are a few types of resignation that you can apply for your very own resignation letter.
Two Weeks Notice Resignation Letter: Two weeks is the standard notice period to submit your resignation letters. Other companies don't require a notice period for you to submit your official resignations. This period is enough for the company to prepare for the job transition, as well as the company benefits you are going to receive.
Advance Notice Registration Letter: This type is a letter notice to your employers that you are planning to leave the company. You can send your resignation letter earlier than the standard notice period. Your employers would appreciate it if you let them know in advance so they can prepare for the job transition at an earlier time.
Email Resignation Letter: There aren't many chances that you can speak personally to your employers about your resignation. Directly emailing them your resignation letter would also be appropriate. You can use the same format as any other printed letters by either sending your advance or the standard two weeks' notice via email.
How to Write Standard Job Resignation Letter
When writing a resignation letter, you must follow some resignation etiquette to know if you are doing it appropriately and to avoid offending your employers. It is necessary to keep a positive and professional connection with your previous employers because this formal separation would benefit both you and the employers in terms of future work activities. That is why you need to write your resignation letters professionally. To help you with that, we listed a few tips and steps on how to write resignation letters effectively.
Step 1: Use a Clean Letter Format
Writing formal letters are preferable in a clean format. It is better to apply an organized form for your resignation letters so your employers can read it easily. You can either submit a printed resignation or directly send it through email. There are various sample resignation letters available online for you to use as references.
Step 2: Provide Intentions Directly
You must state your purpose of writing a message to your employers right away. Directly give your reasons for your departure. Then make sure not to provide any negative notions about the company. A heartfelt message about how grateful you are about the opportunities and experience the company has given would work more too your advantage. It will leave you and your employers a positive relationship.
Step 3: Give a Hand in Training the Replacement
Your employers would be delighted to hear you offer a hand with training the replacement. Staying for the work transition is part of you wrapping up your responsibilities. But offering it yourself is another form of respect and being considerate. Bear in mind that keeping a professional and positive relationship with your former employers will help you in your future work activities—writing recommendation letters, inviting them in seminars, or other professional events.
Step 4: State Your Last Work Day
You need to include the last day of your work in the office to prepare your employers in the replacement process. Some companies provide their employees the standard notice period, which is a two weeks notice. But others consider a one day notice or any form of short notice. It is better to follow the standard notice period to be formal and considerate with all the process. The company will also be able to prepare your company benefits such as last paychecks, compensations, and other benefits you will have.
Step 5: Proofread and Revise
Just like any other formal document, you need to proofread your resignation letters to make sure you have written the right information. Proofread and revise the details you need to change before printing. Keeping your official resignation letter short and direct makes your employers understand your message clearly.
Step 6: Send Your Resignation Letters
Formally sending your resignation letters can either be done personally or through email. However, talking with your employers about your resignation personally will help you explain further and avoid any misunderstandings. But always prepare a resignation letter to present it after the talk. You can also send it through email for advance notice. It convenient for you and your employers if you send your resignations through email. You can use either of the two.