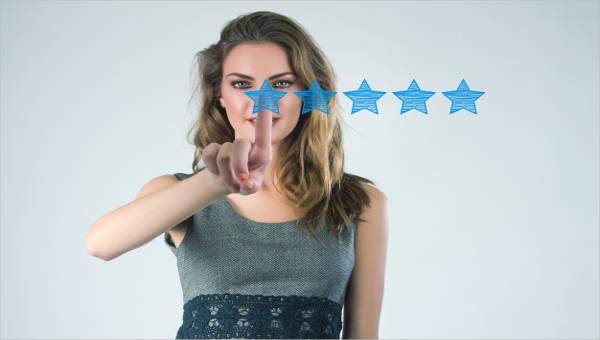 In our generation nowadays, people are engaged with the business industry due to the increase or growth of our population and the advancement of technology these days. Since the population has increased, the demand of goods and services has also increased. Nowadays, people have built enterprises or firms in order to satisfy everybody's needs and wants. And in order to satisfy one's needs, business organizations, enterprises or firms have to provide a good customer service.
Customer service is ensuring that the needs of a customer is provided. It is building a good direct interaction that would make them want to come back for more. For some business organizations, customer service is very important in maintaining the relationship with the client. And to make sure that customer service is provided superbly, feedback forms like interview feedback, Workshop Feedback, Design Feedback Forms, or Customer Feedback Forms are used or provided for the individuals.
Customer Service Feedback
Customer Service Delivery Feedback
User Service Feedback Form
Service Delivery Feedback
Service Quality Feedback
What is Customer Service Feedback?
Customer Service Feedback is an assessment of a customer regarding the services that are offered by the business organization, company or a firm. These kinds of feedback are provided in order for a company to know whether they need some improvement regarding their services towards their target market.
And just like any feedback form, Workshop Feedback Form and Customer Feedback form are provided in order to evaluate or have a customer appraisal whether they are satisfied.
How to Get Customer Service Feedback
In restaurants or resort companies, management would give an evaluation form to their customers or clients that would ask whether they have a problem with the food or the services, or even with the people who gives them the favor.
Providing these documents to each customer is one way of getting feedback from them, but it is not the only way. Another way of obtaining feedback from the customers is through electronic mails, telephones, mobile messages or even online messages.
Business with online services, such as online selling or any company with websites, utilize these methods of obtaining feedback. And in order to get good feedback, business organizations should train their customer service team, since they serve as the front-liners or the face of the company. They could also be an asset for the company growth.
Service Provider Feedback
Service Desk Feedback Form
Car Service Feedback
Taxi Services Feedback Form
Tips for a Better Customer Feedback Form
Customer feedback forms are for the company to have insights about the customer's opinion on how they see where the company is going. Here's some tips on how to make an effective customer feedback form.
Provide enough space for the customer to answer and write his/her suggestions (if there are any).
Make sure that the questions are clearly stated and in a concise manner.
Not all questions should be compulsory. You need not to force them to answer specific questions.
Only ask few questions, but relevant to the services that you are offering.
Go straight to the point. You need not to ask things that you already know.
Include a rating scale that are consistent. Rates that could be 1 to 5 or up to 10.
You could ask where customers have heard about your company, in order to know your target markets. Though it is not essential.
In order to get breathtaking feedback from each and every customer that makes day-to-day transactions with a company, it is essential for them to have a superb customer service. Each customer service team should be oriented with what customer service really is. The team should possess qualities or personalities that would make each customer satisfied or pleased with the services.
Customer's expectations must be met or even exceed their expectation level. Related to customer feedback forms are Service Feedback Forms which are used to evaluate the services, and Teacher Feedback Forms are forms that are used to evaluate the teachers' performance on teaching.