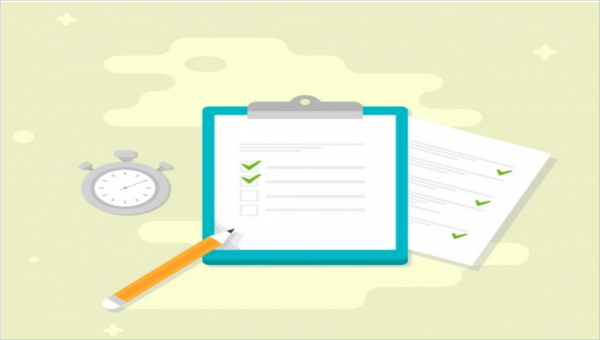 Questionnaires are a great way for you to get to know more information about something. There are many different research methods you can approach through its uses, which is why a ton of companies and organizations tend to rely on questionnaires to help them out.
However, one of the important things for businesses to know is how satisfied their customers are. They need to see what makes them happy, and what's making them feel dissatisfied. There are things to consider such as customer service surveys which allow customers to convey how they feel on just about any establishment they have happened to visit.
Customer Satisfaction Questionnaire
Patient Satisfaction Form
Employer Satisfaction
Job Questionnaire Form
What is a Customer Satisfaction Questionnaire?
A customer satisfaction questionnaire is used by just about every customer so that they can show how satisfied or unsatisfied they are about the different aspects of certain companies or organizations. These can be very useful in letting businesses know as to what they can improve to keep customers happy, and to make sure that they don't lose them. Almost all service establishments have satisfaction questionnaire forms to help them see the satisfaction level of all of their customers.
How to Evaluate a Job Satisfaction Questionnaire
If you're going to evaluate the results of any job satisfaction questionnaire filled up by any employee, then you'll have to properly assess as to how they have rated each.
When an employee takes on a role, there are always going to be parts that they're going to praise or complain about. These questionnaires will help company owners see as to what parts of the job the employees like, and which of them they don't. Examples would be the atmosphere within the office, the attitude of the managers and coworkers, the working hours and much more. It is like evaluating using a patient satisfaction questionnaire forms, but instead of assessing your patients, you're doing it on your employees.
Guest Satisfaction Questionnaire
Membership Satisfaction Form
Life Satisfaction Form
Parent Program Satisfaction
Beneficiary Satisfaction Questionnaire Form
10 Essential Tactics for Creating Valuable Customer Surveys
Keep your questions as concise and direct to the point as possible.
Make sure the questions answer what you need to know about your business.
Make sure that customers can properly understand the questions.
Ask questions to only what you need to know. Don't throw them a bunch of questions that have nothing to do with your goal for the survey.
Make sure to put in the a proper rating scale, such as stating that 5 is the highest and 1 the lowest.
Do not included loaded questions.
Yes and no questions are best applied into these surveys.
Be specific as to what you need them to answer, such as information about the brand or the product.
Know when to hand these out to the customers, time it right.
Don't make it colorful, keep it neat and simple.
If you're going to make client satisfaction questionnaire forms, then it's best to use these tips for when you need to make one that'll make the customer want to answer.
If you need more information, then there are free questionnaire forms on this website for you to view and use.