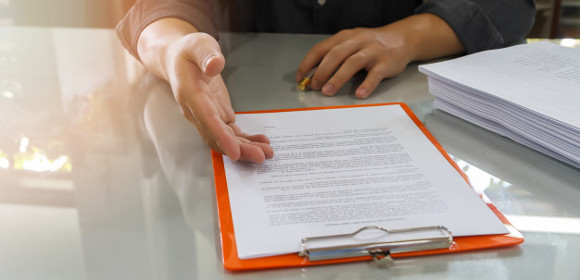 Traveling is a commercialized leisure activity that is widely known for its health benefits, especially the mental aspects. Traveling helps those who seek to get away from the bustling city. But when the adult gets accompanied by a child, the processing of the travel might be a bit more complicated since a child's safety is a top priority when traveling. And thus, consent and approval must be gained from the immigration office. Since it is a no brainer that traveling, aside from pleasure, may entail various dangers, the immigration office requires the parent to get a travel consent form whenever a minor, and even persons with disabilities, get involved.
FREE 30+ Sample Travel Consent Forms in PDF | Ms Word
1. Parental Travel Consent Form
2. International Travel Consent Agreement Form
3. Holiday Travel Consent Form
4. Student Travel Consent Form
5. Minor Child Travel Consent Form
6. Minors Travel Consent Form
7. Athletic Travel Consent Form
8. Sample Travel Consent Form
9. Sports Camp Travel Consent Form
10. Basic Travel Consent Form
11. Parent Travel Consent Form
12. Sample Minor Child Travel Consent Form
13. Sample Parental Travel Consent Form
14. Guardian Travel Consent Form
15. Student Travel Medical Consent Form
16. Vehicle Travel Consent Form
17. Summer Games Travel Consent Form
18. Printable Travel Consent Form
19. Child Travel Consent Form
20. Independent Travel Consent Form
21. International Travel Consent Form
22. Tournament Travel Consent Form
23. Sample Child Travel Consent Form
24. Simple Travel Consent Form
25. Travel Vaccination Consent Form
26. Short Term Travel Consent Form
27. Air Line Travel Consent Form
28. Travel Informed Consent Form
29. Private Travel Consent Form
30. Player Travel Consent Form
31. Travel Insurance Consent Form
What Is a Travel Consent Form?
A travel consent form is initially a document that gives the one who travels the legal permission to bring their child or persons who require such a document for travel into another country. But it has two meanings and functions, depending on the situation. First, it is a letter of consent that a parent writes and signs so that their child can travel freely with the approval from them. Second, it is a document that a parent or guardian must acquire from the embassy so their child can have the authorization to travel. Either way, the paper gives access for the child or someone with health complications to go with the approval from a legal office.
People Who Qualify for the Consent Form
Traveling to another country might be easy to do for most people. But for some, the process is more complicated. Some specific people direly need to acquire authorization from their guardians or the embassy before they can travel to another place. The embassy does not want to liable if a child gets lost or if a patient dies while using a vehicle in the country.
So to avoid any lawsuit, the embassy requires a travel consent form that states that such specific people are permitted to board a plane or ship to travel into another country. Here are some examples of people that the embassy requires a travel consent form before letting them go into another place or another state for that matter.
Minors – The embassy always requires children to have a guardian or parent with them whenever traveling to another place because something might happen to them. And children need guidance from an adult. But if the situation does not require a minor to have an adult with them, then they only need to gain a travel consent form from their guardians or parents saying that they have permission to travel along with the guardian's signature at the bottom of the document.
Elders – Similar to minors, the embassy requires the elderly to have a travel consent form with approval from their guardian or children. Who knows what might happen to them during the trip? The embassy does not want the elderly to be alone since something might happen to them. They might experience some health problems like a heart attack or a stroke. Or they might experience intense back pain and thus need immediate care from a companion.
PWD – For this group, it is a must that the PWD that will travel must secure a medical travel consent form to present to the embassy or the immigration office. The PWD is a group that direly needs a travel consent form than the previous two because of the health complications involved. There are various types of PWD, and in the consent form, it must be stated what the condition of the person is and that the doctor approves of him or her traveling to another country with a companion, of course.
Details of the Travel Consent Form
When the immigration office reviews the document, a travel consent form must contain the following information. The immigration office wants to know every detail of the purpose of the person who needs a travel consent form. And thus, these details must be present in the file, or they will most probably not approve of the travel consent. Listed below are the critical information that must be evident in the paper. Read and understand each of the vital elements that might help you convince the people in the immigration office to give your child approval to come with you.
Trip Details – Of course, the travel details are the first thing that the immigration office will want to see in the travel consent form. The features help them have an idea of the purpose of the travel and also keep track of it at the same time. If the traveler plans to include his or her child, then the immigration office will want to see if the place is not void of any criminal activities that involve children.
Residing Place – Aside from the trip details, the embassy or the immigration will want to know where the traveler will stay to have an idea that the place or area is safe for the person that needs a travel consent form. For example, if a PWD stays at an inn that might cause health problems, then the embassy will not allow the person to travel to that area. The welfare of the travelers is still a priority after all.
Consent Signature of Parent/Authority – The embassy or the immigration office will not take the document as valid if it doesn't contain a signature from a parent or an authority in the form of an affixed stamp on the signature field.
How to Create a Travel Consent Form
Although we mentioned that a travel consent form has two meanings, the focus in this section will be creating the document rather than filing for travel consent form request. Creating a travel consent form might be a tad bit difficult if one does not know how the process begins. For sure, it entails a careful understanding of how one must construct the paragraphs. The process needs attention to the details, but you must not fret. We'll be helping you with the creation of the document. Here are a few steps that will help you understand how a travel consent form looks and how you can craft it to be effective in its functions and purpose.
Step 1: Create a Strong Introduction
A good impression always lasts. And most writers make use of that idea when crafting a travel consent form. And what better way to make an excellent lasting impression than to start a well-crafted consent letter introduction. A superb article introduction is a strategic method or device that helps reel in people. Letter introductions are great persuaders of men when crafted well.
A travel consent form needs to firmly convince the immigration officer that the child's guardian or parent can adequately protect the child. And the introduction truly helps in gaining favor from the immigration office. So craft that travel consent introduction!
Step 2: Use an Active Voice
When writing, most people would instinctively use a passive voice since it is a common and more natural way. Passive voice entails lengthy explanations and details, which most people are comfortable with since it is mostly about expression. But when writing a letter form to gain a travel consent form, using a passive voice can be dragging to read for the immigration officer.
So be better at writing a formal letter with the help of using an active voice. An active voice makes the sentences or paragraphs shorter but direct and accurate—no snaking the message but giving the details simply and understandably.
Step 3: Present the Details of the Trip
After creating a strong introduction while integrating the use of an active voice, you must explain in detail the travel information. How many days will you and your child be staying? Are you staying at a hotel or at a home of someone you know? What is the time and date of the trip? And what purpose does the travel entail?
These are common questions that the immigration office would want to know. And you must address these questions in the consent form. If you're going to convince the immigration officer, then do give out the details and purpose of your trip clearly and understandably.
Step 4: Place an Approval Field
It is a good thing to place an approval field in your travel consent form. When the immigration office approves of the request for a travel consent, you might want to have proof of their approval in the form of an affixed signature on the signature field because some offices will need more proof. Having the approval field will present that you got permission from the immigration office that your child is secure and safe during the travel.
Step 5: Conduct a Review
When you finished with creating the whole travel consent form, the best method you must do before you print it is to polish the entire output. Look at the word usage and the context of the paragraphs. Are the content ideas adequately constructed and coherent? Is there any misuse of words in terms of meaning? Is the grammar correctly structured?
Do take note of every little error or mistake in every aspect of the final output. When you spot one error, correct it immediately or try to make it better. A small failure may lead to the paper to become ineffective in its original purpose and function. So better clean up the document of any mistakes left than having to get criticized for the material not being useful because of the errors.
Travel consent forms are useful in helping the office know if a child or adult with complications is fit for travel or if they have permission to do so. After all, the embassy or the immigration office only thinks of the welfare of the citizen. And thus, when traveling, a child, an older person, or a PWD must then secure a travel consent form, so they are approved to continue to go to another place or country.