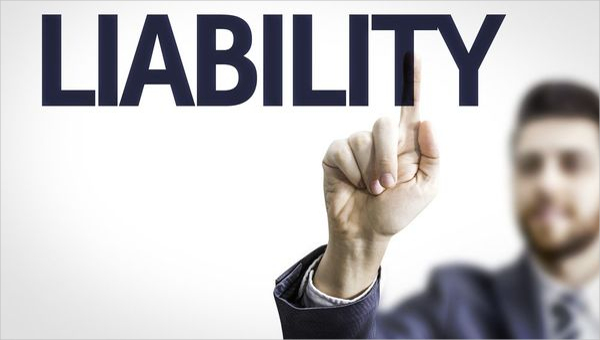 Liability by a lawyer's definition is the act of being held responsible for a specific matter. A Release of Liability is a legal document which protects an organization from the obligations of paying sanctions and penalties due to the careless behavior and actions of a person. Writing a release of liability form will be easier with the help of an attorney.
Waiver forms are another type of document which is closely related to a Release of Liability Form. A Waiver Form uses the information of an individual who is joining the organization. This includes his health/medical status and a few standards to qualify for the activities.
Yoga Liability Forms
Yoga Class Waiver
Yoga Release of Liability
Yoga Liability Waiver
Equine Liability Forms
Participant Liability Release
Equine Liability Waiver
What is a Trustee Liability Form?
A Trust by business definition signifies a marketable business company which is legally treated by tax authorities as an entity as long as it is operating and following the guidelines of being a business corporation. The people who hold the business property's titles are referred as Trustees. When a trustee causes a debt for the assets of his trust or his shares, he is held personally liable for the consequences of his actions. The sanctions and the agreements of the trust corporation will be stated on the Trustee Liability Form wherein an individual who plans to join the group is required to sign the document before becoming an official trustee.
How to Write a Release of Liability Form
A Release of Liability Form is useful in convincing one of the parties to agree that he will not sue the opposing parties in the event of any danger and damages. Follow the steps below to start writing your liability form:
Write the title: Release Liability Form
Start by stating the name of the participant, and the company activity.
Indicate the risks and possible losses in performing the activity.
Conclude the form with an agreement that releases the company from any responsibility in the event of an accident.
Leave a space for the signatures and date.
Liability Release Forms
Independent Contractor Liability Release
Accident Release of Liability
Equine Liability Release
Liability Waiver Forms
Injury Waiver Form
Sports Waiver Form
Liability Disclaimer Form
Food Liability Disclaimer
Importance of Release of Liability Forms
Release of Liability Forms are often neglected and overlooked by organizations without knowing that in the event of an unexpected incident, this form can protect them from future court trials. Liability Waiver Forms will contain important sections of agreements that indicate that a person or a company will not accuse an organization of being at fault when an accident and any type of injury will occur within the organization's premises and properties.
A good example for this is freeing the previous owner of a vehicle which was sold days ago from receiving an issuance of future parking tickets with the help of a DMV Release of Liability Form. Another is when a yoga instructor encourages his students to sign a Yoga Liability Form to clear him out from paying for any medical expenses in case that one of his students acquired an injury or felt ill after a yoga class session.
The liability form templates on our site contains statements that will require a person to waive his right from suing an organization. The form also includes examples of risks and negligence associated with being part of an activity.
However, if an accident occurs due to some circumstances, and an individual will contact an attorney, the members of the court will have to review the signed Liability Waiver Form and read the terms of the clauses to determine the sanctions and liabilities held for the organization.
Public policies and regulations will be one of the basis of the court's decisions. Some states consider liability waiver forms to be sufficient enough in insulating a party from responsibilities, while other states do not give importance to a liability waiver form, especially for risky sports adventures evident in nature adventure parks.
Liability Insurance Forms
Certificate of Liability Insurance
Professional Liability Insurance
Liability Claim Forms
Public Liability Claim
Insurance Liability Claim Form
Employer's Liability Claim
Liability Disclosure Form
Limited Liability Company Disclosure
Product Liability Forms
Product Liability Proposal
Product Liability Claim
Liability Proposal Form
Employer's Liability Proposal
Insurance Proposal
Public Liability Proposal
What is a Waiver of Liability Form?
A Waiver of Liability Form, also called as a Hold Harmless Agreement, is a document that protects a person from being held liable for dangerous and risky events. The form will have the names of the involved participants, employees, and the organization. A General Liability Form can cater to different types of organizations, from nonprofit to profitable groups. Usually, the form will state the coverage of an insurance and medical treatments which will or will not be provided by the organization. This also includes the assumptions of the risks, and the waiving of the participant's rights to sue the organization for personal negligence.
How does a Liability Insurance Work?
Our Liability Forms in PDF may have all the information that you need, but, you still have to decide on what type of coverage your organization will grant to the participants with the help of a Liability Insurance. There are two known types of liability insurance coverage, the General Liability and the Umbrella Liability. The General Liability provides a coverage for a member who has acquired body injuries and damages on his property in which he is the main cause of the accident. The Umbrella Insurance, on the other hand, helps an individual in paying for the exceeding limits of the damages cause by a terrible accident.
Business Liability Form
Business Liability Waiver
Liability Consent Forms
Release of Liability Consent
HOSA Medical Liability
Equipment Liability Forms
Employee Equipment Liability
Computer Equipment
Rental Equipment
Basic Liability Form
Guidelines to Determine a Liability
Creating a document with our free liability forms as the basis for your draft will help you ease the process of protecting your organization. However, regardless of the details and specifications you will state on your form, there will always be a number of people who wishes to have every right to sue your organization and let you pay for fees and penalties. So, before you will decide to accept the liabilities, consider these guidelines below:
An organization will be held liable if:
The individual sustained a physical injury during his stay within the premises of the organization's property.
An injury claimed by the individual can be proved with accompanying medical records and documents.
The cause of the injury is due to the requirement of the organization.
An individual is a proven participant or member of the organization.
In contrary of the aforementioned guidelines, an organization will not be held liable if:
An individual's injury was due to his own actions which were unknown by the organization.
There are only symptoms of a possible injury and no visible bodily dysfunctions of the individual.
Medical records are not fully supplied, filled out, completed, and submitted by the individual.