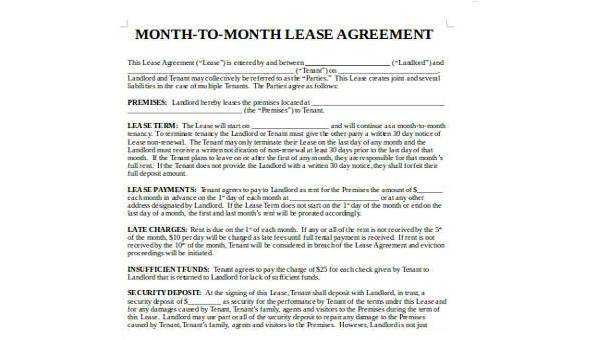 A Lease is simply a contract between a landlord and a tenant that states what the tenant will pay monthly for rent and for how long. It's not just limited to renting property; it's also applicable when someone wishes to rent vehicles or other services that companies provide.
However, how would someone know the process and terms when leasing an apartment, a vehicle, or even services? Lease Forms help those people know what they have to do. These help if they're planning on renting anything from land to machinery.
Sample Residential Lease Form
Sample Auto Lease Agreement Form
Basic Land Lease Form
Sample Commercial Lease Form
The Different Kinds of Lease Forms
There are a wide variety of forms to let anyone rent whatever a certain company or landlord is renting. Here are some examples of these forms:
Residential Lease Forms are for those renting homes or apartments within a residential area.
Apartment Lease Forms are for those who wish to rent apartments for a duration until they decide that they no longer wish to do so.
Month to Month Lease Forms are for those who need to pay for a certain service or housing on a month-to-month basis.
Commercial Lease Forms are for when people want to rent spaces or locations in a commercial district.
Auto and Car Lease Agreement Forms are for those people who decide to rent specific vehicles for either business or personal uses.
Land Lease Forms are for the people who want to rent a plot of land and who wish to erect a construction project in that location.
Companies can keep it simple by using the Basic Lease Forms or the Free Lease Forms. These can easily help set the terms and conditions for those who wish to rent whatever they need.
General Apartment Lease Form
Sample Car Lease Form
Free Lease Notification Form Example
Month to Month Lease Agreement
 

Form
The Importance of Lease Forms
The advantages of a lease are generally considered to be certainty and clarity. The lease sets the rent for the specified term. A lease spells out the obligations of the tenant and landlord. If there are any disputes or problems that occur between the tenant and the landlord, then that's when the forms are employed to show what was agreed upon by the parties.
One of the big disadvantages of a lease is that it binds the tenant to the premises for a specified amount of time. This means that you should always be keen when reviewing the terms of the lease before filling and submitting a lease form. More so, do not consider a lease if you are only traveling in the location or if you have plans to rent a space for only a short period of time. However, be aware that leases can actually be applicable in varying time periods depending on the decision of the landlord or the property owner. What you can do is to directly talk to the landlord of the property and ask if there is a possibility that he/she can provide a space within the property that can accommodate you for the time period that you would like to rent a unit.
Leases can help those that need places or services to rent. Having the proper forms, meeting the requirements, agreeing to the terms and conditions, and having the proper funds entitles anyone to rent whatever service or establishments they need.