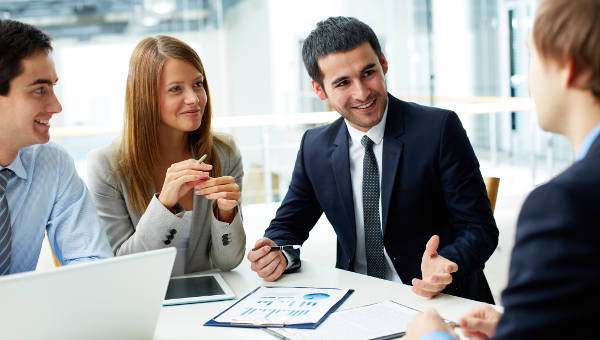 Life is full possibilities, and if a person is willing to take on the challenge of his or her goals, then it is possible to achieve success. An individual's goals and dreams can revolve around opening his or her own business. Any business venture he or she wishes to pursue will have its own fair share of challenges and obstacles.
In order to conquer these challenges and obstacles, the right business methods and strategies are utilized. Another thing an aspiring entrepreneur considers is the funds that start the business. This can be assessed and organized with the use of budget forms.
Small Business Budget Form
Monthly Business Budget Form
What Is a Business Budget?
When a business is in its planning and development phase, all the steps are put into action. One of these steps is formulating, proposing, and finalizing the business budget. The business budget is a plan that outlines the costs and expenses a business encounters throughout its duration or within a given period of time.
The startup budget may take time and effort before it can be finalized since a lot of things have to be taken into consideration. Budget Proposal Forms are submitted for approval and for revisions. Once the proposed budget has been approved, the budget is now usable for the business.
What to Consider in a Business Budget Form
When one plans a trip, he or she must consider one of its important aspects which is the travel budget. The success of one's travels can be attributed to a well-planned travel budget. A knowledgeable traveler would utilize Travel Budget Forms. A business owner is also encouraged to be prepared when it comes to their business.
When they are formulating the budget for the business, there are factors to consider. These factors range from the sources of monthly income, sales, interest, and fixed expenses. The corresponding amounts are also listed in order to see the proper allocation of business funds.
Business Budget Worksheet Form
Blank Business Budget Form
Free Business Budget Form
Business Project Approval Budget Form
Why Is a Business Budget Important?
Any business venture should have a properly planned budget because the funds can help build the foundation of the business as well as a good start up for its building blocks. For example, in a construction business, there are a number of services and supplies that this type of business provides and relies on.
As they incorporate the use of construction budget forms into the business, the funds are properly categorized and any company official will be able to know where the money is going to.
Planning and developing the budget of the business is an important step to take. Whether it is a startup budget or the monthly budget, financial responsibility should be enforced in order to keep the funds in check.
When no effort and time is being put into this particular process, the business will be put into a difficult financial situation and the business might possibly close due to mishandled funds.
The success of a business is attributed to hard work and perseverance. A business that is aware of its finances and able to balance it every month is guaranteed to last for a long period of time. Their wisdom may be passed down to others in order to inspire them to be prepared and responsible with their own business.