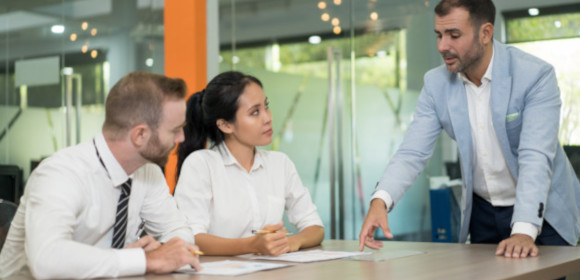 Advertisements are one of the most crucial concepts in any business. When you have unique products and services you are proud of, you must be able to come up with the best ways to present them in order to attract more attention from the consumers. Through appealing advertisements, your products and services will be shown online and on various media outlets to make it as memorable as possible.
Accumulating brilliant ideas and ways to wow viewers and future clients are good starts to crafting endearing advertisements for your products or services. See also our Proposal Forms, which you can use in case you need to suggest great ideas for the team.
Advertising Proposal Template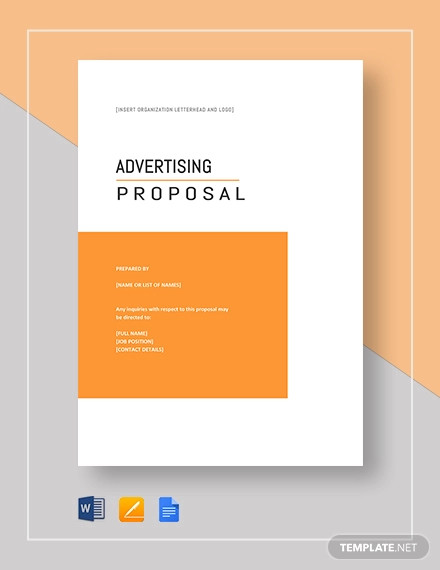 Campaign Proposal Template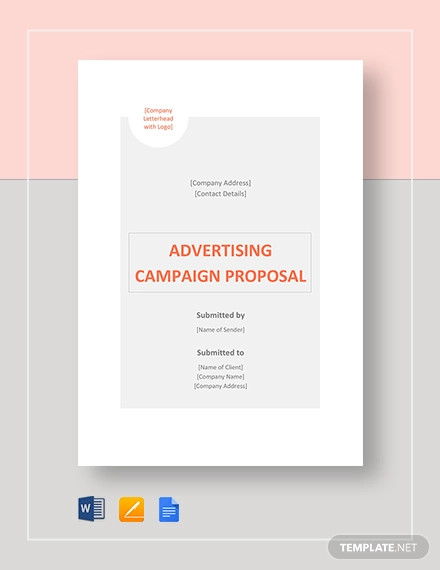 Advertising Campaign Form
Marketing & Advertising Proposal Form
Professional Advertising Proposal Form
Radio Advertising Proposal Form Sample
Advertising And Supplementary Proposal Form
It is crucial to learn what items you need in the making of a commercial. Some instances require special equipment in order to accomplish certain scenes and moods you are looking for. Understand your products and services before you create your ideal commercial.
What are the things you need to keep in mind?
Aside from the theme and knowing your brand, you must also know your target audience. You must know what storyboard to follow in order to successfully captivate the hearts of the viewers. It will also affect the popularity of your product or service if it is branded well in unique commercials.
What procedures do you need to undertake?
Sometimes it is important to understand that there are other services you need to get in touch with in order to make your commercials happen. Advertising is all about gaining new ideas and attracting possible buyers in the future with attractive setups and fun visuals. You may need other company's services in order to gain access to other locations or simply borrowing equipment from them. You will be able to legally ask for their services through Business Proposal Forms.
Advertising Proposal Form Sample
Advertising Submitting Technical Proposal Form
Free Advertising Proposal Form
Advertising Marketing Order Proposal Form
Advertising Proposal Form Example
Advertisement plays a big role in the success of a company or even in a small-scale business. Ads enable you to touch the lives of potential customers by providing them a solution and presenting your services or products.
Sometimes, advertisements can be extra effective if presented at a really fun event that would attract more consumers to use your product. You can view our Event Proposal Forms in order to understand the requirements and necessities for holding an explosive event for your products and services. Not only does it make your product or services known to new consumers, it also is a way of saying thanks to the loyal customers you already have.
The face of the company is its product and services, meaning to say it is always vital for these to be presented and known in a good light.