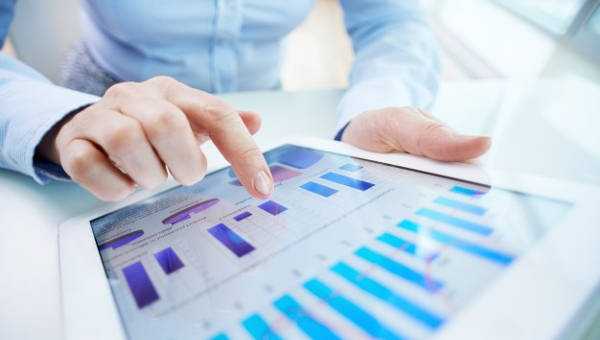 Reports are handed out by many different people on a daily basis. The point of a report is to gather specific information for the purpose of relaying it to others, or recounting certain events. A good example would be through general incident report forms where a person looks into what caused the incident, who caused the incident, where it happened and why.
Reports are a also a great way for gaining information that can help with important decisions. A good example would be using copyright report forms to help see who owns the right to a particular work, or if content within a public domain is up for grabs. Just be sure to properly fill out any report form to ensure that the information can be properly utilized.
Daily Sales Report Forms
Daily Sales Activity Report Form
Sales Call Report Form
Daily Sales Report Form
Gross Sales Report Forms
Monthly Gross Sales Report Form
Gross Annual Sales Report Form
Annual Sales Report Forms
Annual Car Sales Report Form
Annual Sales Tax Report Form
What Is a Sales Report Form?
A sales report form is a record of all customer calls made, as well as the number of goods that are sold to these customers within a specific time frame. Much like using accident report forms, the information can be used to determine a particular cause.
In this case, it can help explain why a company is doing poorly in sales, and what can be done to make sure it increases in the long run. These forms also track how much time salespeople spend on different sales activities, and if they are achieving their sale goals.
How to Write a Sales Report
Salespeople are required to know how to create a proper report regarding all the sales they have made. So when writing a sales report, the following information must be provided:
Date of the report
Name of the sales representative
Name of the sales manager
Date of the calls
Name of the customer and location
Customer's contact details
Comments regarding the customer interaction
If you would like to learn how to write other report forms for business related activities, such as expense report forms which show the total expenses incurred, then you may go through our other samples to help you.
Sales Analysis Report Form
Monthly Sales Analysis Report Form
Sales Budget Report Form
Sales Analysis Budget Report Form
Sales Guidelines for Sales Representative
All sales representatives must know how to properly manage his or her own time and great structure.
A sales representative must be prepared the moment a call comes in.
Sales representatives must know how to handle accounts and which accounts have the best prospects and which do not.
Every sales representative must know what kind of questions to ask and when they should be asked.
A sales representative should know when to let go if a customer continuously refuses.
You may also learn about the guidelines for other purposes, such as for construction workers when they are required to make construction report forms to report their progress, by going through whatever sample forms we have here.
The Importance of Having Sales Report Forms
When sales managers receive the sales report of each and every one of their sales representatives, they are able to use these to gauge whether or not it has been a good sales week, month, or even year.
Not only that, but it can also help see whether the representatives are able to  handle their responsibilities, and if they are able to hit the target number of sales within a certain period.
It is very similar to internship report forms wherein it can determine one's progress, and the results can help decide what action must be taken to improve future results.
Sales Performance Report Forms
Sales Agent Performance Report Form
Sales Employee Performance Evaluation Report Form
Sales Performance Review Report Form
Sales Activity Report Forms
Sales Agent Activity Report Form
Weekly Sales Activity Report Form
Sales Report Summary Form
Weekly Sales Report Summary Form
The Different Types and Purposes of Sales Report Forms
One must learn how to properly utilize sales report forms, which is why it is important to learn more about the different types available. So here are a few examples:
Sales Call Report Forms are the kind of forms that are utilized by just about every salesperson for when they are required to report on all the calls made within a certain period of time. What these forms look into is when the salesperson made the call, who the salesperson was interacting with, and the comments regarding how the call went.
Sales Employee Performance Report Forms are used by sales managers when they assess the level of performance a salesperson in their team brings. By using these forms, they look into the factors that affect the employee's ability to handle sales, and if the employee has managed to achieve his or her sales target for that period of time.
Daily Sales Report Forms are used by every sales company to see the amount of sales made within a daily basis. This can help them compare sales made from previous days and show them if they have been improving their numbers, or if their sales have been declining.
If you would like to learn on the other different types of report forms, such as book report forms for reporting on a particular book topic or safety report forms to look into an establishment's safety hazards, then check out our other report form examples to provide you with the information you need.