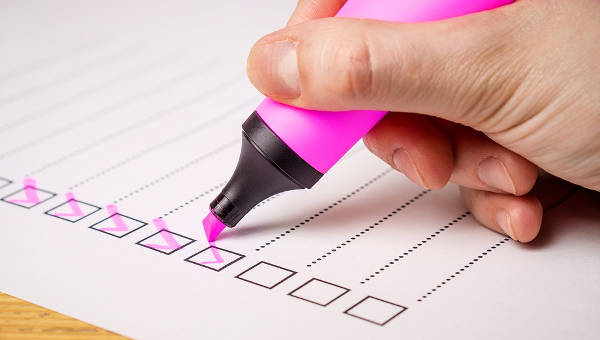 To simplify the explanation of the question, let us separate the question and describe each part. Let's start off with residence. The residence is a term used as a means of identifying where a person is living currently. Questionnaires can be defined as a set of questions that will be used to identify a certain thing about the person whether it be their intelligence, requirements or etc. So, combining the definition of the two words, we understand that a residence questionnaire are a set of questions dedicated to identifying a person's residence.
The main purpose of a residence questionnaire is to ensure that the person living at a certain apartment or building is indeed living there and not just as a temporary address. For more information on the purpose of a residence questionnaire, feel free to continue reading through this article.
Temporary Residence Form
Supplemental Residence Form
Core Residence Questionnaire
Basic Residence Questionnaire
What is the Purpose of a Residence Questionnaire?
The main purpose of a residence questionnaire would be to confirm that the person is living at where they claim to be their current permanent address, and that they have no other address where they live. This is typically done so as to avoid the individual to use false or fake addresses whenever they are required to receive a certain legal documents, such as for jury duty or taxes.
In most Sample Questionnaire Forms about a person's residence, these are designed to ensure that the person will answer the questions truthfully due to the fact that there will be a background check later on.
How to Fill Up a Residence Questionnaire
Filling up a residence questionnaire form is just like filling up a Survey Questionnaire Form where the objective is to answer each question with what is to the best of your knowledge and all documents as honestly as you possibly can. Here is a guide on how to fill up a residence questionnaire. First, begin with:
Begin with identifying yourself as well as any other resident who lives under the same roof as you do. Be it family members, friends or even roommates.
Add in your personal contact details.
Specify in great detail your residence or the place you live.
Answer the rest of the questionnaire truthfully and thoroughly.
Foreign Travel Residence Form
Student Residence Questionnaire
College Residence Questionnaire
Non-Resident Questionnaire Form
How to Avoid Residency Questionnaires
If you don't want to undergo a residence test then you will need to follow these tips on how to avoid taking a residence exam or test. These tips are:
Avoid having two or more passports which will often time cause an error or a glitch in the systems that would lead to the government agencies interrogating your true residency.
You withdraw or revoked your current citizenship either via formally or informally revoked your citizenship.
You have been away from your country of origin for more than a few years without ever returning to your country of origin.
Avoid leaving the country for extended periods of time so as to prevent any questionable residency issues.
You have avoided answering a previous residence questionnaire.