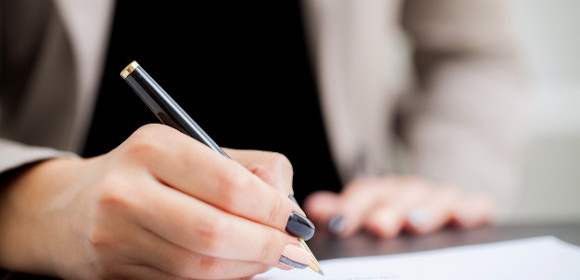 Spending straight from your own pocket is, without a doubt, a noble act. And, not asking anything in return, even more priceless. However, doing both in one go might prove disadvantageous on your part. More especially, if you're doing it on an official capacity. Spending a nickel straight from our pockets is also discouraged in business since it defeats the purpose of self-sufficiency. But cases like that often happens as well as the need to personally spend for them. And also, in that case, reimbursement is unavoidable as well.
FREE 52+ Reimbursement Forms in PDF | MS Word | XLS
1. Reimbursement Claim Form
2. Expense Reimbursement Form
3. Medical Charges Reimbursement Form
4. Participant Reimbursement Claim Form
5. Reimbursement Request Form
6. Reimbursement Application Form
7. Reimbursement Account Claim Form
8. Reimbursement Fund Request Form
9. Reduction Plan Reimbursement Form
10. Member Reimbursement Form
11. Patient Reimbursement Form
12. Medical Reimbursement Form
13. Travel Expense Reimbursement Form
14. Prescription Reimbursement Form
15. Out of Network Reimbursement Form
16. Health Scheme Reimbursement Form
17. Beneficiary Reimbursement Form
18. Out of Plan Reimbursement Form
19. Payroll Reimbursement Form
20. Environmental Reimbursement Form
21. Direct Reimbursement Claim Form
22. Health Account Reimbursement Form
23. Non Employee Travel Reimbursement Form
24. Equity Program Reimbursement Form
25. Hardware Reimbursement Form
26. Treatment Reimbursement Form
27. Mobile or Internet Reimbursement Form
28. Drug Reimbursement Form
29. Reimbursement Voucher Form
30. Payment Authorization Reimbursement Form
31. Insurance Reimbursement Form
32. Day Care Reimbursement Form
33. Prescription Claim Reimbursement Form
34. Client Reimbursement Form
35. Fitness Club Reimbursement Form
36. Medical Transportation Reimbursement Form
37. Undergraduate Reimbursement Form
38. Employee Reimbursement Form
39. Student Reimbursement Form
40. Reimbursement Parking Expense Form
41. Council Program Reimbursement Form
42. General Reimbursement Form
43. Telephone Reimbursement Form
44. Tuition Reimbursement Form
45. Education Allowance Reimbursement Form
46. Professional Development Reimbursement Form
47. Specific Advance Reimbursement Form
48. School Reimbursement Form
49. Eye and Lens Reimbursement Form
50. Volunteer Reimbursement Form
51. Expense Reimbursement Policy Form
52. Simple Reimbursement Form
53. University Reimbursement Form
What is Reimbursement?
Reimbursement, as described, is the act of compensating out of pocket expenses or personal expenses incurred on your company or business's behalf. Unexpected but necessary expenses from business trips or out of town training seminars are examples of such expenses. Since these expenses are financed directly from your pocket, reimbursement is done to return the money paid for the expenses that were theirs to pay in the first place.
Reimbursements, while commonly done in businesses, are also used in various sectors in society. Nonprofits and charitable organizations often reimburse their volunteers for personal expenses made while in the act of carrying their humanitarian duties. In a similar way, invited speakers are also reimbursed for their travel and food expenses while in town to conduct a seminar or a workshop.
Reimbursements, for whatever reasons or in whatever field they're used, will always require the use of a form and document. Reimbursement forms are papers used for requesting or claiming for reimbursement. These papers are always supported by transaction records as proof of reasonable expenditure made, and also to be qualified for repayment for the amount spent.
The Reimbursement Forms: The Process Illustrated
The process of reimbursement is formal in nature. Because of that, such a formal process requires the use of various papers, forms, and documents. This is so that the order by which the procedures are done are followed according to the hierarchy of tasks set by the institution itself. The different tasks in the process include filing requests, verification, and assessments. And listed in this section are the proper forms required to complete them.
Reimbursement request forms: Reimbursement request forms, as the name suggests, are forms used to request for the repayment used in a reasonable transaction, on behalf of the organization. Like request forms in general, these forms ask for information about the claimant and the list of transactions that they spend using their personal money. Reimbursement request forms are the first ones that you complete in the process of reimbursement.
Invoice: Contracted and third party services are commonly availed by companies for jobs that are beyond their capabilities. Repairs, renovations, and others are some of them. Bills and invoices, although issued before the actual payment, are often used as proof to support the claim for reimbursement. This is because the person who signed it are more likely to have paid for the job service rendered.
Receipts: Office supplies and other necessities such as toiletries are some of the items purchased in a jiffy. Things such as these often go out as quickly as one can ever notice it. And because of that, employees would take it upon themselves to shell out a little of what their pockets have to buy these things out of necessity. Since such things are supposed to be fulfilled by the company, purchase receipts should be shown for you to be entitled to a reimbursement.
Why Do We Need to be Reimbursed?
Although voluntarily spending on something on the company's behalf is a noble and humanitarian thing to do, doing so could be disadvantageous on our part. For one, the company's expenses should be the company's expense to make since a budget is already allocated for that purpose alone. Other than that, the money which we used to gratuitously spent could mean the same money that we used to make ends meet. And because of that, requesting reimbursement is not only the right thing to do but also to get back the money for our daily needs.
Being reimbursed is perfectly legal, even guaranteed, and protected by the law as well. So there is no reason why you should not exercise that right for reimbursement nor the excuse to be afraid to do so, as well. All of this is according to sub-section 778.217, title 29 of the code of federal regulations. And aside from that, should you be denied reimbursement despite reasonable proof being presented before them, you can further escalate the matter to the labor department.
How Do You Get Reimbursed
We usually take matters in our hands out of necessity. There's nothing purely wrong with that. And besides, it is normally a human thing to do. However, in the subject of commerce and formality, going unrecognized and uncompensated is out of the question. Reimbursement is compensating for out of pocket expenses made on the company's behalf.
Reimbursements are rights guaranteed and protected by the law. And businesses of all kinds are required to abide by its provisions. Perhaps you've experienced the same. Or, perhaps you've spent on your company's behalf using money intended for something important. If you're looking to get reimbursed, here is how you can get your money back with the help of the steps listed below.
Step 1. Get a Reimbursement Form
The path to getting reimbursed starts with taking the first step. And for this purpose, getting a reimbursement form is the first thing you should do to have the money you spent back into your wallet. Reimbursement forms are papers that will help you justify your claims for exercise your right for reimbursement. You can get these forms by visiting the department or office responsible for handling your company's finances. Other than that, you can also ask your immediate superior for that same form also. If, for some reason that your company ran out of reimbursement forms, choosing from the list of samples inside this article might help you in this situation.
Step 2. Prepare Transaction Invoices and Receipts
Claims for reimbursement are automatically viewed with a subtle degree of skepticism and suspicion, so presenting proof to support those claims is very necessary. Invoices, receipts, and others like them are records of transactions that made with your personal money and are the most common proof required for you to furnish. For this step, gathering them close to your person would help you a lot in getting reimbursed. Also, it is highly recommended that you put them all together in a single place like a folder or envelope. Doing this will prevent you from losing them and end up derailing your request for reimbursement.
Step 3. Fill Out the Reimbursement Form
Reimbursement forms function more like a request form, at the same time, functions as a claim form as well. Like the former, reimbursement forms are formatted in a manner where it requests for the reimbursement to be made. However, like the latter, the function, which it fulfills, mirrors that of a claim for since it claims that the money used was from your wallet. To get started in claiming your reimbursement, filling out the form will get you a step nearer to your goal. Reimbursement forms usually ask for the same information that the request form usually asks, along with the list of transactions that calls for it. All you need to do is provide them.
Step 4. Submit the Reimbursement Form and Supporting Documents
After you've completed the previous steps above—getting a reimbursement form, preparing its supporting documents, and filling out the form itself—the next and final thing to do is to submit them. To do that, simply visit your company's accounting office and hand them the form along with its supporting documents. These documents will then be subject to assessment and verification. And depending on the result, your request for reimbursement will either be approved immediately or will be subject to another review.
Once the reimbursement request is approved, it's either the department clerk will call your attention or written notice will be sent straight to your desk. After getting the word of approval, you can finally claim the amount reimbursed. to do that, simply head to your accounting department and receive the payment for reimbursement.
Noble deeds shouldn't go unnoticed and unappreciated. Not only is that wrong but also demoralizing to the ones who did it, as well. Aside from that, reimbursement is also a right guaranteed and protected by the law provided that reasonable expenditure is proven with substantial and tangible proof. But on the moral side, being paid in recognition of such a selfless act of altruism not only fosters and maintains trust between parties but also furthers good faith on one another, as well.