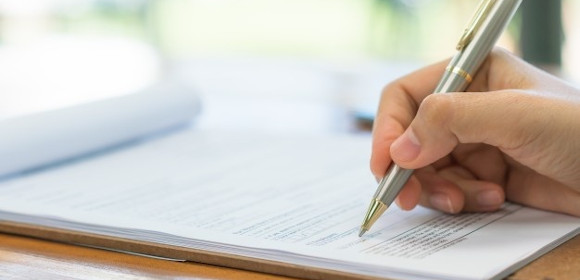 Humans are social beings. Whether an introvert or an extrovert, a person needs the presence of other social beings, especially at times of vulnerability and desperation. This social-like nature also made us feel the want to belong in a group. Most of us would agree that our journey in life is traversed better with people within our social groups. However, to belong to a group, there shall be individual identification. Nothing more feels assuring than filling out that registration form.
The passport to a better life begins with a registration form. For example, most countries require birth registration because it gives the bearer access to health care services and free education. Also, businesses register to the government's system to have state laws protecting them and gain public trust to avoid mistaken for scams. As an individual, getting registered is claiming that passport. Whereas for agencies, getting registrants is like counting those passports and identifying the owners.
FREE 52+ Registration Forms in PDF | MS Word | Excel
1. Individual Registration Form
2. Subscriber Registration Form Sample
3. Disability Registration Form
4. School Registration Form
5. Registration Form Sample in PDF
6. Service Tax Registration Form Template
7. Mandate Registration Form
8. Conference Registration Form
9. Student Registration Form Sample
10. Subject Test Registration Form
11. Vendor Registration Form
12. Investment Advisor Registration Form
13. Hospital Registration Form
14. Re-Registration Form in PDF
15. General Vendor Registration Form
16. Depository Registration Form
17. Registration Application Form Template
18. Accounts Registration Form
19. Education Registration Form
20. Exhibit Registration Form
21. Power of Attorney Registration Form
22. Technology Registration Form in PDF
23. Hotel Management Registration Form
24. Professional Registration Application Form
25. Group Registration Form
26. Wholesale Registration Form
27. Business School Registration Form
28. Registration Declaration Form
29. Academic Registration Form
30. Training Registration Form
31. Pediatrics Student Registration Form
32. Change of Registration Form
33. Standard Player Registration Form
34. Birthday Party Registration Form
35. Eye Bank Registration Form
36. Ex servicemen Registration Form
37. Youth Programs Registration Form
38. Student Information Registration Form
39. Charitable Trust Registration Form
40. Registration and Ticket Form
41. Annual Update of Registration Form
42. Voter Registration Form
43. Transfer on Death Registration Form
44. Exam Registration Form
45. Workshop Registration Form
46. Course Registration Form
47. Supplier Profile Registration Form
48. Sample Registration Form in MS Word
49. Media Registration Form
50. Seminar Registration Form Sample
51. Hotel Registration Form
52. General Registration Form
53. New Registration Form
What Is a Registration Form?
A Registration Form is a document that asks for personal details to identify one individual from another. It utilizes field boxes, fill-in-the-blanks, and photo spaces to get the necessary information from a registrant. Then it becomes part of the records section where the database of all people registered is indexed.
Moreover, registration forms are like pages of an encyclopedia. They have a variety because words with a specific first letter are different from each other. But, it will never change the fact that it is a part of the same book with a purpose to inform. Similarly, a registration form, no matter what context, is for identification. Registration forms also upgraded to online forms like a book that publishes new editions. It was a convenient way of registering such that the public liked it. Eventually, more and more companies utilize this approach.
Importance of Registration Forms in Different Fields
Do you remember the mnemonic King Phillip Came Over From Great Spain in Biology Class? Hopefully, you also remember what each letter stands for. And does the name Carolus Linneaus ring a bell?. He was the first of our kind to make a classification system for species. Later on, his work helped scientists easily identify creatures. This principle of taxonomy also applies with registration forms such that it becomes easy to categorize registrants depending on the service they subscribe for or on the certification they need for added integrity.
1. Education Industry
Every student is unique. Each student has an identification number belonging to one student only. Upon enrollment, a student fills in a registration form that gathers information on the year level, preferred course, and history of academic endeavor. The form needs evaluation to determine if the student's learning capacity fits the expected learned skills. After graduation, he or she goes out into the ecosystem of work and would belong to a different category. The professional certificate registration is an example of an after school identification number, specifically for professionals in technical careers.
2. Business Industry
Businesses and bank accounts also have numbers that identify them as unique entities. The registration process for a business is complicated. However, it is necessary somehow sounds too mandatory to register it for the following reasons: tax contribution, copyright laws on business names, compliance on state laws, and trust from consumers. In the long run, any registered business has protection from any competitor trying to steal identity and security on properties under the limited liability agreement for business loans. Aside from that, account openings for bank accounts also require registration forms. A complete and authentic bank account information ensures that transactions made are the bearer's own decision. Out of the estimated 7 billion population of the world, it is necessary to have a secure and safe account from perpetrators.
3. Health Industry
Health is important. With a healthy life, you can do whatever life allows you to. Health-related programs require registration forms that usually contain the patient's information, emergency contacts, and medical illness history. Some of these forms include a section for health insurance data to re-assess the billing statement for the patient. Clinical history of a patient handed clumsily can mess up other medical records of another patient. Knowing the correct data of the patient is vital in future worst-case and life-threatening scenarios.
The usage of registration forms doesn't stop from the mentioned industries. It goes beyond the capacity of this computer. Keep in mind that these forms are serious, and information shared is crucial.
Psychology Behind Conformity Shapes Prejudice
The question is, why do we fill out forms in the first place?
People feel a particular obligation to do what others in their circle are also doing. If someone you know fills in a subscription form, then at some point, you'll find yourself asking questions about the benefits, which eventually led you to fill in the same form because others are doing it; you are not alone in this situation. In Asch's experiment on social pressure, participants in a pool of actors conformed to an unsure answer even if at the back of their minds, they knew which is correct.
The participants explained that they fear the thought of being peculiar in a group if they go against it. It means that we have that undeniable tendency to conform to what our group does even if we are unaware of it in the first place. According to Tajfel's theory, belonging to a group creates our social identity that becomes our source of self-esteem. The social identity is enough to sparkle prejudice to people outside the said circle.
We conform to society. But, we also have a social identity that tricks us to prejudice. What's in it for you?
Registration forms exhibit the same magic as the social identity theory. Through registration, we become part of a group of people privileged enough to avail of the service or qualified enough to get certified. Because of this, we gain a feeling of expertise that we are better than others. The competitive workplace may be the culprit, but psychology says it is human nature. We prefer to categorize things that we exaggerate differences into two categories, either as weaknesses or as strengths. In a time that we feel something wrong, social pressure stops us from fighting the oppressed. In conclusion, be wary of where you're registering because you might get into the wrong group of people.
How to Personalize the Registration Form
At a young age, we are exposed to registration forms. The moment a child is born, there is already a birth registration that certifies citizenship by birth. When we go to a hotel, there is a registration form for check-ins. Almost in any service, a person must first register his or her information. Registration Forms are common. A personalized registration form will make any registrant feel comfortable, confident, and calm on sharing personal details written on a sheet of paper or filled out forms using gadgets.
Step 1: Prefer Field Boxes over Fill-in-The-Blanks for the General Information Section on Printed Forms
Every person is unique. Some have good handwriting while some need improvements. Field boxes avoid misspelling errors and are a better option for a registrant to write legibly. General Information such as name, birthday, age, gender, nationality are examples under this section. But, with web-based forms, blanks are better.
Step 2: Use Serif Fonts for Printed Forms and Sans Serif for Web-based Forms
Serif fonts have the traditional and conservative look, which explains using them for printed forms is good. Whereas, sans serif fonts work well with web-based forms because of the modern look. Choosing the right font for the form affects your registrant. Say, you cannot use a chiller for formal documents because it looks like a Halloween-inspired font.
Step 3: Place Control Numbers on the Form
Government-issued forms have control numbers on every registration form. Although it may not be a practice for some, placing control numbers work at your convenience. Tracking the number of copies printed in a day will help organize data by chronological means. It will also determine how many registrants have already completed their application.
Step 4: Be Wise with Spacing of Elements
Proper spacing means placing the elements in order of importance and a neat manner. For example, one cannot put emergency details at the beginning of the form and placing general information last. Also, the form is desirable if it is neat, which means consistent font used, font size unless there is a need for emphasis, and spacing distance of elements.
These helpful tips will inevitably boost your image to your registrants. A good impression last, which explains why crafting a better registration form helps retain users and attract more to subscribe or apply to your service or product. Choosing from our user-friendly and professional templates will reduce the time required to conceptualize the design.
Terminologies
Registrant– is an interested individual willing to undergo registration to have access to services and benefits.
Registration– is the process of enrolling an individual to a system for service, certification, or record keeping.
General Information – refers to essential information that a person is identifiable with, such as name, birthday, address, civil status, gender, and contact number.
Agencies– refers to the government, companies, organizations, and corporations that make use of registration forms for their members.