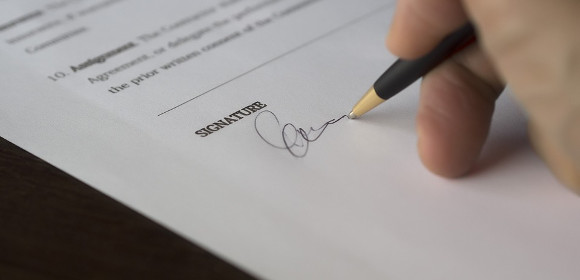 All kinds of projects in any business may hardly succeed without the planning process. The initial step to manage in any activity is to make a plan or proposal because it serves as the guide at everything to establish from beginning until end. Failure can be risky anyway especially when the effort, budget, and time will all go to waste because of poor project proposal forms.
FREE 51+ Proposal Forms in PDF | MS Word | XLS
1. Sample Proposal Form
2. Motor Proposal Form
3. Standard Proposal Form
4. Travel Proposal Form
5. Health Proposal Form
6. Home Secure Proposal Form
7. Health Protector Proposal Form
8. Money Insurance Proposal Form
9. Health Companion Proposal Form
10. General Liability Proposal Form
11. Project Proposal Form
12. Basic Proposal Form
13. Policy Proposal Form
14. Miscellaneous Short Proposal Form
15. Health Insurance Proposal Form
16. General Proposal Form
17. Book Proposal Form
18. Office Proposal Form
19. Diamond Proposal Form
20. Professions Liability Proposal Form
21. Department Proposal Form
22. Insurance Proposal Form
23. Example Proposal Form
24. Marine Hull Proposal Form
25. Independent Studies Proposal Form
26. Liability Proposal Form
27. Transit Proposal Form
28. Home Insurance Proposal Form
29. Marine Cargo Proposal Form
30. Medical Insurance Proposal Form
31. Fire Proposal Form
32. Exhibition Proposal Form
33. Cost Proposal Form
34. Repair Proposal Form
35. Simple Proposal Form
36. Health Care Proposal Form
37. Printable Proposal Form
38. Formal Proposal Form
39. Survey Proposal Form
40. Personal Accident Insurance Proposal Form
41. Social Welfare Proposal Form
42. Membership Proposal Form
43. New Project Proposal Form
44. Motor Vehicle Proposal Form
45. Insurance Brokers Proposal Form
46. Change Proposal Form
47. Full Proposal Form
48. Financial Proposal Form
49. Experiment Proposal Form
50. Technical Proposal Standard Form
51. Cash Book Proposal Form
52. Proposal Information Form
53. Price Proposal Form
What Is a Proposal Form?
Proposal forms are official documents that state the whole scheme of a project. These documents show a detailed explanation about what to expect for a program. Other factors to expect are the planned budget to allocate in the program and the expected number of people to handle all tasks involved. However, it does not necessarily mean that proposals must be followed through by whoever receives it because anyone who proposes will wait for confirmation first like an event approval form. Once accepted, the scheme will finally get developed.
Proposals will be challenging to make but achievable because many considerations are present. These documents need to be clear, so anybody who uses the form can understand everything. Proposals can also involve different applications as those could talk about construction, finance, and so forth. Moreover, the sheet itself must be enticing enough for the clients to approve it because what might not be interesting or useful for them will quickly be rejected. The event planning forms with practical plans and beneficial effects usually get accepted, so what to input on such documents should get decided carefully.
What Are the Benefits of Making Proposal Forms?
Well-written proposal sheets bring a bunch of advantages compared to going through projects without documented plans and thorough evaluations. Ensuring that the effects to follow will be useful is the initial plan anyway since nobody wants to work hard on something that does not bring any benefit at the end. Some of the attractive benefits to expect from having these forms are the following:
Risk Assessment

Proposals commonly plot ahead about how to handle some undesirable effects that may occur on the project. This part is where risk assessment forms become relevant wherein backup plans get prepared for any flaw in the program. Thus, failure needs not to happen forever since other solutions are available to fix such issues. For example, there could be great dangers to face by a contractor, and involving a life insurance proposal is one way to prepare for avoiding the worst consequences when something terrible happens to such a person.

Accurate and Verified Details

There is less hassle among projects if verified information is already present. Not being sure with whatever to achieve can also affect results in the wrong way, especially if people are concerned about different ideas. After a careful assessment and official statement of approval, people who depend on the proposal will assume already that all information involved is accurate. To avoid forgetting essential parts, individuals only check back at the document, so nothing goes wrong afterward. Anything that needs verification will have to get updated, so nobody ends up following the incorrect proposal.

High Success Rate

Expect the chances of succeeding to rise because a lot of thinking was involved in coming up with the form itself. Planning already had individuals to use their bright minds in plotting how events or projects end well. Before the confirmation, evaluations can see the problems and possible ways to correct them. Leaving any mistake unchanged only risks the outcome anyway. Therefore, the potential effect of failing no longer rises here.

Convertible as Spreadsheets

Most individuals already send emails instead of conventional written forms because of how convenient the process is. Instead of printing many papers and taking a while to write, considering online spreadsheets will be much easier. Even though something may not get published, it is still necessary to mind the entire content because individuals who get expected to accept or decline surely look at every detail before making their final decision.
Introduction to Earthquake-Resistant Bridges Design or Proposal
For countries included in the Ring of Fire, there is a high probability of experiencing earthquakes. It helps to come up with ways and structures that help survive the crisis. One of the critical structures to look after is the bridge because shocks might end up breaking bridges and will cause a hassle for moving or traveling. To prevent possible massive damage, using earthquake-resistant structures for bridges is the key. This new method for bridges in surviving quakes gave rise to a plan. A research project proposal made by Petros Sideris, an engineer from Texas A&M University, focused on having bridges with hybrid sliding-rocking columns, which are also called HSR columns. It aims to make bridges more resistant than their predecessor models.
What keeps the HSR columns particular is giving room for every column in shifting while lessening the impact. While the standard bridges commonly are built strong, especially with how most examples contain concrete, the problem lies with flexibility. The resistant case from the project involves steel cables that are holding some columns to ensure that it can slide and rock efficiently, as its name HSR suggests. Without a research proposal, there might be only limited solutions for resistance. Thus, a plan can make a vast difference, especially if it runs successfully, similar to the HSR columns designed.
What Are the Common Things to Tackle in Proposals?
Proposals are known to have the details for what the project is about, but there are more things to expect as well. Noticing the common denominators involved among proposal forms will help give a more definite knowledge of what to create in its document. The following are the notable factors seen in most proposals:
Timeline

Any plan should involve the schedule cleared out like on when to start the project and until how long it would last. Considerations even become part of the deal here because maybe the timeline given for a large project was only short, and that is no longer realistic. Learning to divide time wisely is the key wherein it is practical but still productive. It is already a different story in giving too much time because the participants might turn lazy in completing everything instead. While this stays clear, following the scheduling strictly happens next.

Overview or Outline

Presenting the whole plan can be too informative, and the info may end up getting jumbled. Outlining should happen, so there is an arrangement observed at the presentation of details. An overview helps summarize the content, so anyone who checks the form can understand what the entire proposal is about. Long forms often tire out some readers, especially with lots of pages involved. The outline will be around to keep things in simpler terms. It should still be detailed enough and that what it means is not misleading for lesser confusion.

Labor and Partners

Recognizing who the people that will work on the project are shall be expected. This part is to inform everyone about who's who and what their roles are on the program. Some documents also include their details or contact information to help identify the people. Not knowing who will be part of the scheme will be wrong because no one might work it out in the end. Things should stay clear in identifying who will work or even some partners and businesses concerned.
Budget

Most event plans require information on the budget to be transparent on how costs get divided along the way. Where the money goes can also be discussed, and what matters most is that accurate calculation on the quotes will be around. The quote will mention every money distributed, and this should stay clear to avoid receiving claims about wasting money or stealing the budget. A realistic amount is necessary to set too because being too frugal may mean the outcome will be simple only.
How to Make Proposal Forms
Creating proposal sheets will be a hassle-free experience by using templates. With each model involved, users can edit everything on their preferences and standards. However, it helps to get guided on essential steps in slowly perfecting the proposal document. Making these forms with standards deemed acceptable by businesses is even better since a mediocre result hardly makes an impression. Here are the steps in creating a proposal form:
Step 1. Introduce the Form as a Proposal
In receiving a sheet, the first thing that comes in mind for the receiver is to identify what it is. Thus, there should be an indication that the document is a proposal. Putting the proposal label on top of the sheet is how this gets done. Proposals might get mistaken as contracts, business letters, and other examples if no proper introduction got given. It is a standard already to introduce before sharing substantial info anyway. These intros can also be where the main topic gets mentioned if it is about roofing, painting, electrical system, or anything proposed.
Step 2. Put the Categories and Labels
Before placing all the plans, these forms also get divided into a series of categories. Categories can involve personal details, descriptions, signatures, and the like. It depends on who created the form about how to categorize each. What labels to add will get decided as well as the document is customizable in the first place. Remember that labeling or categorizing will only make the format more arranged compared to something that lacks good structure. Only relevant groups and types must get implemented since there is no need to add unneeded examples.
Step 3. Observe Decent Format
Formatting is a big deal because maybe there is no proper spacing that it looked like the document got written by an amateur. Business proposals even got higher standards, so an acceptable format must get established to maintain an excellent reputation. Formatting involves a lot of factors from adjusting the measurements, fonts, spacing, and the like. Make it presentable as well because looking unpleasant only gives a poor impression. Retaining a beautiful look on the document can at least help in trying to please whoever signs the form to approve it.
Step 4. Be Specific with the Details
Some people like to add fancy words and lengthy sentences to achieve long forms. However, there could be unnecessary statements involved that can get changed into more specific examples. Simplifying certain statements is much better, too, so there is no need to keep everything wordy. If there are things that seem complicated to understand, then rewriting is essential. An understandable output would get appreciated, so readers no longer have to adjust to complicated matters. Do not forget to maintain professionalism the entire time, though.
Step 5. Recheck the Whole Document
It turns possible that some mistakes may get hidden out there, so rechecking is the best way to determine what is wrong from the form. Editing is always an expected part of creating proposals to come up with the best possible changes. Nobody should consider rushed plans anyway since it may contain many errors, and those may turn off clients by rejecting the document immediately. Some things to check are spelling, grammar, numbers, and more. Faulty information must get changed until people will finally be confident to showcase the document.
Proposals may take a lot of work because of involving plans, but it does not mean the effects would never be worth it. Well-thought-out plans bring fruit to a more excellent result because everything got evaluated. The reason people get confident in following such forms is because of how prepared those are. Not sticking to any plan may involve changes and inconsistencies while working on projects and may result in failure. To avoid the worst circumstances, plans in proposals must get finalized. There are other plans involved in anything that fails too to prevent stopping the project. With corrections suggested, it turns expected for the projects to reach success.