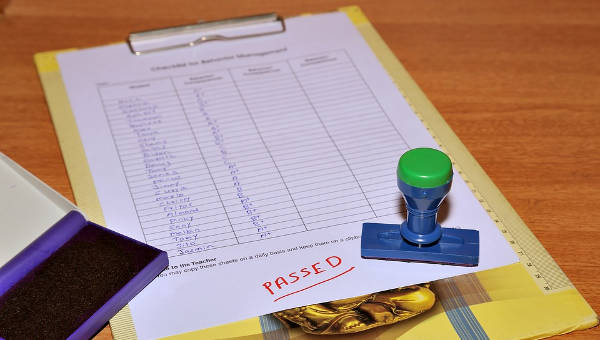 Appraisals for some organization are often divided into two parts: the pre-appraisal and post-appraisal. The appraisal results are collected using appraisal forms. The purpose for this is for the organization to know by the end of the appraisal process the changes or differences between the results of the first part and the second part of appraisal.
This is an easier way to easily pin point the mistakes that were made in the first place. Refer to the sample forms provided for you in this article and find out how to fill in a pre-appraisal form.
Performance Appraisal Form
Quilt Pre-Appraisal Form
Teacher Appraisal Form Example
Pre-Appraisal Conference Form
What is a Pre-Appraisal?
A pre-appraisal is an assessment which is conducted before the implementation of the project or the program. The appraisal is written or documented using a pre-appraisal form. The form serves as an evaluation if the objectives, goals, criteria, and all other relevant matter that needs to be discussed are carried out in a comprehensive manner.
A pre-appraisal is just the first part before the real thing is given. This serves as an introduction in order to see if the mechanics of the projects or programs that were discussed in the meeting are fully understood by everyone involve.
How to Conduct or Complete a Pre-Appraisal Form
One way to conduct a pre-appraisal is by interviews. An example of which is when an applicant applies for a job and undergoes an interview with the company's human resource staff.
The pre-appraisal or pre-assessment is done when the human resource staff asks about the applicant's experiences, past education and employment history, personal information, skills and values. Sometimes, applicants were also asked about their own perspective in life or even about certain situations. A pre-appraisal form is completed when all necessary information are filled up adequately.
There are different kinds of appraisal forms, such as Performance Appraisal Forms, Teacher Appraisal Forms, car appraisal forms, etc.
Pre-Registration Appraisal Form
Pre-Appraisal Questionnaire Form Sample
Pre-Appraisal Form in Doc
Free Pre-School Appraisal Form
The Importance of a Pre-Appraisal Form
The pre-appraisal form is in order for anything or anyone who is/are being assessed to have a heads up on what they will be dealing with as they go on. An introduction is held in order to avoid any surprises that might cause disputes during and after the appraisal process.
Pre-appraisal forms are used for the company to see the differences or changes before and after the project/program is conducted. These are also used in order to identify if goals are challenging enough which makes it so unrealistic for employees to achieve. And if it is not attainable, necessary changes are to be made.
Guidelines and Tips for Pre-Appraisal Forms
Indeed pre-appraisal forms varies on what they are pertained to, but the most commonly used appraisal form is a staff appraisal form. Here are the following guidelines and tips for pre-appraisal forms:
pre-appraisal should raise the motivation of employees to improve their performance
pre-appraisal's scope, structures, flow, realistic objectives, etc. should be discussed by the assessor to the person who is being assessed
pre-appraisal should be beneficial not just to the company but also to the employee
pre-appraisal should bring positive insights, good vibes and positive attitude to individual employees
pre-appraisals should be able to help in preparing the employee for his performance evaluation review or appraisal
pre-appraisals should be used to maintain great performances from employees, as well as the company
pre-appraisal forms should be filled out with all necessary information in order to complete the pre-assessment.