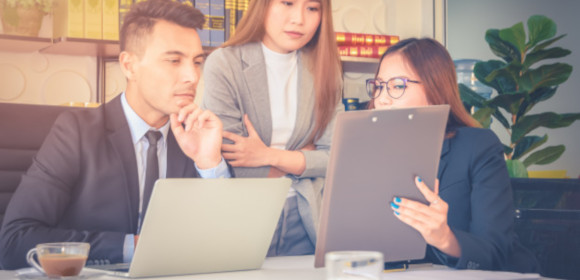 Can you relate to a situation where you have an important meeting the next few days yet you couldn't make it? It's a total bummer when you prepared so much but something stopped you to arrive. Meetings may involve heavy decisions like managing payments or legal forms. If sickness were the issue, then you provide authorization for someone to deal with its situation through the power of attorney forms.
FREE 34+ Power of Attorney Forms in PDF | MS Word
1. General Power of Attorney Form
2. Specimen Power of Attorney Form
3. Simple Power of Attorney Form
4. Durable Power of Attorney Form
5. Healthcare Power of Attorney Form
6. Individual Power of Attorney Form
7. Directive Power of Attorney Form
8. Printable Power of Attorney Form
9. Power of Attorney Registration Form
10. Power of Attorney Short Form
11. Statutory Healthcare Power of Attorney Form
12. Property Power of Attorney Form
13. Power of Attorney Notice Form
14. Enduring Power of Attorney Form
15. Lasting Power of Attorney Form
16. Financial Power of Attorney Form
17. Business Power of Attorney Form
18. Power of Attorney Information Form
19. Power of Attorney Form Sample
20. Power of Attorney Law Form
21. Power of Attorney Management Form
22. Personal Information Power of Attorney Form
23. Funds Power of Attorney Form
24. Department Power of Attorney Form
25. Non Enduring Power of Attorney Form
26. Power of Attorney Tax Form
27. Power of Attorney Acknowledgement Form
28. Limited Power of Attorney Form
29. Special Power of Attorney Form
30. Loan Power of Attorney Form
31. Power of Attorney Direction Form
32. Medical Power of Attorney Form
33. Child Power of Attorney Form
34. Power of Attorney Request Form
35. Custom Power of Attorney Form
What Is a Power of Attorney?
Power of attorney or POA can be referred to as your substitute but only on cases related to financial or legal applications and similar issues. Under challenging circumstances where you won't make it in handling the problems, you appoint the right person for the job with the official statement mentioning the POA to prove that the individual who arrives at a meeting becomes granted with a power of attorney. A power of attorney involves two subjects which are the agent and the principal. Agents refer to the individuals assigned as POA, while principals are the ones authorizing these agents.
You will appreciate POAs as witnesses too. For example, it won't be right to continue getting payment receipts without a witness because there could be problems with the amount or the details inside. The witness or agent will be around to correct and review the form or update the principal about the payments. Besides financial matters, POAs work in various aspects as well, which is why there is a general, durable, or medical power of attorney. Each has a specific function, and whoever receives the authority should be prepared for the factors supposedly faced by the principal.
What Are the Benefits of a POA?
POAs would bring advantages to the principal, primarily if the right person were assigned. Having a substitute is already good news, but there is more to them than just taking your place, and those good factors require recognition for your awareness. It will be weird to decide on authorizing someone as POA immediately without knowing their roles, benefits, and general info first. Once you gain a clearer understanding of what they contribute, you no longer receive too many questions along the way. Here are some notable advantages found with the agents:
A Worthy Assistant

You can consider the agent as an assistant once you tell him/her about the needed things to establish. However, you don't just expect someone to be worthy immediately if you haven't considered an official meeting with that person yet. You can always send a formal letter, and you mention the need to discuss the POA decision. The agent will surely know about everything to do and not to establish during operations after an explicit discussion on this matter. However, abusing agents is discouraged if you give them numerous tasks that not a single person could do in minimal time. It is also a hassle on the agent's part to adjust to the principal's needs, so this should get carefully planned.

Protection Boost

For legal proceedings, receiving protection from the POA commonly happens. Without anyone to substitute you, someone might file for litigation in court because of your incompetence for not making it on the promised meeting or appointment. To avoid severe legal cases, agents serve to work according to the law. The point here is that having a substitute is better than being MIA during meetups, where the schedule cannot be changed. Not mentioning anything for an absence is bad for your credibility as it will be dubbed as unprofessional, especially if high authorities witness that from you.

Lesser Hassle

An agent brings a more relaxed experience for the principal. It will be a big hassle when you're sick, and you need to force yourself to attend a necessary appointment because you might get sicker for not resting. Not being in a healthy condition would make it difficult for you to concentrate on operations anyway, so it's best to leave the work on someone capable, and he/she is worth assigning. The POA should let principals feel at ease as they try to recover from sickness or whatever condition they experience.
The Late 90210 Star Luke Perry and His Medical Power of Attorney
Actor Luke Perry died at 52 because of a stroke on March 4, 2019. During the 90s, he played the iconic heartthrob from the hit television series Beverly Hills, 90210, as Dylan McKay. Gen Zs knew him more from the CW's Riverdale as Archie's dad, Fred Andrews. Perry found out about his health problem as early as 2015, and it led him to process an estate plan. It's a wise choice that he did that, including a will, to prepare for what happens in the aftermath.
Incapacitation happened to Perry because of a stroke. Still, his plan helped lessen his burden and to his family because someone got granted a power of attorney, specifically for medical POA. Because he's no longer capable of making decisions to take care of his health, the medical POA does the job for him. The advance healthcare directive document will help implement decisions early before losing the capability to decide. Perry's family might get confused at what to observe if the actor didn't plan this with the agent. On that note, you should learn from Perry by preparing for future circumstances instead of waiting for the worst outcome without a backup plan.
Who Should Qualify for the Power of Attorney?
People can freely decide who receives POA authorization, but it isn't a wise move to appoint anybody without qualifications. Who gets the assignment may be fillable, but arbitrary decisions could give you problems at the end. Setting some standards will let you find someone more qualified as the agent. Keep in mind that the agent is who you rely on for important decisions that you could have done if you had the capability for it. Others might regret agents who fail to act on their responsibilities, and they are a red flag.
Someone You Trust

A non-trustworthy candidate who is appointed as the agent will only give you more worries. You may need healthcare POA as you are unable to meet obligations, but you end up more worried than your health if unreliable individuals deal with the pressing matters. A common approach is to choose from your family and friends as you surely know which ones you can trust. Basing on guardianship is acceptable, too, as long as you know such individuals very well. Maybe you end up with someone who is just pretending to be a friend that he/she will keep things from you during any legal or financial matter. Be a wise judge to avoid regrets in the end.

A Responsible Person

Focus on the word responsible. Others easily choose a friend or family member because of being close. However, that closeness does not always mean such a person is qualified or accountable enough for POA. Judge your candidate not only based on morale but also hard work. A friend can be kind but lazy too, and that won't be good news when finances and other issues are on the line. If you have been a helpful and loving friend to that person, then he/she will likely do the same for you. Maintaining good relationships brings out benefits for sure.

An Expert

Others who are not that close can be beneficial, too, when you base them according to their knowledge or expertise. In handling medical forms, an expert in the medical field will be very useful because he/she can relate to how the process goes. You consider knowing the background of the candidates because relevance is a significant factor for legal operations and the like. A short interview in getting to know every candidate you have in mind will help you realize which person is highly qualified as the POA.
How to Create Power of Attorney Forms
Creating the form to appoint someone as POA is necessary because a person shouldn't just verbalize that he/she got assigned. It is strong evidence to provide an official document stating the authorization for a more believable instrument to show in court and similar applications. Forms shouldn't get managed recklessly though because incorrect information and other aspects might keep those invalid. As you observe standards in choosing the POA, you should have high standards in making the form as well. Top-quality work will have a higher chance of being accepted anyway. Here are the essential steps to process this:
Step 1. Begin in a Letter Format
These forms work as a letter where you create an introduction to set a friendly tone instead of just sharing the substantial details right away. Letters usually have good structure observed anyway wherein intros get followed with the body until the proper closing remark ends it. While a message can get personalized quickly, you still need to maintain formality because this is still considered a legal document. The key is to observe balance by being not being too formal and personalized. Most importantly, both forms or letters require signatures as proof that the principal and agent agreed to the matter.
Step 2. Specify the Critical Points
There is essential information that you can't miss. Otherwise, missing the vital details will make the form null due to being incomplete. The main points include the name of the principal and the agent. The official date on when an agent got appointed as POA is also required. The point is you should specify some crucial details by highlighting them. Highlighting means you can make some parts with bold letters to stand out from the document. Its boldness will help readers to view those details first before reading the rest. Specifying is another way to make it easy to look back at the critical information.
Step 3. Keep the Agreement Clear
The main content lies in the agreement part, wherein it will provide rules or conditions at what the POA can do. You also mention the effective date on when that individual is allowed to stay as the POA. Most importantly, you provide what type of power of attorney is required, as it got stated before that there are medical, general, and more examples for POA. Besides healthcare, some even need it for real estate, too, as it depends on what concerns the principal. After mentioning the full content, you read again if everything is understandable. Clarity helps any reader of the form understand what the intention of the document is. Editing is necessary if things lack proper explanation.
Step 4. Simplify the Details
Some documents get very wordy, and you should decide in trimming down unnecessary information. It doesn't mean that a short text is incomplete anyway because you can state the complete thought in brief form. You possibly made that wordy for adding many descriptions or fancy words to impress anyone who views the message. However, it may end up being novel-like, which opposes the standard format for a POA form. You trim it down as long as you do not cut the critical parts. If you are the principal, it is even helpful to inform the agent about everything on its content so that this particular person doesn't have to ask endless questions after.
Step 5. Don't Forget to Edit
After writing the whole thing down on the form, there are chances you will notice mistakes along the way. That idea is why you shouldn't submit the form immediately to whoever is concerned because sending errors will be bad for the reputation of whoever made the document. Conducting a thorough evaluation is an excellent start to find the mistakes slowly. However, you don't just stop there. Editing cannot get ignored to ensure every error gets fixed. As everyone's human, it is reasonable to have mistakes, but legal forms shouldn't have errors as much as possible to serve their purpose right. Pay attention to detail to ensure this ends well.
Anyone can find an excuse to search for a power of attorney for help, but reasonable causes should be involved. It's unprofessional to call for POA, yet you are merely pretending to be sick. This message should tell you that your presence in important events and issues is a big deal that you need a proper excuse if you can't make it. POA is not to let you back out from tough meetings because you can also be at a disadvantage when you are not fully aware of what happens to any important meeting. It's just like in seeing significant events where it's much better to witness it than only to hear portions about what occurred from gossips. When you do use the power of attorney form, you make sure it serves for the right purpose no matter what.