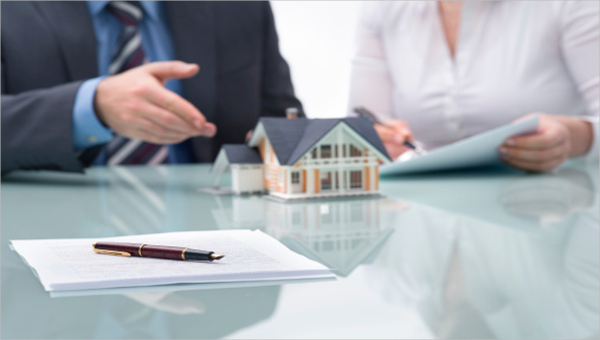 Before you can file for a mortgage loan, most lending companies and banks will require you to fill out a mortgage questionnaire first. This form works like a customer service survey, but the financial information you enter here are often used to help determine whether you get a loan or not.
Hence, mortgage questionnaire forms are also classified as business use questionnaires. In this article, we will further discuss what a mortgage questionnaire form does and provide you with tips for successful mortgage loan application. You will also find seven examples of mortgage questionnaire forms below that you can download and study with.
Client Mortgage Questionnaire
Mortgage Endowment
Financial Mortgage Questionnaire
What is a Mortgage Questionnaire?
A mortgage questionnaire is a set of questions geared towards assessing an individual's eligibility for a mortgage loan. The physical paper in which the questions are printed on is called a mortgage questionnaire form. Each bank or lending firm will have their own set of questionnaires so make sure to ask them for the right form.
Mortgage questionnaire forms primarily serve as a preliminary tool used by creditors in evaluating a prospective client. You may have to fill out multiple mortgage questionnaires before you find a company who will approve your application. To increase your chances on submitting a successful application, we have enumerated some tips on the last part of this article.
The Advantages and Disadvantages of Questionnaires
As with all sample questionnaire forms, there are different sides to using mortgage questionnaires. Here are their pros and cons:
Advantages:
Shortens the mortgage loan application process
Will include all the necessary information that a creditor needs to know about the potential client and his finances
Creditors can give results (approval or disapproval of loan application) quickly
Collective results may be used as a form of market research (with respondents' consent)
Disadvantages:
Filling out the form does not assure loan approval
Questionnaires can be rigid and may not allow customized answer
Impersonal interaction with the lending firm
Applicants may have tendency to be untruthful
Applicants may not have someone to ask for clarifications with if they have questions that they do not understand.
Mortgage Questionnaire in PDF
Estate Planning Questionnaire
Sample Mortgage Questionnaire
Mortgage Questionnaire Guidelines
Be truthful and consistent

.

Answer your

mortgage questionnaire form

just like how you would answer

financial questionnaire forms.

You need to be honest with your financial capabilities

since companies will verify any piece of information that you provide.
Q

uestionnaires may ask personal questions

.

As per new mortgage lending laws, creditors are required to properly assess a person's financial status and habits before they can approve a loan application. So be prepared to be asked about your detailed spending habits and hobbies.
Remember that mortgage questionnaires does not guarantee you a loan.

Filling out a questionnaire is the first step of the loan application process. Companies will still need to review your application. You may have to fill out these different questionnaires from different firms before your application gets approved.
Inform the lending firm if there are any changes to your financial status.

Most mortgage questionnaire forms

will

include Yes or No boxes that you have to tick off depending on your answer.

You may also have to

fill out

pertinent financial data. If certain changes occur in your life that affected the information you've listed (like getting a raise), inform the lending firm right away since this may affect your application's approval.
Ask questions.

If you do not understand some items on these free questionnaire forms, always ask your mortgage broker or agent. They will explain it to you to ensure that you provide accurate information.