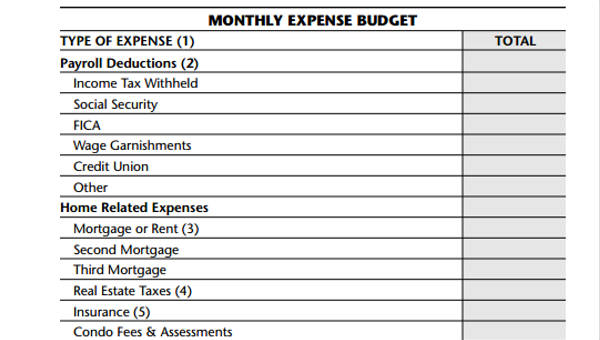 Learning how to control your finances such as where to spend your money is called budgeting. Every household needs a budget because it allows them to efficiently use their money on the necessities rather than just the wants. And we'll be able to help you by guiding you on how to make a personal budget.
While there are a lot of budget forms, one of them being Free Family Budget Forms that focuses more on the budget spent on each member of the family, what we aim to discuss are budgets fixated on a monthly basis. So everything you spend in a month must be recorded with a Monthly Budget Form, and we'll teach you how to do so.
Printable Monthly
Simple Monthly
Blank Monthly
Family Monthly
Monthly Household
What is a Reasonable Monthly Budget?
A reasonable monthly budget would amount up to at least $2500 to $3000. This includes all expenses such as food, utilities, mortgages, or rent. But there are always ways to cut costs to at least $2000 a month. Cutting down on utility usage can lessen your monthly expenses. Think of it like School Budget Forms where if you see there's a part of the project that you don't need, remove it from your expenses. If you want to print out your own Budget Form to help you with this, then there are Budget Forms in PDF that you can use to view and print out at your own leisure.
How to Create a Monthly Budget?
If you're going to start creating a budget, you'll have to be sure to put in the following information:
If you're budgeting your household with  Household Budget Forms
Your name
Name of other family members in your household
Living expenses
Income
Miscellaneous expenses
If you're proposing for a budget on something through Proposal Budget Forms and you're working in a company, then put in the following information
Your employee I.D number
Your position
The department you're in
Monthly Financial
Monthly Personal
Monthly Cash Flow
Monthly Expenses
Monthly Budget Planner
Sample Monthly Budget Form
Basic Monthly Budget Form
What to Include in a Monthly Budget?
Just like any other budget form like  Project Budget Forms, you have to know exactly what you're spending on. You have to know how much an item costs and allocate your finances accordingly. Similar to Family Budget Forms wherein you don't just think about your own expenses, but you also the expenses made by your spouse or your children. One must always be prepared to know what to put into these budget forms, because carefully managing your monthly income is not easy.
How to Plan Your Monthly Budget?
With Travel Budget Forms, you have to carefully plan out what you should spend on your trip so that you have enough money to enjoy the experience and get you back home. It's the same as using Monthly Budgets, but you're trying to survive on a monthly basis. When planning for your monthly budget, you'll need to organize your expenses. That means prioritizing certain expenses over others, such as your necessities over your wants. And you'll have to plan out when these expenses should be made within the month such as the date of bills such as utilities and rent. Make sure that your income remains steady as well as your expenses on miscellaneous things. If you need to know more then there are Sample Budget Forms here to give you the information you want.