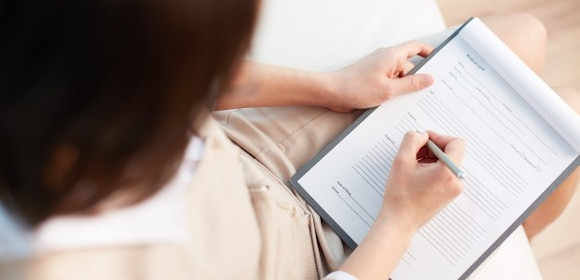 Mark Twain once said that no idea is ever original anymore. Everything is an imitation of another imitation. And thus, the quest to create something unique is almost an impossible feat to accomplish. Although creating content doesn't always need to be novel, but if one does pull it off by sheer miracle, there will be another obstacle in the form of intellectual theft. However, content creators must not lose hope. There are anti-plagiarism laws that grant content creators the protection and the rights of their works. And with the aid of media release forms, no one will even dare question their claims to birthing the work.
FREE 40+ Media Release Forms in PDF | MS Word (doc.)
1. Student Media Consent Release Form
2. Media Authorization Release Form
3. Media Release Form for Child and Parent
4. Consent & Media Release Form
5. Program Agreement & Media Release Form
6. Natural Resources Media Release Form
7. Wavier & Media Release Form
8. Marketing Media Release Form
9. General Media Release Form
10. Minor Children Media Release Form
11. Adult Media Release Form
12. Photograph Media Release Form
13. International Media Release Form
14. Parental Consent Media Release Form
15. Communication Student Media Release Form
16. Volleyball Media Release Form
17. Athlete Media Release Form
18. Association Media Release Form
19. Publication Media Release Form
20. University Media Release Form
21. Swimming Media Release Form
22. Children Media Release Form
23. Media Recording Release Form
24. Medical Media Release Form
25. Media Release Shoot Form
26. Church Media Release Form
27. Student Media Release Form
28. Media Release Form Sample
29. Media Release Ethics Form
30. Website Media Release Form
31. Poetry Out Media Release Form
33. Progressive Media Release Form
34. Company Media Release Form
35. Public Information Media Release Form
36. Annual Media Release Form
37. Dance Class Media Release Form
38. Salon Media Release Form
39. Media Liability Release Form
40. Multi Media Release Form
41. Media Release Tracking Sheet Form
What Is an Media Release Form?
Media release forms are legal documents that provide protection and rights to the owner of a specified intellectual property. And this type of document is highly valued in a world where intellectual theft is rampant. But this is not to openly state that all entrepreneurs are thieves.
There are a high number of entrepreneurs that do strive to uphold producing originality since it is the criteria of the game. Providing new or innovative content that will eventually become the next big hit is what almost every business owner dreams of happening. But as we said, originality is truly hard to accomplish. And some companies would instead resort to stealing another company's idea and register it as their idea or product. Nevertheless, copyright laws exist to deal with such instances of intellectual theft.
Copyright and Release Forms: Favoring Content Creators
It is not so easy to steal a work today as it was before—case in point, Thomas Edison with Nikola Tesla's inventions. Nowadays, America has various copyright laws that help in dealing with intellectual theft. And various release forms help in upholding the copyright policies.
The primary function and purpose of copyright and release forms are granting content creators rights to sell, reproduce, or distribute their works. And the law also gives them protection from intellectual theft. Copyright and release forms ensure the creator that they solely profit from their work unless specified. Once the creator's work gets patented and printed on a legal paper, no one can lay claim to it.
Moreover, America's copyright laws encompass a plethora of creative works such as literature, film, music, art, software, and many more. With that in mind, any work born out of the human thought is subject to copyright policies. In this sense, copyright laws present a lot of benefits for content creators, but, like all human laws, it too has its flaws.
Limitations of Copyright: The Fair Use Doctrine
Though it is accurate that copyright, with the aid of media release forms, serves to legalize the protection of the works of content creators from theft. But copyright still has its set of loopholes. For one, copyright does not protect ideas. It only protects the form in which a creator presents his ideas and thoughts. For example, a student may take ideas from a copyrighted research paper and incorporate it into his thesis paper without violating any media release form agreements and copyright laws.
In this scenario, Harvard states that this counts as fair use. The fair use doctrine is the only exception to copyright infringement rule. The principle entails the legal use of a part of a copyrighted work for commentary, criticism, reporting, and many more. A great example of this is when Youtube content creators use actual film clips for their film video essays. Most of the time, Youtube would call the creator's attention as the platform considers it as a copyright violation. But then, with Harvard's definition, it still counts as fair use. And in this sense, it becomes ambiguous as to what copyright counts as fair use and what counts as a copyright violation. However, this is not the only issue evident in copyright.
The Downside of Registration: An Opportunity for Theft
Registration plays a vital role in copyright, but it proves to be also one of the downsides. A content creator does not credibly own an original product if it does not get registered yet in a media release form. Only when the content creator goes to an American copyright office and has their work legally registered can the copyright law play in full swing for the content creator. But otherwise, the creator's work does not officially and lawfully belong to him yet. It is this situation where intellectual theft can play its part.
Anyone can steal another's work, granted it was not officially registered yet. For example, a business competitor may formally register another company's product in its name without violating copyright laws. It is as easy as that.
Moreover, the registration process requires the creator to fill out several forms, provide copies of his works, and pay fees. If a content creator wants to register several works, the process will take too long, and the costs will become expensive.
How to Innovate a Media Release Form
Despite the lack of an updated definition of copyright, the majority of the content creators today still heavily rely on such laws. Intellectual theft is a massive pain for a content creator, and so any help is welcomed openly. Media release forms are one of the ways that emulate copyright policies and help content creators. But how is a media release form created? Here are a few simple steps on how one can create and, as well as innovate the function of a media release form.
Step 1: Specify the Content Owner
The aim of media release forms and copyright is to legalize that the work belongs to the specified content creator. But if the document does not give out the name and other relevant personal information about the owner, then the paper is as good as not valid. So acquiring the name of the content creator is the first thing that any person must prioritize before creating the release form. And if you want to, you can even add other details about the person. However, you must limit what personal information you'll write in the form.
Step 2: Add in a Little Bit of Design
It is safe to assume that as a content creator, one deals with various types of visual media. And with that in mind, the content creator's products must also emulate what they do, even if it is not the traditional way to go about it. It won't hurt to be unconventional when creating a legal form. Various artistic, legal reports exist on the Internet, and these status reports usually have photographs and designs. And as a content creator, you must also incorporate your talents and skills in the document. In this way, the content creator is then innovating as to how people make media release forms.
Step 3: Include the Details of the Ownership
Legalizing output must entail that a media release form addresses as to the extent of the rights to the registered work. Carefully cite as how does the content creator manage and use the work. Does the creator have full rights to distribution and reproduction? Or is it only a small portion? Placing in the level of control that the creator has over his work is crucial since some might take advantage of the situation if there is no legal print of the terms.
Step 4: Place a Signature Field
Media release forms are not recognized as valid or legal if these do not have signatures from the copyright office. So as much as possible, place a signature field at the bottom part of the document. Include the names of the persons whose signatures are required to get by a content creator. And besides the name of the authorities, place in their position or role under their full names.
Step 5: Have the Document Reviewed
Once you accomplish all document-making processes, the next and last thing you must do is have your output reviewed by another person, or better yet, someone who fully understands copyright laws like a lawyer. In this case, you might even opt for the review if you want to have a professional handle it. However, paying for a professional lawyer is better than losing a portion of your rights.
FAQs
Any idea today is merely a copy of another copy. But that doesn't mean an old idea cannot have a unique presentation. Nowadays, content creators are opting for presenting their ideas in a unique form than sticking to introducing something new. Despite fostering a culture of innovation, intellectual theft is still a widespread problem since some want the easy way out. However, the implementation of copyright laws, with the aid of media release forms, ensure content creators that plagiarists will receive full punishment from the law.