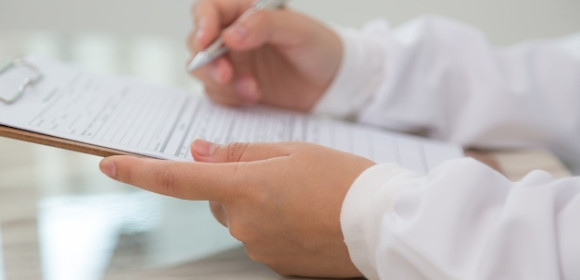 Successful companies are never without sacrifices and struggles, and from those struggles, liabilities get born. People carry these burdens with them all the time. Even business leaders bring such difficulties in the form of liabilities. Any business is never without liabilities since these negatives only came into existence when a leader makes decisions that will opt to them to gain obligations. However, a leader must keep in mind his obligations with the help of liability forms. The mentioned documents make it convenient for the company to see its debts and other payment obligations.
FREE 51+ Liability Forms in PDF | MS Word | XLS
1. Release of Liability Form
2. Volunteer Release and Waiver of Liability Form Sample
3. Waiver and Release of Liability Form
4. Accident Waiver and Release of Liability Form
5. Logo and Waiver of Liability Form
6. Release from Liability Form
7. Liability Waiver Form
8. Liability Claim Form
9. Liability Agreement Form
10. Volunteer Waiver and Release of Liability Form
11. Agreement of Release and Waiver of Liability Form
12. Consent and Release of Liability Form
13. Accident Waiver and Liability Form
14. Liability Claim Form in PDF
15. Waiver of Liability Form
16. Liability Form Template
17. Liability Waiver Form in PDF
18. Waiver and Release of Liability Form Template
19. Sample Liability Waiver Form
20. Liability Form in PDF
21. Third Party Liability Claim Form
22. Formal Liability Form
23. Accident Warier and Release of Liability Form in PDF
24. Public Liability Claim Form
25. Volunteer Waiver and Release Form Example
26. Simple Liability Form
27. General Liability Form
28. Warier and Release of Liability Form Sample
29. Consent and Liability Form
30. Responsibility and Liability Form
31. Rent Warier and Release of Liability Form
32. Subcontractor Release and Waiver of Liability Form
33. Liability Waiver Form Template
34. Lost Card Liability Form
35. Basic Liability Form
36. Agreement of Release and Waiver of Liability Form in PDF
37. Release of Liability Form in PDF
38. Individual Release of Liability Form
39. Release and Waiver of Liability Form Sample
40. Formal Liability Form Sample
41. Waiver of Liability Statement Form
42. Medical Release and Waiver of Liability Form
43. Volunteer Release and Waiver of Liability Form in PDF
44. Legal Liability Coverage Form
45. Liability Waiver Form Example
46. General Release of Liability Form in PDF
47. Participant Liability Waiver and Release Form
48. Event Release of Liability Form
49. Minor Release and Waiver of Liability Form
50. Standard Liability Waiver Form
51. Liability Waiver Form in MS Word
52. Formal Liability Form
What Is a Liability Form?
Liability forms are a host of legal documents that specially cater to its namesake, liabilities. It is not surprising that the company possesses various liabilities, but it is only so when the company has a lot of assets. In America, it is more likely that a company will develop debts, especially when considering how most start-up businesses lack sufficient capital.
Creating a business, especially opting to erect a building for your company, costs quite a lot in America, and it has increased yearly, too, according to Forbes. And most start-up businesses opt to make use of loaning and thus adding more to their list of liabilities than to their assets. Eventually, a company will have to transfer the responsibility to its trusted leaders, and it is here where liability forms become useful since it helps process and transfer the obligation of shouldering the debts without breaking any law. But then, how does one know what a liability form looks like?
A Liability Form's Key Features
Liability forms are similar to assignment forms since these two types of legal forms have identical features. Although both forms' focus is transferring and releasing, what separates these two forms are their respective fields of responsibility. Liability forms primarily focus on moving or releasing liability obligations, while assignment forms are more of physical objects like cars, homes, and many more. Moreover, what are the essential features standard in liability forms? Here are the two recurring ones in most liability forms.
Terms and Conditions

Since liability forms are legal documents, it is a common idea that this type must contain a terms and conditions section. The terms and conditions are sections that assist in solidifying an agreement or transaction between two parties. And since it is a legal document, policies and laws come to give this section more weight, and thus people will need to follow what is on this area. If they don't, the violators will receive punishment from breaking the agreement.

Signature Field

Like any other legal documents, liability forms require a notarization from an authority that has the right to do so. Most legal papers require such means so that any local government office will take it as a credible or valid piece of information. When one of the parties involved in the liability agreement violates an agreement, the court will require the liability form. If it doesn't have a signature of the parties or any person of authority, the judge will not see it as a piece of valid evidence.
Types of Liability Form
Liability forms function differently from one another. But what the fundamental purposes of liability forms? There are two functions of a liability form, as we have mentioned earlier—transferring obligations and preventing issues. However, we have not fully elaborated on what these functions even mean. Know more about the two tasks by reading the list below.
An Issue Preventing Document

A liability waiver is an example of an issue preventing document. It contains the terms and conditions sections, but the content is most advantageous for the creator of the paper. The one who will affix their signature on the waiver signifies that they agree that the creator will become relieved of the obligations of partaking in handling the liabilities. In turn, the one who signed the document receives full responsibility for the debts of the previous owner. This process becomes a legal transfer, much like assigning rights of a property to a new owner.

An Obligation Transferring Document

Company debts are hard to manage daily. You need to be diligent in looking for ways to make slowly pay off some of it. However, it might be difficult to do alone. And so, liability forms assist in transferring some of the obligations to others. Liability forms can partly share some of the responsibility, or it can fully transfer all of it to another with consent from the receiving party, of course.
How to Make a Standard Liability Form Template
Liability forms are legal documents, and so attention to detail and context must be prevalent when creating a liability form template. One wrong move might cause problems to the user of your model, so you must then do your best to craft an excellent sample. But if you are a beginner, you might have no idea how to make one. However, you must not fret for we will help you. We prepared a few tips that will help you in creating the right kind of printable liability form.
Step 1: Seek Legal Help and Advice
Making this document entails research and much understanding of laws and policies. If you do not have the slightest idea of such things, then you should seek legal help. Consult with a lawyer on what legal laws and matters that you must take into consideration so you won't have to break them when creating the document.
Step 2: Understand the Purpose First
After seeking legal help from a lawyer, now understand what you want to create. Is it a liability waiver or a liability general release form? Do you want to create a template that with release your users of payment obligations? Or maybe transfer those debts to another person?
Step 3: Make an Outline First
Creating the template might be messy at first, but it can be avoided when one does an outline. Outlining helps a person present various scenarios ahead and learn how to address them even before starting filling the template.
Step 4: Apply Proper Layouting
Sometimes, some sections might be properly aligned, or you may not like the template's initial layout. The good news is that templates are easy to adjust and personalize. Make it a habit to personalize the template so you will feel satisfied with the result even if it is just about the layout.
Step 5: Review and Polish It
Once all is done, review your output. Check the content for any inconsistencies and recheck the layout if there are misalignments of the sections. If all is settled, save it and then do the next thing you want to do with it.
FAQs
People make a lot of sacrifices to become successful. Big companies risk adding more debts and payment obligations to their list just to gain more finances to improve the company. At first, it might be manageable, but one way or another, the debt managing will become too much. The person in charge of the debts will have to need help. Liability responsibilities will become distributed to those the company trusts, and with the help of liability forms, there will be no biases evident during the portioning of the payment obligations.