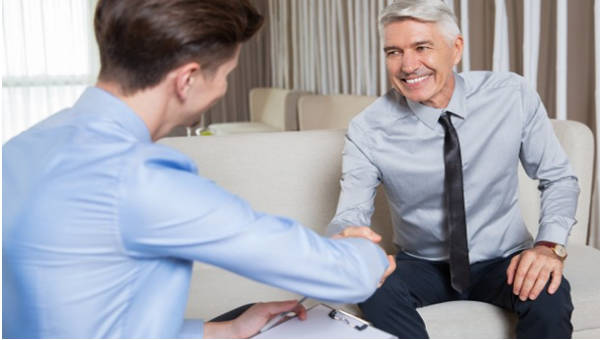 An affidavit is a sworn written statement which is voluntarily made for confirmation or verification of some valuable matters, by taking an oath and by affixing the affiant's signature. A person swearing or writing an affidavit is referred as an affiant.
These kind of statements are often used as evidences in many different cases or situations. An example is when a person claims that he or she is the sole guardian of a child. Another example is when a group of people claim that they are legal heirs of a deceased person for a transmission of mutual funds. As you go further this article, you will learn the different uses of an affidavit.
Legal Guardian Affidavit
Legal Sworn
Legal Heir
Free Legal Affidavit
What is a Legal Affidavit Form?
A legal affidavit is a statement of facts signed by the affiant as an affirmation that all information are true and factual. This statement is often used or presented as an evidence in court. The term affiant is referred as the person who swears to an affidavit and is also called as deponent who makes deposition under oath. Documents used in assuring the declaration of support made are affidavit of support forms which are legally enforceable.
How to Fill Out a Legal Affidavit Form
A legal affidavit is made or written in a statement which follows a proper format and is somehow written in a paragraph form. The form commonly contains the following elements:
The affiant who is said to have proper knowledge of the facts and has the intellectual capacity in taking an oath
The affirmation or oath which is essential to the affidavit
The contents which indicates the facts that are written comprehensively and accurately, including the information of the witness using witness affidavit forms
The affidavit taker which refers to the person authorized or in-charge of administering the oaths or affirmation
The functions in which affidavit is used (business, judicial and administrative proceedings)
Refer to the sample formats provided for you in this article to have more ideas on how a legal affidavit is made or written.
Legal Affidavit Example
Legal Affidavit Form of Discrepancy
Legal Affidavit Form of Non-Tenancy
What Constitutes a Legal Affidavit?
An affidavit is made legal due to the fact that it is considered or administered by an authorized officer by means of law. As mentioned above, an affidavit is a sworn statement which states the facts that are relevant or essential. The process is done in a step by step such as:
A written sworn statement of facts is made voluntarily by a person affixing his/her signature as an affirmation that all information released are from the extent of his/her best knowledge which are true and factual.
An authorized officer administers an oath to be given to the person, which makes him/her an affiant.
The signature of the authorized officer is then affixed as an affirmation that the person or affiant is under oath.
Another example other than the sample legal affidavit forms provided for you in this article are affidavit forms for marriage.
How to Make a Legal Affidavit Form
In making an affidavit form, here are the following that you should take note of:
The heading of the affidavit form should indicate the case caption and the title of the statement (which is an affidavit) so it will be easier to identify the case in question.
Provide some spaces for the commencement where the affiant's full name and other relevant personal information should be written.
Allow the affiant to describe the facts in order using bullet points or numbered lists.
The oath taken by the affiant should be spelled out in order for him/her be aware of the consequences if a false statement is made.
Indicate spaces for signatures from the involved people such as the affiant, the authorized personnel and the witness.
For more examples, refer to Affidavit Forms in PDF that are downloadable and printable. These are free samples that you can refer.