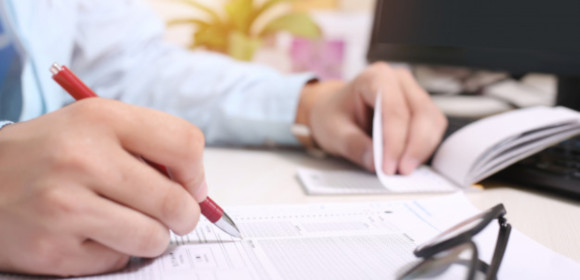 Every company wants to be the very best among all others. Its success in becoming the best there is lies inside its four corners. The factors are most evident in the quality of work and ethics that every employee brings to the company. If an employee fails to reach the company standards, they are most likely will be subject to evaluation and must then prepare to answer a job interview assessment form. A job assessment form provides the necessary measures to gain an understanding of how to improve the employee's performance in the company and thus prevent the company from having to experience losses.
FREE 31+ Job Assessment Forms in PDF | MS Word
1. Employee Assessment Form
2. Employee Performance Assessment Form
3. Individual Job Assessment Form
4. Work Function Assessment Form
5. Confidential Employment Assessment Form
6. Employee Accommodation Assessment Form
7. Job Site Assessment Form
8. Workplace Assessment Form
9. Candidate Assessment Form
10. Provider Job Assessment Form
11. Job Safety Assessment Form
12. Employee Work Capacity Assessment Form
13. Employer Assessment Form
14. Job Assessment Form Sample
15. Staff Performance Assessment Form
16. Training Assessment Form
17. Staff Health Assessment Form
19. Business Assessment Update Form
20. Personal Property Assessment Form
21. Business Impact Assessment Form
22. Senior Management Assessment Form
23. Teacher Assessment Form
24. Teaching Activity Assessment Form
25. Physical Assessment Form
26. General Assessment Form
27. Job Risk Assessment Form
28. Field Level Assessment Form
29. Physical Capacities Assessment Form
30. Manager Assessment Form
31. Training Effectiveness Assessment Form
32. Professional Assessment Form
What Is a Job Assessment Form?
A job evaluation form is a branch of an evaluation form that aims to measure job performances. The document possesses quantitative job measurements that present as most advantageous to a work-oriented environment. An employee's productivity matters to the company as it will reflect how the business stands against its competitors.
An employee with a low job performance will need to undergo assessment so he or she can see where he or she lacks and must improve. It provides the metrics required by the company to understand the quality of the work that the employee gives. Moreover, a job assessment form seeks to find out whether the employee's performance is still up to the level of the company's standards.
Features That Make Up a Job Assessment Form
Measuring an employee's quality of work requires specific sections to be present in a job assessment form. For example, an information form requires that it must contain sets of parts that aim to gather particular customer data to be able to do its function well. In that sense, a job assessment form, too, has such specific features that help it and the user to do what it was created to do. Now let us get to know these features that make up a job assessment form.
Employee Information

The first of the defining features is the employee's information section. A job assessment form is an individualistic type of document, and so it must state who the employee is undergoing the assessment. By doing so, the interviewer can then prepare the employee's records from the company's system and take a look at it. From there, the interviewer can then craft questions relevant to the assessment of the employee's work quality.

Signature Field

An employee must affix their signatures on the job assessment form to prove that he or she consents to the process. The employee's name also signifies that he or she acknowledges that the full assessment of his work quality happens. A company cannot hope to say that the evaluation happened while not acquiring the employee's consent in the form of the signature. This scenario might be taken as an illegal method, and the company will face the consequences.

Sets of Questions

For the employee to fully reflect on his performance in the company, the job assessment form must contain questions that creators craft with such attention to how an employee answers it. The sets of questions entail section after section of different types of questions with varying degrees. Each set becomes heavier as the employee progresses further in filling up the document.
Benefits of Using a Job Assessment Form
The majority might think that only the company benefits from the job assessment form since they are the direct benefactors of the document. The company is indeed the first one to benefit, but employees also get something out of the job assessment form. Let us further understand how each side benefits from the mentioned document by reading further.
From the Employee's Standpoint

For an employee, improvement is relevant to keep one going. Hearing new ways on how to become better at what one does greatly affects one's performance and outlook. With the results gathered from the job assessment form, the employee will most likely take to heart his achievements, failures, and even improvements.

The Employer's and the Company's View

For the employer or the company, what happens in the evaluation application does not stay during that moment. The information becomes new information for the company to use whenever they face another employee who has similar issues.
How to Craft a Standard Job Assessment Form
An excellent sample job assessment form is an excellent tool that will provide a substantial amount of information to the company about the person under assessment. May it be the employee or the employer, a general job assessment form seeks to gather their firsthand insights about their performances so the company will know how to manage them. But all of the mentioned results and functions only occurs if the document resulted from massive attention to detail.
If you a particularly new at handling such a material, it might prove to be a little bit difficult. However, it doesn't mean there you should give up entirely. We prepared this convenient and straightforward guide that will help you in the whole creation process.
Step 1: Determine the Purpose of the Document
As we previously stated in the earlier section, a job assessment form can be to assess an employee or an employer. So before you start the whole document-making process, try to stop and think for a while. Ask yourself questions on why you are doing all of this. What need does the company of my document? Is there any sufficient amount of employee or employer department evaluation or assessment forms already? And if that is not enough, you might want to ask the other company personnel on what document might need improvement in the meantime.
Step 2: Make It Easy to Use
Convenience is a highly essential aspect of any type of material. And with that, emulate that need for easy use in your paper at all costs. You may want to consult people who have experience in creating downloadable job assessment forms before. They might know how to make it easy for the user to navigate and understand what they must do in the sample form. Moreover, convenience also provides less time spent on the user to ask how he or she must go about the paper.
Step 3: Establish a Different Rating Scale Every Section
The employee must have an idea of how to answer the document's sets of questions. A question section does not automatically mean that the answers need to be in paragraph form. You need to add variety to how the employee answers your job assessment form because it helps them present more answers. Opting for all the sections to be answered in a paragraph form does not bode well to the employee since his answers might become repetitive and redundant.
Step 4: Make Use of a Formal Tone
Formality is always the best manner of presentation in any business form. And so, when writing the document's questions and sections, you must emulate a formal tone in writing. Even when posing simple questions, it must still be formal in how it is crafted since the company wants to look professional. With that, the company's documents must also be professional, and as they said, formalities breed professionalism.
FAQs
Becoming the very best in a respective industry entails a lot of self-reflection. With that, companies look toward inside its four corners to understand what other areas they must improve and to achieve that goal involves frequent assessment. Companies conduct employee performance interviews with the aid of job assessment forms. A job assessment form is a crucial document for a company since it helps the business improve its employees' work ethics and build a better foundation for others. However, a job assessment form can also become a medium to critique how the company leaders manage their employees and the business. Nevertheless, a job assessment form presents results that the company uses to become better in what they do.