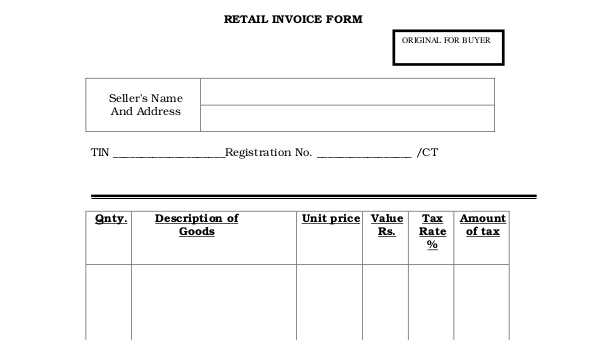 Business is typically managed by people and, of course, tons and tons of paperwork. Some of these documents and paperwork are necessary to properly handle and control the amount of cash being dispensed and the amount taken in. One example of these types of paperwork is the invoice.
An invoice is a necessary tool that provides pertinent information about the flow of the business. Invoices contain an itemized description of the items being ordered by a client or a service being rendered, as well as their corresponding costs.
Invoice Business Form
Invoice Order Form in PDF
Downloadable Blank Invoice Form
Custom Invoice Form Sample
Commercial Invoice Form
Standard Invoice Form
Invoice Forms are useful for businessmen, freelancers, suppliers, and contractors because these enable them to properly and accurately document the amount of money they have received from a client. Below is a list of more specific advantages of using an invoice for business:
Aids in Tracking Payments
Invoices are a good way of keeping track of payments and debts. Keeping track of your cash flow allows you to properly manage your finances. It is therefore crucial to properly document your money transactions to conduct easier tracking of your earnings and the progress of your business.
Creates Less Room for Mistakes
Having an invoice system allows you to save on time and money because it enables you to work efficiently and allows costs and quotes to automatically show up and helps to minimize errors.
Promotes Client Transparency
Invoicing allows a clear and accurate audit trail and itemizes everything down to the payment collection. This way, you can easily produce information when a client has a billing inquiry and will prevent further billing arguments and promote transparency among clients.
Promotes Professionalism
Having an invoice allows you to showcase your skills and talents, especially for contractors or freelancers working in the field of design. Having an invoice also denotes professionalism among clients as these serve as a receipt of payment and enable them to keep for record purposes.
Easier Form of Tracking Debt
Society sometimes tends to frown on people who publicly do money talks. However, if you have established an invoice system, you do not need to publicly or personally demand for payment. All you need to do is send your client an e-mail with an attached invoice to inform him of his balance due.
Electrical Invoice Form
Medical Invoice Form
Simple Invoice Request Form
Printable Invoice Form Free
Retail Invoice Form Example
Standard Invoice Form
What to Include in an Invoice
Invoice number
Each invoice must carry a different type of invoice number for easy tracking of different transactions.
Complete name and contact information of the seller
Compete name and contact information of the buyer
Date of delivery
Date of payment made
Itemization of products or services
Breakdown of costs
Total amount due
Payment plan or details
Date for when the amount is due
Thousands of Invoice Forms can be downloaded from the internet; however, not all of them offer the same accuracy and efficiency as with our Invoice Forms. Download our Blank Invoice Forms and Standard Invoice Forms to help you provide your clients with a detailed and clear invoice.