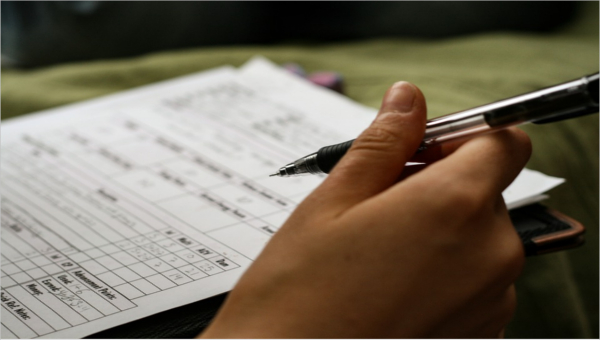 An investor complaint is a type of complaint form that is used as a means of objecting or showing dissatisfaction with the services provided by the investor. It could be because of the investor's unfair conditions of giving or refunding the expenses to the investee. There are almost as many reasons for filing an employee complaint as there are reasons why a person would file a complaint against their investors. However, the fact of the matter is that it requires that the reason for the complaint be valid and actually consist of proof or factual evidence.
Complaints are a normal thing for most organizations today due to the fact that there is no such thing as a perfect organization where the employees or the customers are equally satisfied with the organization. Because of this, companies nowadays prepare themselves for such a thing by preparing both an employee complaint form as well as a customer complaint form to actually provide some form of service that would lessen the impact of the complaint of the person.
FINRA Investor Complaint Form
Investor Protection Complaint
Printable Investor
How to Approach SEBI with Your Complaint
Thanks to advances in technology, and the ever growing population of the human race, the need to process documents at a faster rate has been noticed by many government agencies across the world. Because of this, they developed a means of processing the documents faster via online submission and processing. One example of this process is SEBI, which stands for Securities and Exchange Board of India.
This agency in India is tasked with the receiving and processing of complaints involving investments and stock management. Due to the population density of India, the method of approaching SEBI to complain about an investment can be done online by browsing through the official government page of SEBI. Each nation has a similar agency but under a different name. However, the use of a general complaint form is still allowed to give those with limited internet access a chance to submit their complaints as well.
How Can Investors Redress Their Complaints?
Taking the agency above (SEBI) as an example of the organization that you will be redressing the complaint from. Now, most organizations that are tasked with the objective of handling investor complaints typically have a system for redressing an investor complaint. In the case of SEBI, they implement a system called SCORES Platform which stands for SEBI Complaint Redress System Platform.
The system being implemented in SCORES is rather simple and easy to use due to the fact it is done online with built in instructions as well as some visual guides on how to complete the process of redressing the complaint form. Investment complaints are a type of complaint that focuses on submitting grievances and issues about an investment in the same way you would complain about your Medicare insurance in a Medicare complaint form.
Investor Complaint Form Sample
General Investor
Free Investor Complaint
Sample Investor Complaint Form
What Are the Steps Required to File an Investor Complaint?
Filing an investor complaint requires you to follow a certain procedure before being allowed to actually submit an investor complaint, procedures such as:
Contacting the customer care service of the investor's company to request an answer for your issue.

Make sure to keep copies of the conversation to be used later on as evidence.

If the answer given is not valid or is deemed unfair, then you can begin making an investor complaint and submit it to the necessary government offices.
If any issues happen regarding the validity of your claim, submit your evidence along with the complaint.
Complaint forms are a necessary tool to identify unfair treatment as well as inhumane conduct, especially in terms of a person's medical care. For example, if a patient is treated poorly during their stay in the hospital, it would only make sense to submit a patient complaint form to the superiors of the hospital.