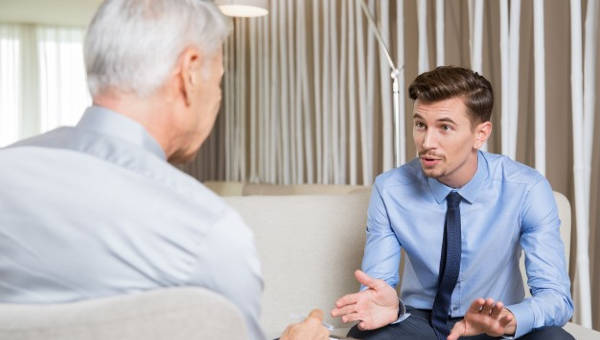 There are different ways to ask and gain information about what bothers you or piques your curiosity. It could be by interviewing, or using surveys, questionnaires, evaluation forms, even the use of social media or just by asking directly or personally.
Well, this article lets you know the advantages and disadvantages of questionnaires. There are also free downloadable samples of interview questionnaires for you to have an ideas on how to make one. Feel free to browse through these forms.
Job Interview Questionnaire
Common Interview Questionnaire
Exit Interview Questionnaire
Eligibility Parent Interview
What is an Interview Questionnaire?
An interview questionnaire could be in a form of a printed paper or posted on a social site. These are few concise questions that are necessary for a person to answer, regarding a specific topic or issue. The provision of interview questionnaires is one of the many ways you could get information from your specific target person or group.
These are used for investigating issues or incidents, discovering new ideas from different minds, or understanding how people think or feel over some matter, and to gather information and collect data that are necessary.
Interview Questionnaire Forms are commonly used when you are applying for a job in some companies or organizations, whereas other companies, they would rather have a face to face interview.
How To Make an Interview Questionnaire
The first thing that you should do, as a job interviewer, is to think of all the necessary questions that are connected to the job description, questions that you want to find out and are applicable to all other interviewees.
In making these questions, you have to put yourself in the interviewee's situation and see if these questions are understandable and straightforward.
Usually questionnaires have questions about a brief background, experiences, behavior and personality of the interviewee. Once all the questions are formulated or finalized, transfer them or have them printed on paper, or posted on your site. You may also make use of Questionnaire Form Samples in order to administer a questionnaire in a ready made format.
Interview Questionnaire
Divorce Interview Form
Employment Interview Questionnaire
Legal/Illegal Employment Interview
Standard Exit Interview Questionnaire Form
What are The Advantages and Disadvantages of an Interview Questionnaire?
Using an interview questionnaire, this diminishes the job of the interviewer because having questionnaires makes it effortless. Questionnaires that are online are said to be cost-effective since this is the most affordable way in order to gather data and information. But for printed versions, these could add up to the expenses involved.
Now, the disadvantages of having a questionnaire is that it can be taken as a joke, or people will not answer them honestly and seriously. The questions could also be misinterpreted or misunderstood, that is why it is important that questions are brief and concise. As much as possible, these are straightforward in order to get accurate answers. And since there are no communications involved, interviewees could give confusing answers which are not consistent.
In most business organizations, they would use a face to face interview method in order to get the exact answers from the interviewees. This way, the job interviewers can create an interaction with the interviewee, and they will be able to see if the interviewee is serious and honest in his/her accurate and precised answers.
For example, when an employee chooses to resign, Exit Interview Forms are filled up to cite the details and the reasons involved. With Questionnaire Forms, all the questions that needs answers are listed. What is left to be done is to provide answers to what is asked.