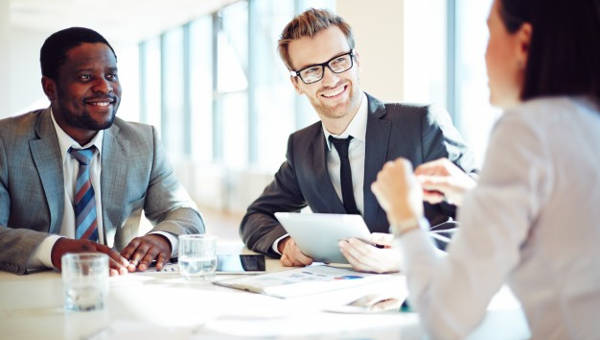 Assessments can help people understand more about their own level of competency. A good example of how an assessment does this is through the use of self assessment forms. These forms allow people to see what achievements they have acquired, as well as the method of gaining them.
Assessments can also aid companies and organizations in understanding more about their own business. If management of a particular establishment were to make use of a risk assessment form, then that person will know more about the hazards on what their establishment and their services may provide. Thus allowing the necessary precautions to be taken that can prevent any damages or harm.
Job Interview Assessment
Technical Interview Assessment
Candidate Interview Assessment
Pre-Interview Assessment
Post Interview Assessment
What are the Criteria for Interview Assessment?
The criteria for assessing one's interview are as follows:
The answers given by the applicant must be in line and appropriate to whatever questions you ask concerning him or her.
The attention to detail on how well the applicant was able to respond to you. See if there was no repetition to certain answers the applicant has already given.
The language structure of the interviewee throughout the interview process.
So in the event that you would like to use forms such as Nursing Assessment Forms for when you have to assess an interview regarding one's application for being a nurse,  then be sure to follow the criteria to aid you.
How to Make an Interview Assessment Form
If one were to make an interview assessment form, then the following information must be provided:
Name of the person being interviewed
Name of the employer conducting the interview
Position that is being applied for or the purpose of the interview
Date of when it was conducted
Qualities that the interviewee must be rated on
So in the even that you would like to create Training Assessment Forms that focuses on interviewing an applicant for training, then be sure that the information above is contained within the form.
Interview Assessment Example
Interview Self Assessment
Applicant Interview Assessment
Behavioral Interview Assessment
Employee Interview Assessment
Tips for Interview Assessment
If one were to assess an interview, then these tips can definitely be of use:
If you are going to assess an interview, then you must make use of the notes that you took while conducting an interview with a client. Note taking is essential as it helps you recall important parts of the interview that you may have forgotten. Taking note to the responses of important questions is essential in helping you figure out if certain people have the qualities that you are looking for.
Understand more about the position that is being applied for. When assessing the interview, you have to understand more about the qualities that are necessary to handle the position. So do your research and understand the ins and outs of what the position entitles, as well as the responsibilities that should be carried out. If the applicant matches with what the position needs, then there should be no problem in making the decision.
Know your priorities. If through the interview you see that the applicant lacks a certain requirement, you may not necessarily have to decline that person altogether. See what you need out of all the requirements. If you think that what the applicant has is more important than what is lacking, then you can still consider that person for the position.
Show the applicant what he or she is good at. Doing this lets the person know that you have been paying close attention to the interview. Not only that, but it also tells applicants that whatever they did well, they should keep doing it.
So in the event that you end up using a Work Assessment Forms to assess an interview for possible employment or Student Assessment Forms to assess one's interview in becoming a student, then allow these tips to help you.
Executive Interview Assessment
Final Interview Assessment
Functional Interview Assessment
Interview Assessment Sample
Initial Interview Assessment
Manager Interview Assessment
What is a Pre-Interview Assessment?
A pre-interview assessment allows certain employers to gauge the level of skill and knowledge an applicant has before conducting a proper interview. This can give them a better understanding on the what these people have to offer before conducting an interview with these people to acquire more information.
This is somewhat similar to Health Assessment Form wherein you are given certain information in regards to how someone should be. This can also help employers decide whether or not these people should be granted an interview based on the results of their pre-interview, wasting less time for other potential employees.
How to Prepare for a Group Assessment Interview
If you were to provide a group assessment interview, then here are some tips that can help prepare you:
Know the functions of each member of the group. This will give you an easier time in assessing each individual member, as well as being able to properly rate them according to how well they performed in their roles.
Give each member of the group their own chance to voice out regarding how well they did. It is not good if just one member of the group is talking for everyone, so present the opportunity for everyone to share.
Make sure to properly assess the contributions of each member. If you are interviewing a group regarding a certain project, then you must know what each member was able to do to help. Knowing this helps you understand who did proper work, and who did not do any work at all.
So in the event that you would like to prepare yourself for more group interviews, then there are Sample Assessment Forms specifically for interviewing groups that can provide you with more information.
Marketing Interview Assessment
Personal Interview Assessment
Phone Interview Assessment
Sales Interview Assessment
Teacher Interview Assessment
Volunteer Interview Assessment
Standard Interview Assessment Form
Simple Interview Assessment Form
How to Write an Interview Assessment Report
When writing an interview assessment report, you must first state as what position that person is applying for and the name of the applicant. You may then proceed to discuss about certain qualities of the interviewee. For example, someone wishes to apply for your college.
You assess whatever information that person has given you such as what sports the interviewee was fond of and any academic achievements that was acquired. It is also important to take note on how the interviewee was able to provide you with the information. So long as the person did so in a professional manner, then say so in the report.
You must then report on the persons' strengths and weaknesses. Anything that affects these people's chances such as their educational background and work experience must be properly reported. When listing down weaknesses, report if the interviewee has given any solutions to make up for his or her own shortcomings.
This can aid employers in picking out whether or not these people are right for the job.Then lastly, if you think that what the person offers can help meet the goals that should be achieved by a certain position, then do not be afraid to say so in your report.
As there are many different assessment forms such as Marketing Assessment Forms or Supplier Assessment Forms, the main point of using these forms is to help people determine what is needed, and what is not. So be sure to know how to use assessment forms and know which one to use for the right situation.