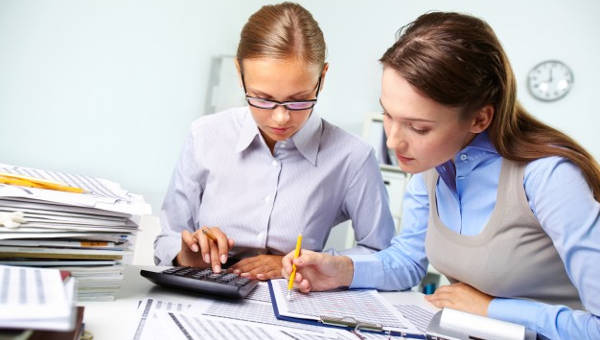 Every business owner must learn how to properly use an accounting form. The purpose of an accounting form is to document all financial transactions made by a company. So that means it looks into everything that was lost, as well as everything that was gained.
Using accounting forms not only does that, but it also helps maintain internal control within a company. By knowing all of the business's assets and liabilities, it can help business owners and managers make important decisions regarding what actions should be taken in order to achieve financial success and cut costs. So make sure that you learn how to properly use an accounting form to keep track of your business's financial activities.
General Ledger Accounting
General Fixed Asset Account
Saving Bank Account Opening
Account Opening Application
What Is an Accounting Ledger?
An accounting ledger is basically an account or record used to properly organize and record all balance sheets and income statement transactions. So think of these as similar to accounting expense forms wherein it provides all the numbers that one can use to determine the state of a business's financial standing.
It basically provides a complete record of all the financial transactions made by a company and can be used to prepare financial statements in the event that they are required. Make sure that there are no errors when placing any numbers within the accounting ledger as even one mistake can lead to serious issues.
What are General Accounts and Separate Accounts?
A separate account is a reporting account made by an insurance company that is separate from its general account. This gives an investor the opportunity to choose any investment category according to the desired performance and risk tolerance.
A general account is the account of the insurer wherein he or she deposits premiums which funds the day to day operations of a business. Assets in a general account may be managed internally or can be managed by a third party. If you would like to use these accounts to help you prepare statements, then you must also learn how to properly utilize blank accounting forms to help you out.
General Savings Account Opening Application
General Account Transfer
Change of Address in Bank Account
General Investment Account Transfer
Opening of General Trust Account
General Verification Accounting Form
How to Convert a Student Account to a General Account
For those people who have finished their studies and would like to change their student account into a general account, then that person will be required to write up an application to the bank manager who has control of the account. So when writing up the letter, one must provide the following information:
The current date
Name of the bank manager
Name of the bank
Address of where the bank is located
A proper salutations
Your complete name
Purpose of why the status should be changed from student to general account
Account number
Account name
Valid ID's for identification purposes
Your contact information
Name and signature
Your request will then be subject for approval and as long as you did not miss any of the information out then there should be no problems.
If you would like to gather more information on the different types of accounting forms to properly utilize them, such as ledger account forms wherein one can use to look at all financial activities of a business, then go through any of our available sample accounting forms to help you.