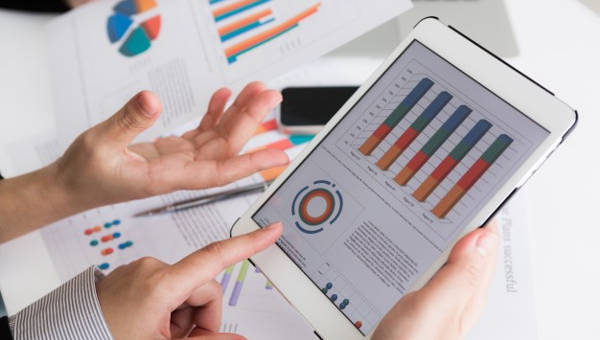 If one were to make a report, then that person is required to provide information in regards to the events of certain situations. A good example would be if one were to use a referee report form to guarantee that all details of a particular match are accurately recorded for officiating purposes.
Reports are also very helpful to companies and organizations. It helps them understand more about the going on's within their business, such as when an employee makes use of a General Incident Report Form to provide information as to what incident occurred, as well as who were involved.
Annual Expense Report Forms
Annual Financial Expense Report Form
Annual Income and Expense Report Form
Sample Annual Financial Expense Report Form
Employee Expense Report Forms
College Employee Travel Expense Report
Employee Monthly Expense Report
Employee Expense Report Sample
What is an Expense Report Form
An Expense Report Form, as its name suggests, allows people to keep track of all expenses made within a period of time. People make expenses on a daily business so that they may be able to do certain activities which benefit them.
Which is why businesses make use of Expense Authorization Forms and Expense Report Forms so they can keep track of all businesses related expenses in order for them to provide more services and products to the public. These forms can help see if one's expenses are below or above the acquired income, which can help people adjust accordingly.
How to Write an Expense Report Form
If one were to create an Expense Report Form, then it is best to place in the information below:
Type of expense report being made
Name of the person creating the expense report
Person's job title and department
Purpose of the expense report
Date of when it is made
Type of items
Expense of each item
Signature of the official who may authorize the expense
Be sure to take note of the information if you are to create forms such as Business Expense Report Forms which tell you all you need to know about how much your business is spending.
Construction Expense Report Forms
Sample Construction Project Closeout Report Form
Construction Worker Income and Expense Worksheet Form
Construction Project Expense Report Form
Business Expense Report Forms
Business Employee Expense Report Form
Monthly Business Expense Report Form
Travel and Business Expense Report Form
Event Expense Report Forms
Event Budget Report Form
Sample Event Revenue Expense Report Form
Day Care Event Income and Expense Report Form
Travel Expense Report Forms
Worker Health Care Travel Expense Report Form
Sample Travel Expense Report Form
The Different Types and Purpose of Expense Report Forms
If one were to make use of any kind of expense report forms, then it is important to know of all the different varieties that there are. Each expense report form comes with its own purpose that the user must know when and where to use. So here are a few examples should anyone feel the need to utilize expense report forms:
Rental Income and Expense Report Forms are made use by property owners for when they need to see all the income and expenses they have made. What these people have to take into account are all the revenue they acquire such as apartment rentals, room rentals, and even parking rentals. These people must then indicate all details of their expenses such as property repairs, supplies, and cleaning services.
Employee Expense Forms are utilized by employees for when they need to incur expenses which directly affect the business. All expenses made by the employee must be placed in these forms, along with physical proof of the expense such as receipts. If the employee would like to be reimbursed, then that employee must provide the information of any expense made from his or her own personal funds, and so long as the expense fall under the company guidelines for reimbursement.
Event Budget Reports are used by event organizers for when they need to keep track of the budget of any event. Events have a wide array of things that need to be looked into. Everything from the venue fee, to the food and supplies must be properly placed into these forms. By using these Budget Report Forms, event organizers are able to adjust how and where they should use certain parts of the budget to ensure that the event becomes a success.
Personal Expense Forms are forms that anyone can use to obtain a better understanding on all the personal expenses made within a time frame. Each person has different expenses to make, which is why each person will require their own personal expense forms. These forms help them determine where all their income is going, as well as helping them make sure that their expenses do not go beyond the level of their income.
Travel Reimbursement Expenses Report Forms
Travel Expense Reimbursement Report Form
Faculty Travel Expense Report Form
Local Funded Travel Expense Report Form
Income Expense Report Forms
Conservator Income and Expense Report Form
Income and Expense Report Form Sample
Rental Income and Expense Report Form
The Importance of Expense Report Forms
Expense Report Forms allow people to see if they are entering a state of financial crisis. Should these people see that their expenses are going beyond what their income can handle, it will give them the opportunity to make the necessary actions which can help them.
It people organize all the expenses made, as well as listing down the expenses that are essential, and those that they can cut off to lessen their total expense. These can also help people be reimbursed for specific types of payments such as when using Travel Expense Claim Form to lay claim to any travel expense made that is authorized for reimbursement.
Expense Report Guidelines
If one were to make an expense report, then it is always best to keep a budget.  One must learn to budget all expenses on a daily basis.
When reporting your expense, be sure to provide important details such as when the expense was made, along with the item or service purchased.
Be sure that all expenses you would like reimbursed falls under the category of what your company will pay you back for.
So in the event that you would like to make use of forms such as Child Care Expense Forms, in which you much take into account the expense of any child that must be cared for, be sure to follow the guidelines above.
Travel Expense Reports Forms
Domestic Travel Expense Report Form
Travel and Business Expense Report Form
Travel Expense Report Form Sample
Monthly Expense Reports Forms
Monthly Farm Income and Expense Report Form
Monthly Travel Expense Report Form
Monthly Household Expense Budget Report Form
Tips for Creating Expense Reports
When providing receipts for reimbursement, be sure you take note of other information that you must place in. A good example would be indicating an expense in Travel Expense Forms regarding your meal, you might also be required to place information as to who you dined with.
Make sure that you properly organize all receipts according to the expenses in the form. This will help you and the superior who can authorize your expense validate the accuracy of any payments made.
Know ahead of time as to what your company can reimburse you for. This will help you guarantee a smoother process, as well as making only the right amount of expenses, in the event that you need to be reimbursed for any expenses made that is related to work.
If you would like to know more, then there are  Sample Expense Forms available for you to view and use as you please.