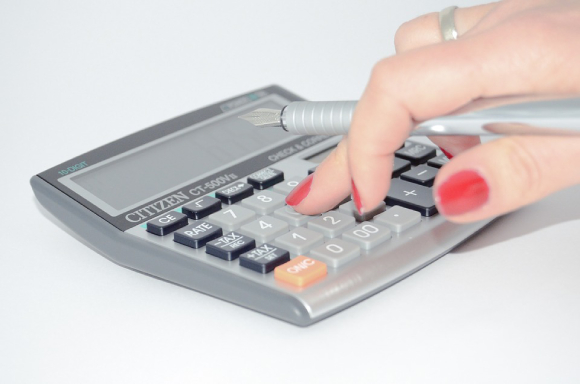 It can't be helped when one of the employees would have to cover a few expenses when doing a company errand. That is why businesses have made expense policy about situations like these—that includes reimbursements. Filing an expense reimbursement will help employees request compensation for covering expenses while on shift. Employees would receive a refund of the total amount they have paid with these financial forms. If you want to learn more about expense reimbursements, feel free to read further in this article.
What is an Expense Reimbursement Form?
Expense reimbursement is the process of paying back employees or staff when they have purchased something with their very own money for the company while on shift. The expenses include travel expenses, office essentials, and other expenses reimbursable according to the company's expense policy. The reimbursement request form will help employees file for refunds efficiently and orderly. The reimburser must prepare receipts to attach to the forms for transparency and accuracy.
FREE 10+ Expense Reimbursement Forms in PDF | MS Word | Excel
Get comfortable in making reimbursement forms with these few sample templates. Below are a list of editable and printable sample expense reimbursement forms you can use as reference in creating your very own. These documents are available in all versions of PDF for viewing and editing convenience.
1. Expense Reimbursement Form
2. Sample Expense Reimbursement Form
3. Example Business Expense Reimbursement
4. Sample Reimbursement Form
5. Employee/Guest Reimbursement Form
6. Simple Expense Reimbursement Form
7. Example Travel Expense Reimbursement Form
8. Expense Reimbursement Claim Form
9. Staff Expense Reimbursement Form
10. Visitors Expense Reimbursement Form
11. Employee Expense Reimbursement Form
Types of Expense Reimbursement Forms
There are times that companies allow their employees to pay for business-related transactions and are later paid after presenting a reimbursement form. There different transactions employees can reimburse from their companies. Here are the common reimbursements employees file.
Travel Expense Reimbursement: This reimbursement is usually for company employees doing business travels. This reimbursement includes the employee's lodging, meals, mileage, and gas expenses while they were doing business errands or trips. If you are going to file a travel reimbursement, you should attach the respective receipts of the transactions reflected on the forms.
Business Reimbursements: One of the commonly filed reimbursements is the business expense reimbursements. These expenses cover office supplies, utilities, training, phone bills, and other business purpose expenses. Filing this reimbursement has the same process as the travel expense reimbursement. You still need receipts to prove the transactions are accurate. There are times that companies set a certain amount that allows employees to reimburse financial activities without receipts.
Medical Reimbursements: Other companies offer their employees healthcare reimbursement plans along with the other reimbursements they can file. Medical reimbursement request covers different arrangements and agreements that are relevant to their employees' healthcare and insurance.
Reimbursement forms are excellent tools in refunding the employees from their expenses while they are doing company errands. These employee reimbursements will need a backup document that proves the accuracy of the transactions reflected on the forms. If there are problems with the accuracy of the information provided, there might be conflicts in processing your reimbursements. Proofread the details to prevent these things from happening.
How to Create Expense Reimbursement Forms
Expense reimbursement forms are useful in different situations—whether travel, medical, supplies, or maintenance expenses. Employees can create reimbursement that covers costs daily, weekly, or monthly. These documents are helpful in the reimbursement process of all the expenses you have covered during a business errand. But for these documents to work effectively, you must create them carefully. Here are a few tips and steps you can follow in making your very own expense reimbursement forms.
Step 1: Determine the Reimbursable Expenses
Before you create your reimbursement forms, you need to know the reimbursable expenses first. As an employee, you should see the company's reimbursement policy so you can process your reimbursement forms efficiently. Most reimbursements involve travel expenses, office supplies, utilities, and office maintenance. Create a partial list for all the costs so you will have a smooth process later on.
Step 2: Choose a Reimbursement Format
Just like any formal document, you need to use a clean and organized layout for your reimbursement forms. You may use tables, blanks, and boxes for your details to be readable and understandable. There are also ready-made sample reimbursement forms available online that are downloadable and printable to use as your references. Make sure you have enough space to place all the details you need.
Step 3: Categorize the Essential Details
Once you have your format, you can start filling in the details you need. It is better to categorize the document according to the purpose of the transaction, the amount paid, the payment method, and the total expenses. This way, your reimbursement form are organized and filled in quickly. Don't forget to place the respective dates of the transaction for easy tracking and recording. Your reimbursement will help in preparing the financial statement, so you need to put information carefully.
Step 4: Attach Expense Receipts
Most employers would need the receipt of the requested reimbursement for proof and documentation. You should attach the respective receipts of your transaction for your employers to see that the details you placed are accurate. Reimbursement forms are also another document that proves your integrity and maintains transparency. Make sure you put the correct information to avoid any conflicts once you send the request form.
Step 5: Affix Signatures Before Reporting
You should have your signature reflected as the employee who filed the reimbursement request. Your printed name will clarify that you have placed accurate information about the transactions you have made. Proofread your reimbursement forms before you send them for approval from your company heads. Once approved, you will receive a check request or an untaxed check with the total amount you will receive. Your reimbursement form will be another tool for financial auditing and will reflect in the expense report sheet.