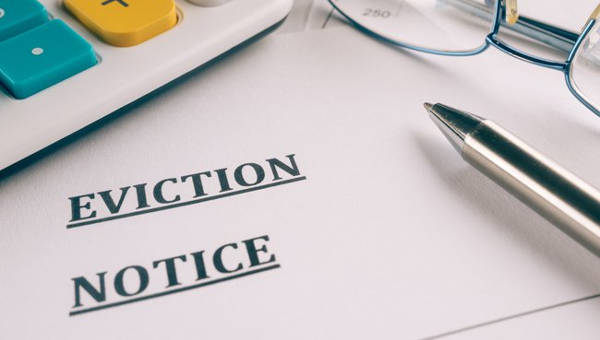 If a person issues a complaint to any company or organization, then that would mean that the person has encountered issues regarding certain products or services that was acquired. A good example if one of these people were to file a customer complaint form which states that the customer was unhappy with how management was handled within the establishment.
If a customer makes a complaint, then it would usually refer to a dispute between the customer and the establishment. The customer may have had problems that have yet to be solved by the owner of the establishment. Should these problems still not be solved, then there is a high chance that these places will lose customers, as well as losing other future customers.
Residential Eviction Complaint
Eviction Complaint in PDF
Eviction Action Complaint
What Is an Eviction Complaint?
An eviction complaint is a court action that is issued by a landlord in the event that they need to evict a tenant from any rented property. These are multiple reasons as to why a landlord would issue these. A good example would be that the tenant has incurred a number of property damage which would cost a large amount to fix.
The tenant is unwilling to pay for the damages, in which the landlord may then file an eviction complaint to ensure that matters are taken in the court of law. If one needs to know more, then there are Free Complaint Forms that one may use to view and learn more about eviction complaints.
How to File an Eviction?
This is somewhat similar to using Customer Complaint Forms where both state problems that must be seen to immediately. Should these people not be willing to comply, then they may be immediately evicted. So if you plan on filing an eviction for a tenant, then here are some steps you should take:
Be sure to send the  first eviction notice to the tenant with the problem
Serve a second eviction notice if it is necessary.
File a complaint along with any other documents which supports your claims so and bring it up to court of justice.
Landlord Eviction Complaint
Small Claims Eviction Complaint
Sample Eviction Complaint
Tips On What to Do If You've Received an Eviction Notice?
In the event that you have received any eviction notices, here are some tips to help you:
You have to be sure as to what the problem is. If you  receive the notice, you will have to carefully go through it to see why you are receiving it.  It could be that you have skipped on rent payments, or have caused too much damage and disturbance.
If you think that the reason is unfair, then send a proper letter to your landlord. If it states that you have missed payments even when you did not, send a letter to your landlord and find solutions, such as showing receipts of previous payments.
Know what you have to do in order to avoid eviction. These notices offer solutions as to how you may avoid vacating the premises, as well as giving you a period of time to comply with them.
As there are many General Complaint Forms such as Employee Complaint Forms wherein employees may raise concerns about the office place or management, there are also ways to solve these complaints. All one needs to know is learn how to solve these solutions in a professional way.