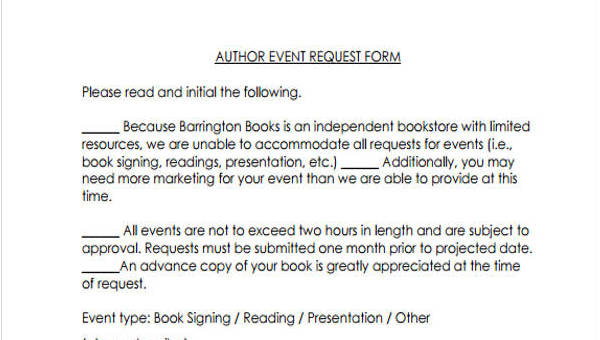 An event can be described as a public assembly for the purpose of celebration, education, marketing, or reunion. Events can be classified on the basis of their size, type, and context. There are tons of different types of events for tons of different purposes, such as events for social or life cycle reasons like birthdays or bachelor parties, or even educational and career events such as job fairs or workshops and seminars.
There are lots of companies that hold these events so that they'll be able to show how successful they've become and if they want to attract more people into joining their ranks, thus improving the workforce.
People don't just hold these events, they participate in them as well. These events could discuss topics and have activities that could catch the attention of anyone, thus making them want to take part in these events.
However, these people and companies can't just hold events at any given point in time, and before anyone can join in on these events, they need to make sure that these occasions are official. They need to make sure that these events have been properly authorized by the right officials.
So how would they go about that? The one thing that can help these people and companies out is through the use of the proper Event Forms.
Event Description Form
Sample Event Description Form
Free Event Description Form
Event Registration Form
Free Event Registration Form
Simple Event Registration Form
Printable Event Registration Form
Event Application Form
Special Event Application Form
Community Event Application Form
Event Application Form in PDF
Event Evaluation Form
Post-Event Evaluation Form
Event Participant Evaluation Form
The Different Types and Purposes of These Event Forms
There are lots of these types of Event Forms that just about any person can use to make sure that these events are officially authorized, or to make sure that they're properly registered participants in these events. Here are some examples of these types of forms:
For Event Description
Event Description Forms are the kind of forms that are utilized by those people who wish to figure out what certain events are all about. If you were participating in any kind of event, even you would want to know what's going on, right? These forms usually cover what happens in these events, such as the kind of activities that will be performed, the different types of programs that will be available, and the duration of the whole event. These can prove really handy in helping these people if they decide to participate in these events or not.
For Event Registrations
Event Registration Forms are generally used by those who want to register themselves in any kind of event. There are some occasions that require their participants to officially register themselves before they can take part in any of the activities. An example of this would be athletic events that require only the most qualified and skilled teams to take part in the competition. Another example would be an important business meeting that requires only the most prominent and successful heads of companies to participate. These registration forms make sure that the event holders know who's participating and if they're qualified to take part in it.
For Event Application
Community Event Application Forms are for those people living in a community and who want to hold a kind of event that benefits everyone residing within the area. Community events are a great way of getting everyone together, and at the same time they're a great way of publicly improving the image of the community to attract outsiders and other business investors for opportunities that could benefit both parties. These events include, but are not limited to Pre-planned Marches, Demonstrations, and Parades.
Event Request Form
Special Event Request Form
Public Event Request Proposal Form
Author Event Request Form
Event Planning Form
Pre-Event Planning Form
Free Event Planning Form
Event Planning Request Form
Event Management Form
Event Management Registration Form
Pre-Event Management Form
Event Management Request Form
For Event Planning
Pre-Event Planning Forms are generally used by those event organizers in making sure that everything is set and ready. It's always best to have everything well prepared way before the event, and these forms can definitely help out with that. What are usually pre-planned are things like the kind of food or catering services that the event should hold, the venue of where this event will be held, the kind of equipment that will be needed, and basically every single type of expense that should be taken into account when holding these events.
For Event Approval
Special Event Approval Forms are for those government authorities to make sure they give their proper approval to those who wish to hold any kind of special event. Special events are a function or "occasion" which, in fundraising terms, aims to generate money for the community, group, or nonprofit which stages it. It can also be an outdoor event held on public or private property. There are many different types of special events; some examples include parades, festivals, concerts, block parties, etc. So the people who hold these events need to make sure that they have all the requirements necessary before they're given the green light to actually hold these.
For Event Management
Event Management Registration Forms are for those people who are looking for the opportunity to take charge and actually handle every single aspect of an event. Companies that hold these gatherings need to make sure that they have the right person for job before holding them. They need to make certain that the person handling everything has all the necessary skills and qualifications and is able to take control of every aspect of the event. So if you plan on taking charge of any event, then these forms can help out in registering for the managerial position.
Event Approval Form
Special Event Approval Form
Sample Event Approval Form
Event Feedback Form
Post-Event Feedback Form
Event Feedback Form in PDF
Event Order Form
Free Event Planning Form
Event Work Order Form
Event Notification Form
Park Event Notification Form
Simple Event Notification Form
Event Notification Form in PDF
Current Event Form
Free Current Event Form
Printable Current Event Form
Sample Current Event in Short Form
The Importance of Having These Event Forms
If you were going to hold an event, you'd want to make sure that everything is set before you can hold it, right? This is exactly why there are forms such as Event Planning Registration Forms to make sure that everything is well taken care of before starting an event. It handles everything from knowing the right kind of requirements such as getting the right sponsors and equipment, and the kind of expenses that will be made and how they'll be paid for.
As mentioned before, events can have a number of different purposes. It could be that there's a music company that wants to hold a music festival. But in order for them to do that, they'll need the proper authorization from the owner of the property where they wish to hold the event. And that's why these forms can come in really handy as it allows them to discuss matters along with the terms and conditions.
If it's not to help out the organizers, then these forms help out the participants. It lets them know the kind of things they'll be doing in these events. It also helps them out in knowing what these events are for and if they're beneficial to anyone. These also let them see if the cause of these events is something that they would want to support or not.
So if you plan on holding or joining any of these occasions, then these forms can really help you out.