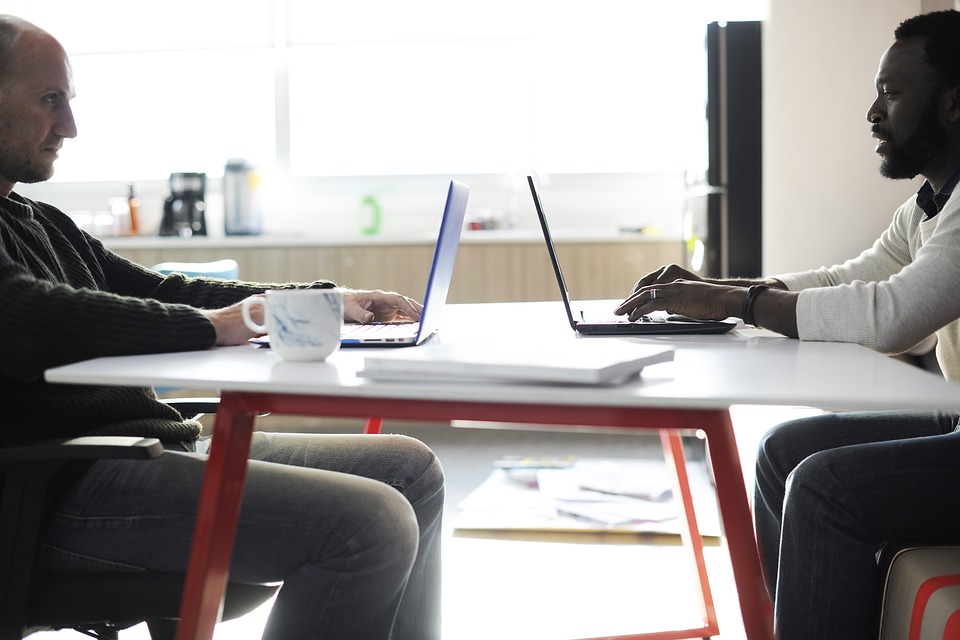 In administering a business, you (as the manager) should be prepared enough for the different circumstances that you are likely to encounter. Managing a business is not just about making profits and winning lots of loyal potential customers or clients. Nevertheless, this is also about how you manage your people to work effectively and productively. You have to remember that without organization with regards to business action plans, techniques, and personnel management, you cannot and will never attain the success that you have been longing for. Therefore, in order to have a balanced business and personnel management appraisal, you have to ensure that everything is organized accordingly. Otherwise, you will end up losing your people, and your business as well.
One thing you should keep in mind in order for you and your business to be successful is to make sure that you undergo a training evaluation for becoming an effective leader or manager. This is in order for you to know how you will handle your people and how you can encourage them when difficulties are encountered. You also have to be people-oriented, which means you should know how to approach and interact with your workforce and your client feedback or customers. By means of this, you will get to win potential customers, and you will have your people to stay and continue to work for you.
Here in this article, we are to discuss the different types of employee termination in order to help you distinguish or determine what are the differences among these types. Also by means of this, you will be able to identify what type of termination to use when you encounter a certain situation with your employee.
Notice of Employee Termination Form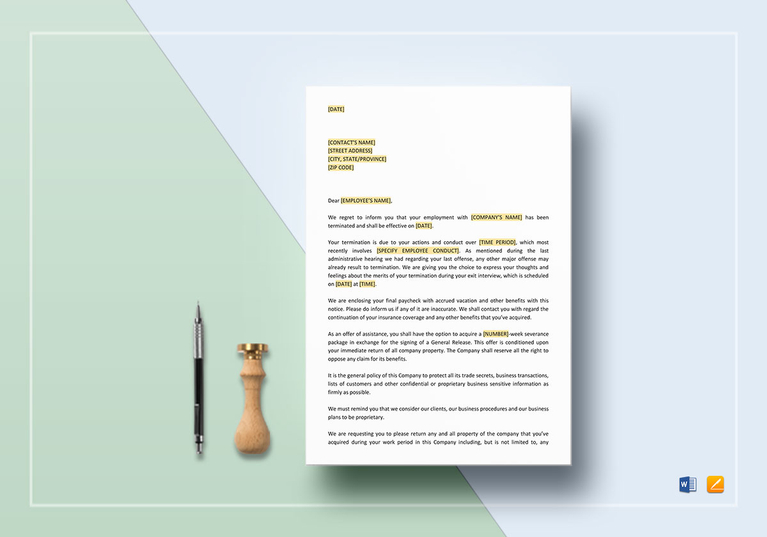 Basic Employee Termination Form
The Uses of Employee Termination Forms
Employees get terminated for two main reasons. It is either because they have committed a crime (or any violence act) or because of their poor results from their individual performance appraisals.
Employee termination forms are utilized for various of reasons or purposes:
The form is kept secured and compiled together with the personal records or files of the individual employee.
These forms serve as the references of the company or the business management when terminated employees claim that their termination is not legal, authorized, or unjustified.
Upon utilizing and completing the form, the company's administration system is made formal.
These are just few of the reasons why termination forms for employees are mandatory to be utilized.
The Types of Employee Termination
There are different kinds of termination in the employment. All of these types are differentiated according to the situation and the process. These are made formal letter by utilizing the exact and right form that are needed to be used. You, as the manager, should know what kind or type of termination form is to be manipulated when a particular situation is encountered.
Resignation: This type of termination is often made voluntary by the employee. This is a formal notice to the company that the employee is separating from the company.
Retirement: This type of termination is pertained to those employees who have reached the age limit for a person to work in a company.
End of Contract: This often happens to those employees who only work at the company temporarily. This technically is based on the contract agreement that both the company and the employee had signed.
Involuntary: When an employee is terminated for some reason, this is termed as involuntary or fired. The possible reason why this takes place is when the employee has violated a company policy and procedure. Another reason could be because of poor performance assessment results.
Abandonment: This is when the employee suddenly vanished from work. This act could be made for various of reasons. One is that the employee has made a grievous act and he or she is guilty. The other reason could be death.
Termination of Employment Form
Employment Termination Form Sample
New Employee Termination Form
These are few sample forms for employee termination. As you can see in the forms provided for you in this article, there are different parts of where you could input the appropriate details or information such as details for the personal information, the employer, and the termination specifications. In filling out the form, make sure to secure all the required details. Otherwise, the form could not be completed. Take time to browse over each of these forms and see if you find these helpful. Download the sample form you find convenient for your use.