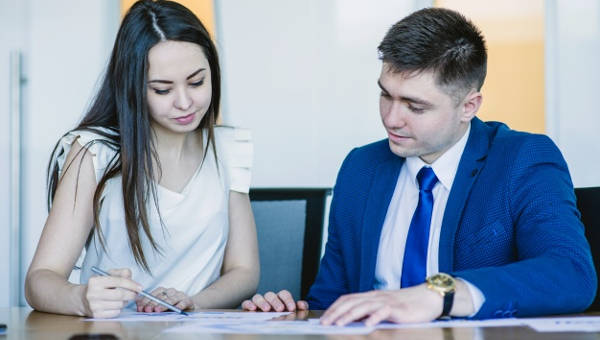 We all have the freedom of speech and freedom of expression, which means we all are given the right to speak and the right to be heard. In a people-oriented organization, it is ensured that the workforce or individual employee are given the chance to bond or hang-out with each other, have several outings and the most important thing is, everyone is treated well and fairly.
In a people-oriented organization, they see to it that voices of employees are heard. To implement this, employees are given suggestion forms in order to write their suggestions for the wellness of the company. Information of each employee are found in their individual employment forms.
Employee Safety Suggestion Form
Free Employee Suggestion Submission Form
Library Employee Suggestion Form
Employee Concern Suggestion Form
State Employee Suggestion Form
Importance of Employee Suggestions
A suggestion is an idea or a plan that is proposed and put forward for consideration. This is made to imply or indicate a certain fact that could be useful for the welfare of the company. Suggestions could also be referred as recommendations. Here are some reasons why suggestions need to be heard:
suggestions could be applied for welfare and improvement of the business organization
these can give benefits to the employee, customer/clients and company
giving a suggestion is a way of expressing ideas and thoughts
these are used for the growth of the company
suggestion of the other could be added with or improved by the suggestion of another (brainstorming)
improved and strong or powerful long-term solutions could be brought up in order to solve complex problems that the company encounters
through suggesting, the communication between the company and the employees (also with their teams) is made stronger
a strong bond between great minds is created and discovered
to have a positive impact to the bottom line of the company, together with the motivation and enthusiasm of employees
A suggestion can be made by filling up an employee suggestion form, or by speaking up in every meeting conducted.
Administrative Employee Suggestion Form
Employee Suggestion Form Sample
Employee Suggestion Incentive Program Form
Employee Project Suggestion Form Example
Employee Suggestion Form in Word Format
Guidelines for Making a Suggestion
Anyone in the organization is permitted to make suggestions with regards to the companies operation and management, as long as these are serious and relevant to the matter discussed in monthly meetings.
And these suggestions can also be asked not just from employees, but also from the customers or clients. Here are some of the different ways in collecting them:
by asking for feedback using printed feedback forms
could also be collected from the company's site for feedback page
by displaying suggestion boxes in one corner of the room
by asking each and everyone in every briefing or meeting
by brainstorming with the team once in a while
For some businesses that offers products and services to the customer, their greatest asset is their workforce or the employees. This is because the employees are in charge of making sure that customers or clients get the exact services they wanted.
In this case, the employees have more ideas on how the company could satisfy the needs and the wants of each customers. That is why employees' suggestions are important to be heard by the company. It is better that companies receive more of employees' suggestions, than employees' complaint.